There are many kinds of restaurants in Rome and your choice of where to eat on a significant part depends on the place you go. Roman cuisine is famous for old-school traditions, simple recipes, and delicious dishes.
Italians are in love with food and eat so much. Their typical day usually consists of:
Prima colazione (Breakfast) – from 6 am to 10 am. Italians don't usually eat much during the morning time, they rather prefer to have a coffee with cornetto.
Secondo colazione (Second breakfast) – short break for a sandwich, Panino or tramezzino
Pranzo (Lunch) – from 12.30 pm to 2.30 pm. Traditional Italian lunch consists of 4 meals:
Antipasto (starter) – usually cheese, slicing prosciutto, olives, bruschettas with different toppings
Primo piatto (first course) – any kind of pasta or risotto
Secondo piatto (second course) – meat and/or fish with vegetables (contorni)
Dolce (sweets) – tiramisu, panna cotta, Italian gelato
Aperetivo – preparation for the dinner with a cocktail and snacks. Read more here
Cena (Dinner) – from 8 pm to 10.30 pm. Dinner consists of the same variety of dishes as lunch.
Here's a list of what different kinds of restaurants in Italy are and what to expect in their menu.
Ristorante
Ristorante is familiar to everyone word because it merely means "restaurant". This is the place where you can expect the full-service with the variety of dishes from Italian and international cuisine. However, there are different levels of restaurants and ristorante doesn't automatically mean expensive. The average price per person starts from 15 euro.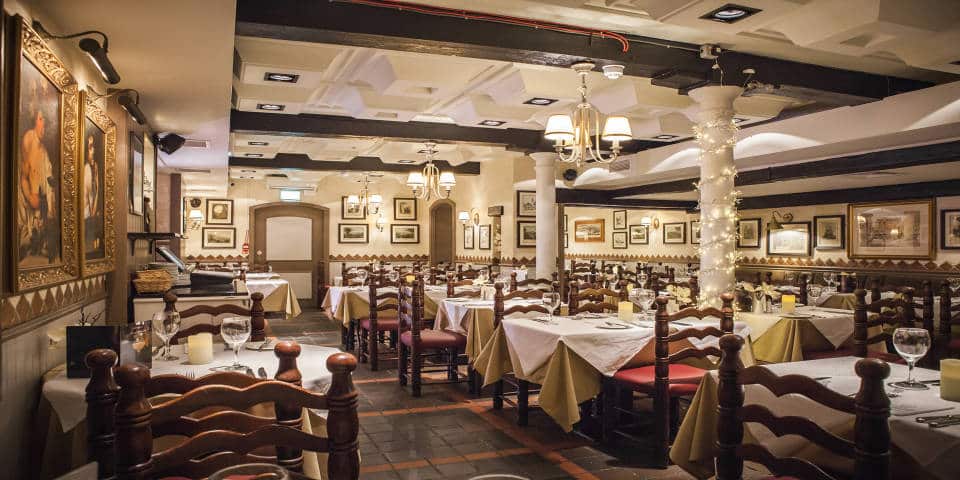 Also read: Restaurants in Trastevere with Best Italian Food
Trattoria
There are many similarities between a ristorante and a trattoria. However, trattorias usually located out of central locations and main touristic sites. Moreover, there you can find all dishes from Roman cuisine and such kind of places are mostly family-owned and run. At the same time, a trattoria is more likely to be smaller than a ristorante. The average price per person is 10-15 euro (including a drink).
Osteria
An osteria is cheaper than a ristorante or a trattoria and, usually, there are plates from the local cuisine. It is also less likely to have a central or any other popular among tourists location. Moreover, an osteria often looks like a bar, but with food and a service like in a ristorante. The average price per person is 7-10 euro (including a drink).
Enoteca
An enoteca is a shop/bar where the only alcohol served is wine. In any enoteca you will find a wide selection of wines not only from local Italian production, but also imported wines. Also, there you can see a menu of appetizers or snacks, which will be the perfect accompaniment to the wine that you select. An enoteca is usually smaller than types of places described above. The average price per person is 7-15 euro.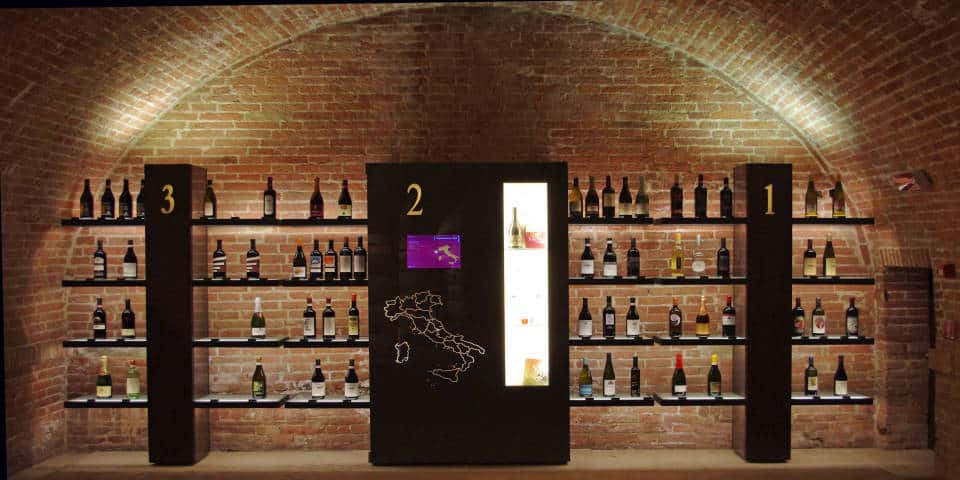 Pizzeria
Pizzerias are not only about pizza in their menu. However, such kind of places specializes mostly on pizza and usually has a generous selection of them. There are two kinds of bases for pizza: white and red, where white-all cheese pizza is without tomato sauce and red has cooked tomatoes and both include different toppings, according to your choice. The average price per person is 8-10 euro (including a drink).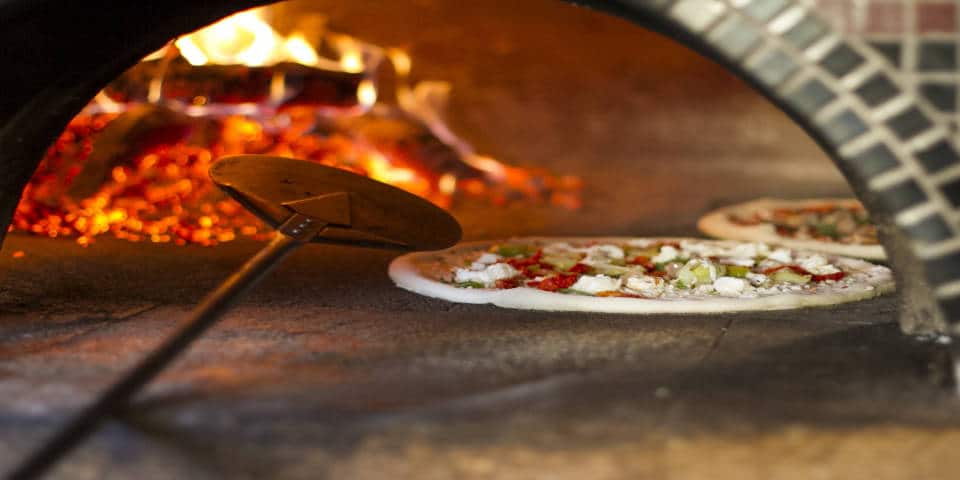 Spaghetteria
It is evident from its name that spaghetteria is a bar-restaurant serving spaghetti dishes and not only. However, as in case with pizzeria, spaghetteria is mostly focuses on various kinds of pasta. The average price per person is 8-12 euro (including a drink).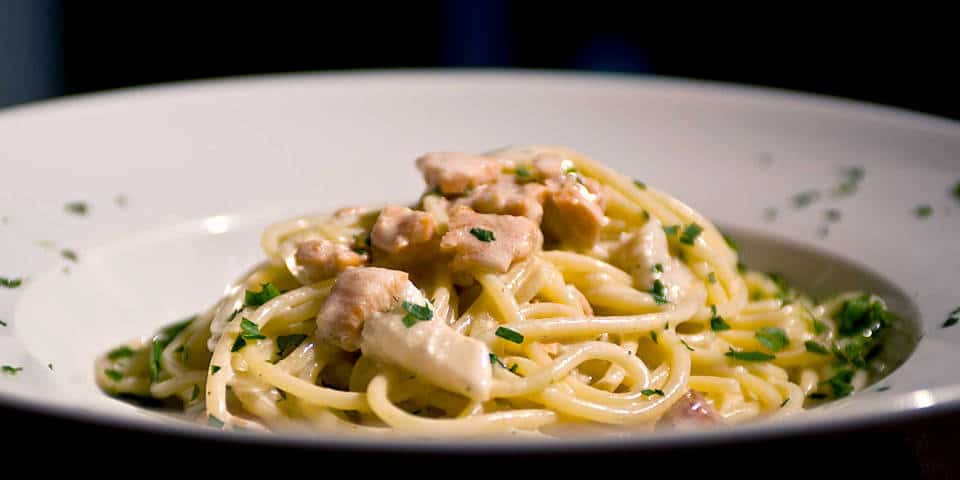 Paninoteca
Panino in Italian means sandwich, so paninoteca offers sandwiches, tramezzini, bread, and cold cuts. The typical Italian panino consists of ingredients as: freshly baked bread, mozzarella, tomatoes, prosciutto cotto, crudo or speck, grilled vegetables and sauces. Moreover, it can be a good alternative for your lunch or even a dinner. The average price per person is 5-7 euro (including a drink).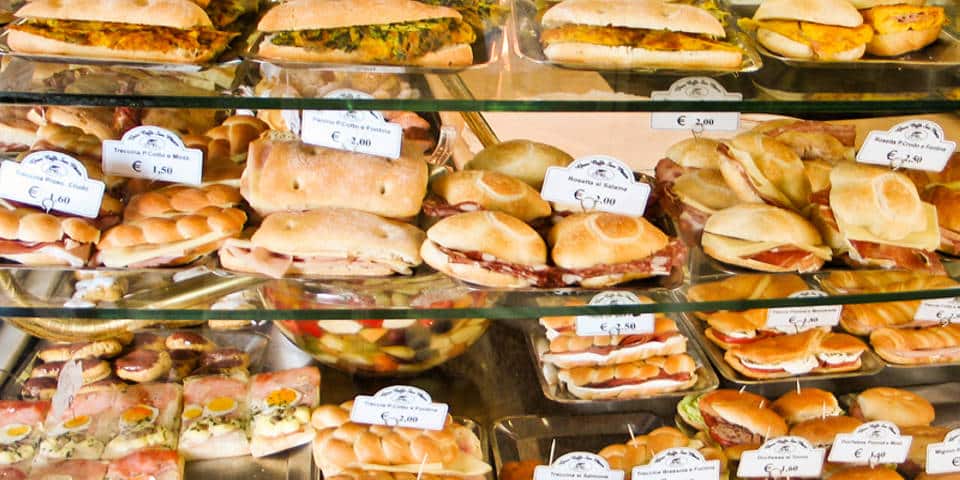 Rosticceria
A rosticceria specializes in roasted and sliced meats or chicken, but it is different from a butcher because its meat has already been cooked. Also, such kind of places usually offers a good selection of other pre-made meals. There are both hot and cold dishes such as various kinds of meat, pasta, vegetables, and salads. A rosticceria is an inexpensive option for a lunch or dinner and is an excellent option for those who are tired after a long day and don't want to cook. The average price per person is up to 10 euro (including a drink).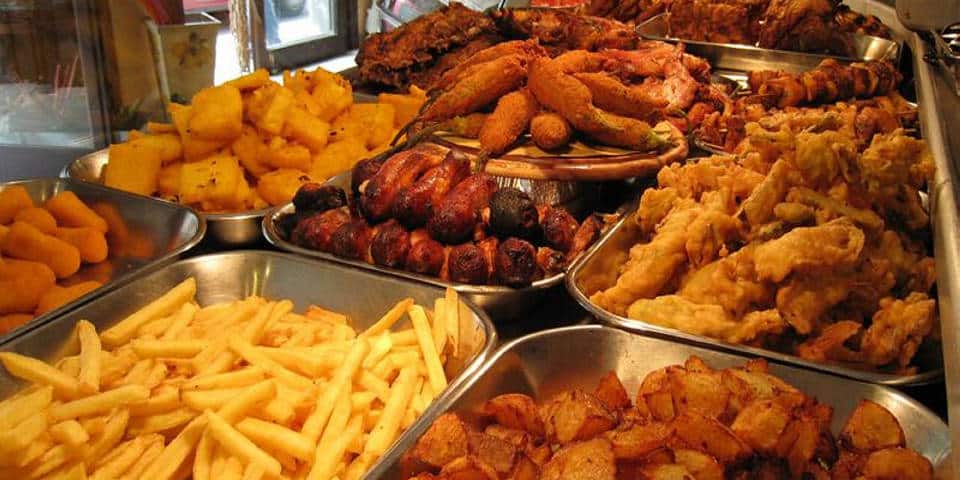 Pizzeria al Taglio
Pizzeria al Taglio is very popular in Rome. There you will find various kinds of sliced pizza, sandwiches, and hot dogs. This is some kind of fast food, but with freshly baked bread and you can choose among white, red, gluten free and vegetarian pizzas. The average price per person is 5-7 euro (including a drink).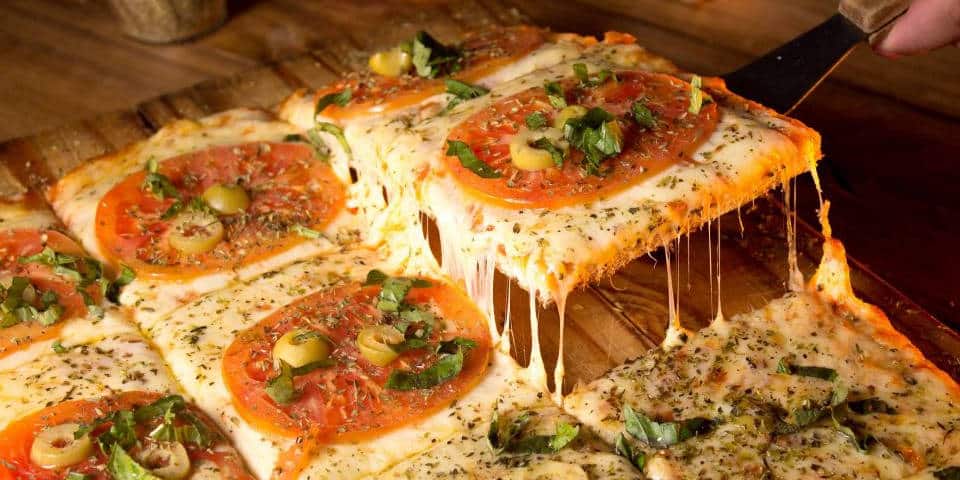 Gelateria
Gelateria is a café specialized on Italian ice cream, which usually sells other kinds of desserts and drinks on the base of milk. As you may know, Italian gelato is one of the leading features of the country and the best ice cream in the world. So, don't miss an opportunity to try the tastiest ice cream in one of gelaterias! The average price per person starts from 2 euro.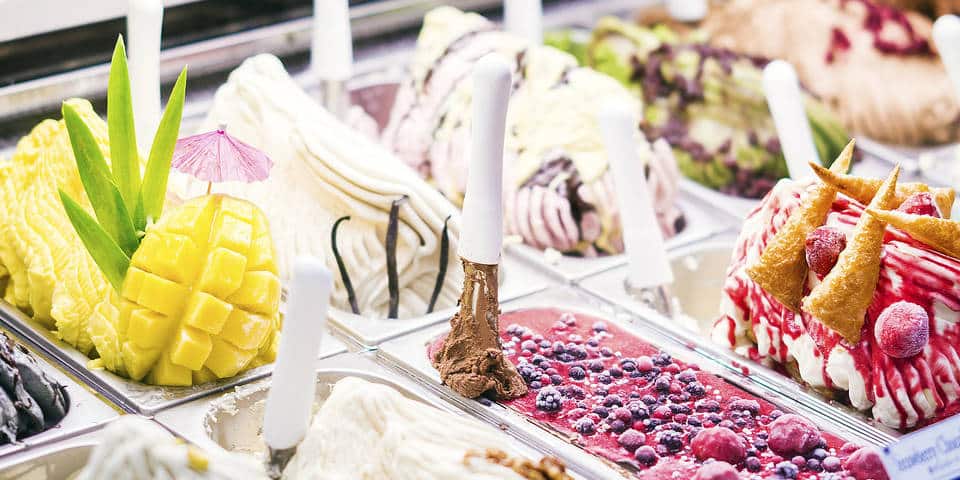 Café/Bar
I'm not talking about typical bars with music and drinks, but about the Italian bar which you can meet almost on every corner of Roman streets. Italians prefer to get a quick cup of espresso or to spend some time outside during sunny weather with one of the snacks offered there. Overall, it is a great place where to stop for a quick break to enjoy fresh juice, coffee, sandwich, cornetto, or one of many other specialties offered in most of Roman bars. The average price per person starts from 5 euro (or cheaper if you get only a drink).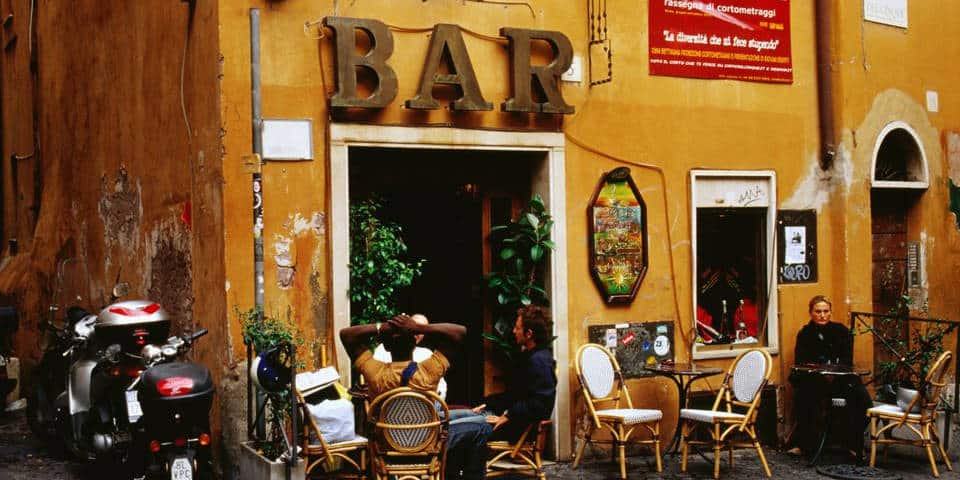 Tavola calda
In a tavola calda, you will find a variety of pre-made dishes. Moreover, its cost depends on the weight. Undoubtedly, a tavola calda is some kind of an Italian fast food, especially favorite among business people and students. However, it may also be an option for a lunch or dinner, instead of cooking at home. The average price per person is 5-10 euro.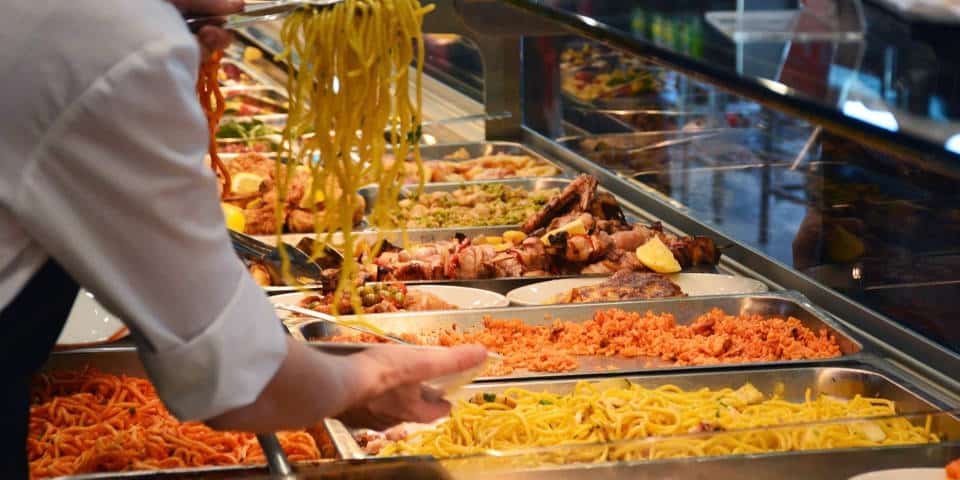 Italy has not only rich variety of food, but also different names for places to eat. Now you know the difference between several kinds of Italian restaurants. Hope this article was useful for you!