Rome has plenty of places with Italian gelato or ice cream, which considered the best in the world. It has less fat and less air, it slowly melts in your mouth. Undoubtedly, you have to visit famous gelaterias to find your favorite flavor because it is impossible to imagine Roman holidays without gelato!
Gelateria Alla Scala
Gelateria Alla Scala is the first in my list. Their gelato consists of natural products only and it is evident from its taste. This gelateria is in Trastevere area and you should definitely pass it to understand the difference of an ice cream and real italian gelato! They also have drinks on the milk base and other desserts.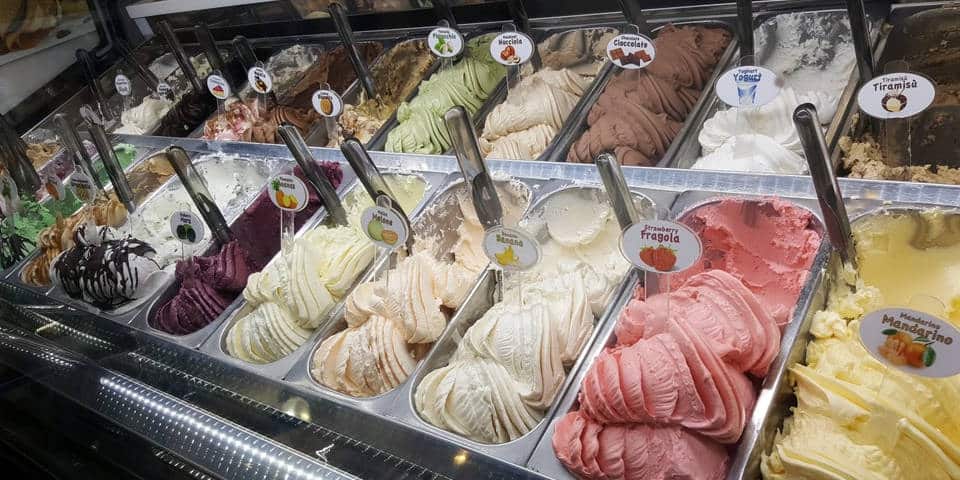 Address: Via della Scala 51
Working hours: Mon-Th: 10.30 am to 12 am; Fr-Sun: 10 am to 2 am
Facebook: www.facebook.com
Gelateria I Caruso
Gelateria I Caruso is favorite among locals and tourists. The feature of I Caruso is in the quality of the ice cream. Moreover, there you can find gelato according to the season of the year: they offer the flavor of the week and the flavor of the month to make your choice easier. Also, there are cakes, semifreddi, and many other sweets that you will definitely like.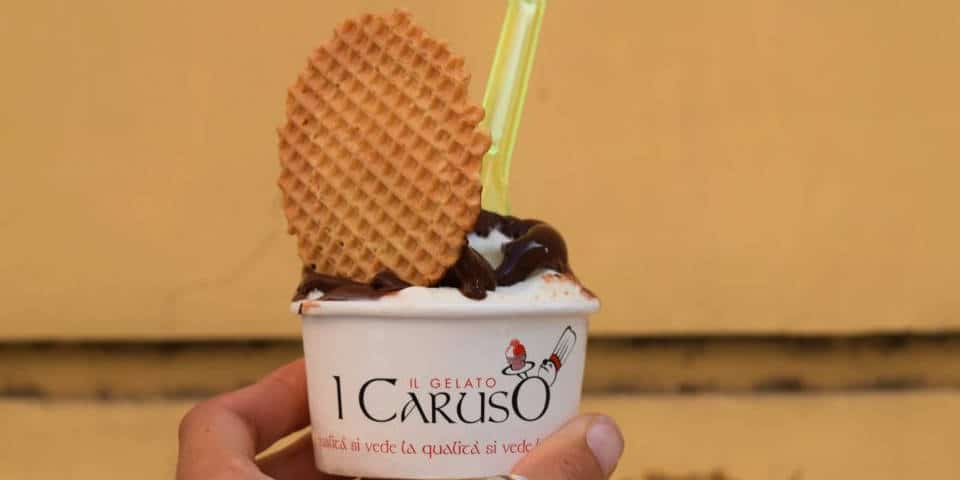 Address: Via Collina, 13, 00187 Roma RM
Working hours: from 12 am to 12 pm
Phone: 06 4201 6420
Facebook: www.facebook.com
Gelateria del Teatro
Gelateria del Teatro offers gelato made by natural and high quality ingredients. This is definitely one of my favorite gelaterias. Additionally, there you can find a variety of cakes and salty food like pasta and pizza. All products are natural. For instance, there is pistachio from Sicily, lemons from Campania or walnuts from Piemonte. You should definitely try their strawberry, "Vecchia Roma"and lavender lemon flavors.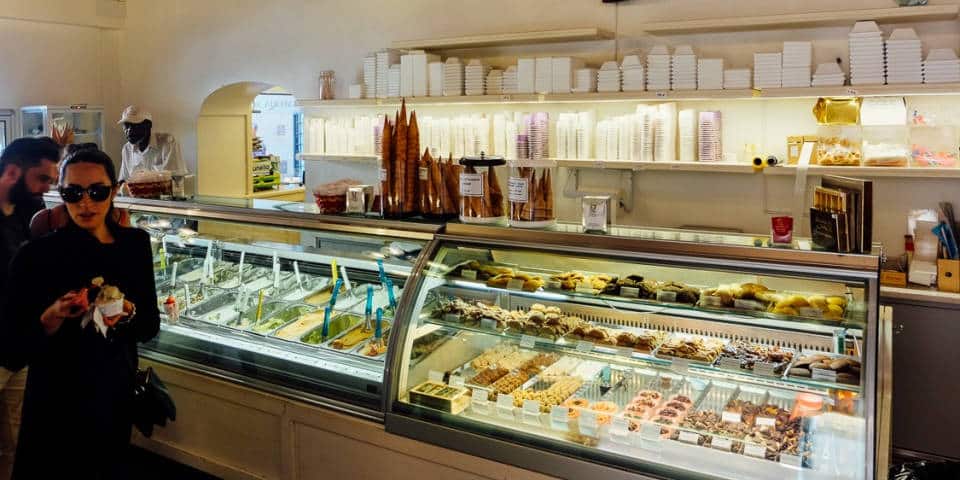 Address: Via dei Coronari 65/66; Via di S. Simone 70 (Via dei Coronari's corner); Lungotevere dei Vallati 25
Working hours: 11 am to 10.30 pm
Website: www.gelateriadelteatro.it
Il Gelato di Claudio Torcè
Il Gelato di Claudio Torce offers wide selection of ice cream flavors: several kinds of chocolate ice cream, classic cream, pistachio in several variations, low fat ice cream and with liquers and many other flavors. I recommend you to try peanut flavor! Also, there is a variety of fruit sorbets.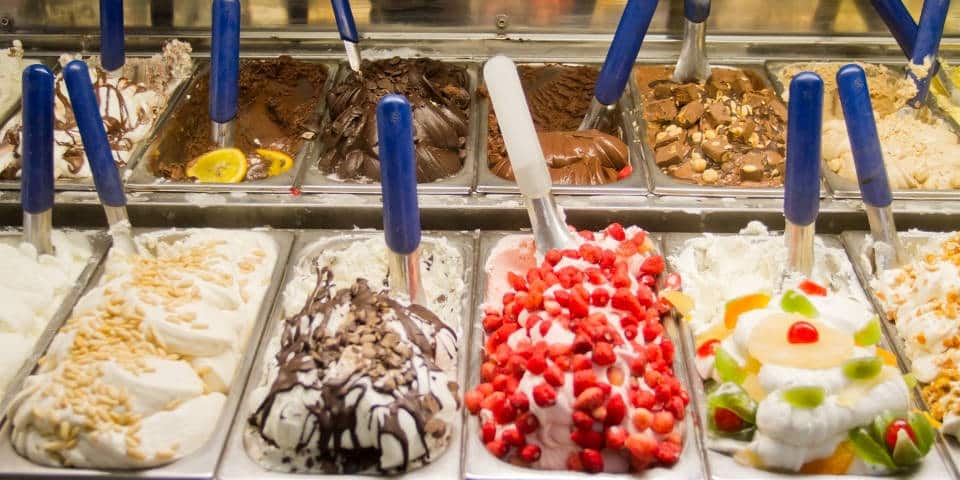 Fatamorgana
Fatamorgana considered one of the best gelaterias in Rome. Undoubtedly, there is a wide selection of flavors where you can choose among nine types of chocolate ice cream, more than 10 fruit flavors, and many others. I recommend you to try hazelnut and zabaione zibibbo flavors. Moreover, the service is excellent, hosts are always smiling and willing to help you with choice.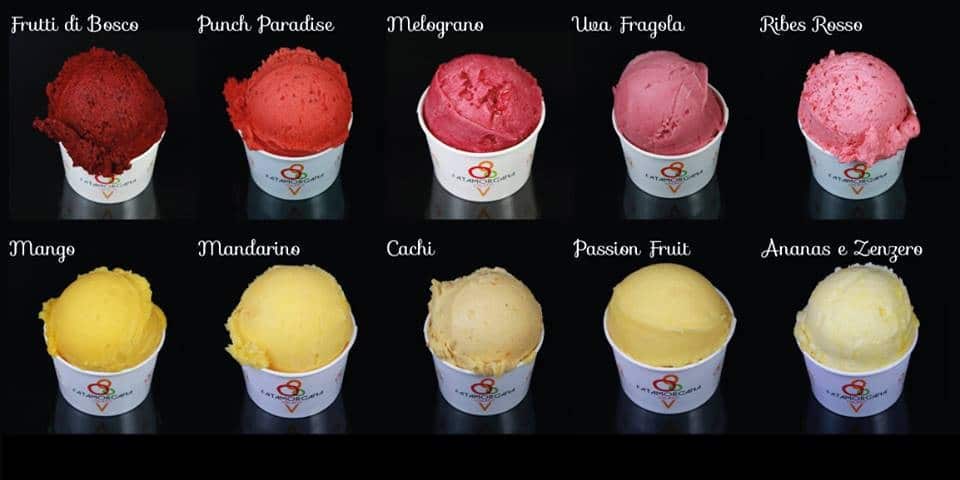 Address: Via Roma Libera, 11 (Trastevere), Via Laurina, 10 (Via del Corso) (and 6 more points)
Working hours: 12 am to 12 pm
Website:www.gelateriafatamorgana.com
Venchi Cioccolato
The Venchi exists from 1800's. Apparently, this gelateria is one of the most popular in Rome. Be ready for queues! Moreover, there is a wide selection of chocolate and beautiful souvenirs. The quality of Venchi is excellent, you will never forget their ice cream.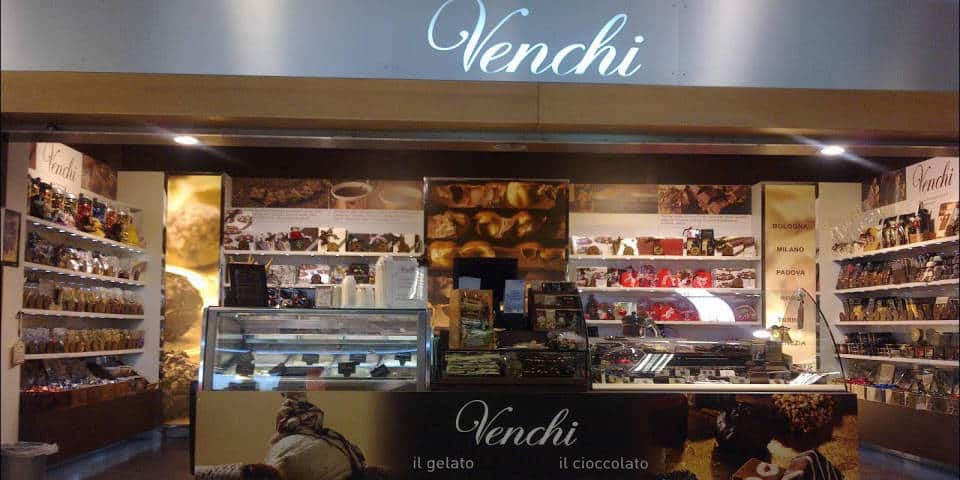 Address: Via del Corso, 335; Roma Termini, Piano Binari; (and 3 more points)
Website: www.venchi.com
Working hours: 8 am to 10 pm
Sweety Gelato
The Sweety has self-service system which is definitely innovative, fun for travelers and especially for children. Moreover, there is an excellent variety of flavors, creams, and decorations. However, the prices for gelato are higher than in any typical Roman gelateria, and 2 cups of ice cream may cost up to 10 euro or more.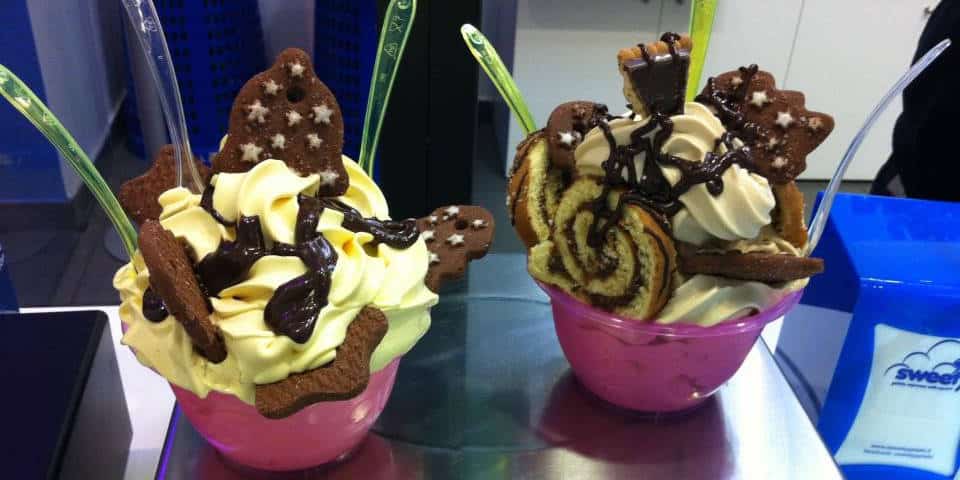 Address: Via del Biscione (Campo dei Fiori) with working hours: Mon-Sat: 1 pm to 11 pm; Sun: 1 pm to 2 am
Via Flaminia 492 (Ponte Milvio) Mon-Th: 1.30 pm to 12 pm; Fr-Sat: 2 pm to 1.30 am; Sun: 2 pm to 12 pm
Website: www.sweetygelato.com
Facebook: www.facebook.com
Frigidarium
Frigidarium located in the historic center of Rome, on Piazza Navona, has about 20 unique flavors of ice cream. One of the main features of this gelateria is passion for experiments and creation of unexpected mixes with pleasant aftertastes. My recommendation for you is to try their pistachio flavor.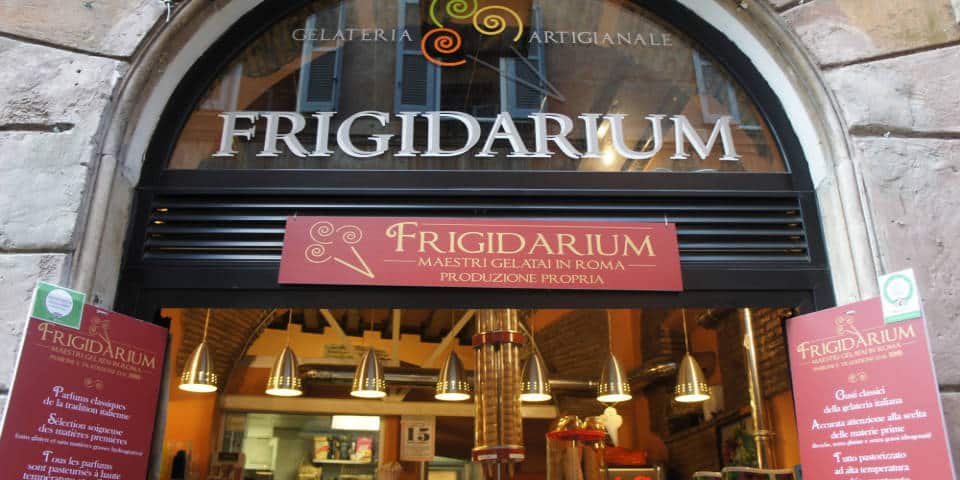 Blue Ice
Despite the fact that Blue Ice is one of the most typical touristic choices, there is an excellent selection of flavors and high quality of gelato. Moreover, Blue Ice is not only gelateria, but it also offers products as pancakes with nutella, macarons, and other sweet specialties. It is important to note that the primary rule of this place is to respect a tradition of 100% healthy and natural ingredients. Personally, I prefer cocoa and mint flavors of ice cream.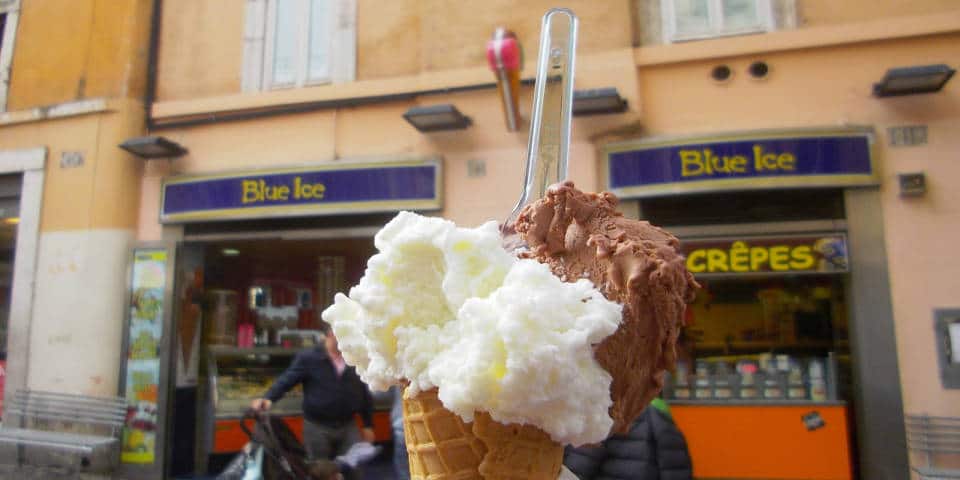 Address: Piazza di Santa Maria in Trastevere, 4 (and 15 more spots)
Working hours: 11 am to 2 am
Gelateria Della Palma
Gelateria della Palma is unique because there are more than 150 flavors of ice cream! They laso have various kinds of frozen yogurt, cannoli, waffles, and many other sweet specialties. Being honest, it took me at least one hour to decide which flavors of ice cream I want, when I came to this gelateria for the first time. No recommendations this time because everyone will find something that matches his tastes in Gelateria della Palma.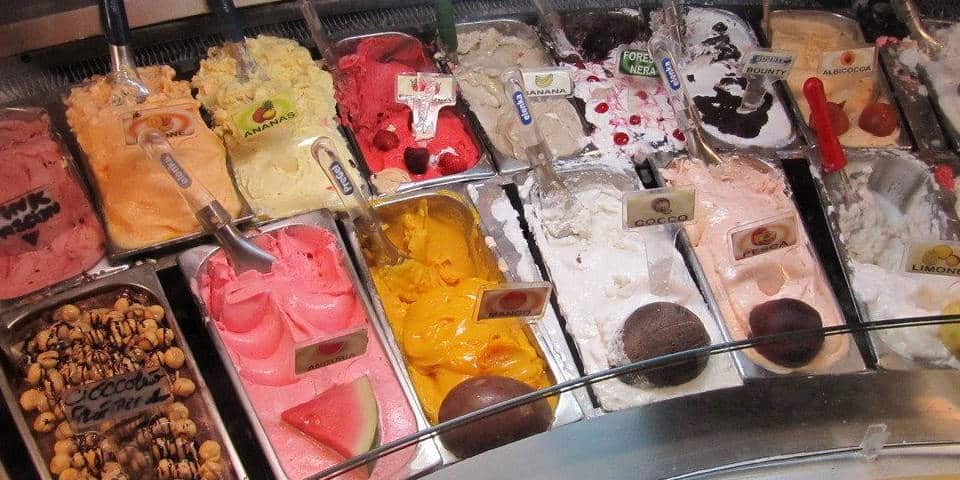 Address: Via della Maddalena 20, Centro Storico
Working hours: 8 am to 1 am daily
Facebook: www.facebook.com
Tasting new flavors of gelato is one of my favorite parts during long walks across the Eternal City. It will take so much time to try all flavors and visit all gelaterias of Rome because the number of them is endless. However, it is worth to enjoy an ice cream made from high quality ingredients and to try wonderful mixes that you can meet almost in every gelateria. Which flavor of gelato is your favorite one?