If you visit the eternal city, one of the first questions that come to your mind is: "Where to eat in Rome?" Food and wine are two very important things for Romans, so Rome is full of wonderful restaurants, trattorias, takeaway pizzerias, coffee and gelato bars. Moreover, the quality of food and the service in any restaurant don't depend on the fact whether it is a tourist place or not. However, you should understand that if you want to eat in the historic center, you have to be ready to pay at least 50 euro for two people. Moreover, there will be a high commission for service, from 5 to 8 euro.
All locals know that Trastevere area is famous for its restaurants and prices. If you want to try Italian food with the atmosphere of the old city without paying too much, welcome to Trastevere!
Hosteria Del Moro Da Tony
If you are in Rome, don't miss the chance to visit Hosteria Del Moro Da Tony. Located in Trastevere, hosteria offers high-quality Italian Food for the quite cheap prices with generous portions, which you can share among two people. Moreover, they have a classic Italian interior and friendly staff.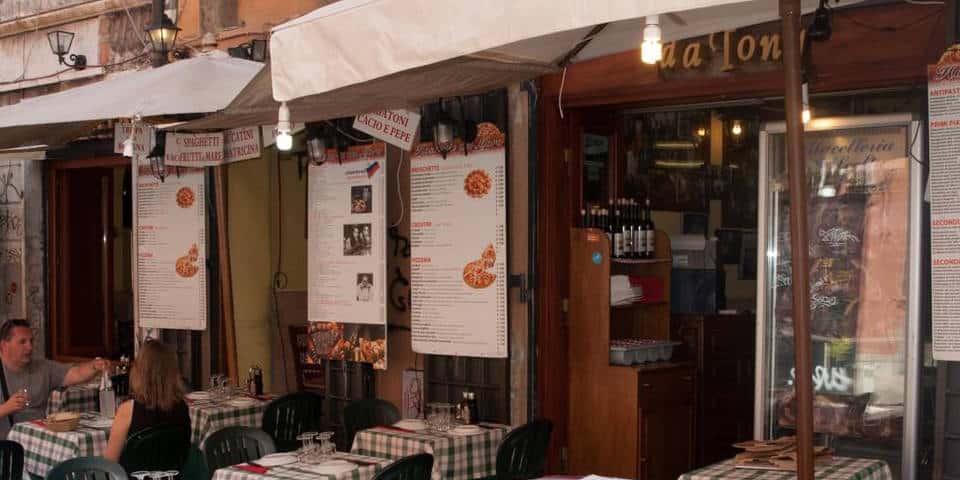 Address: Vicolo de' Cinque, 36/37, 00153 Roma RM
Phone: +39 06 580 9165
What to order: any pasta, lasagna, pizza Capricciosa, bruschettas
Average bill for two people: 35-45 euro
Impicetta
I usually go to Impicetta with my friends when they come to visit Rome. In comparison to Carlo Menta (listed below), you can order here any dish, not only spaghetti. However, if you want to go to this restaurant, you have to make a reservation in advance.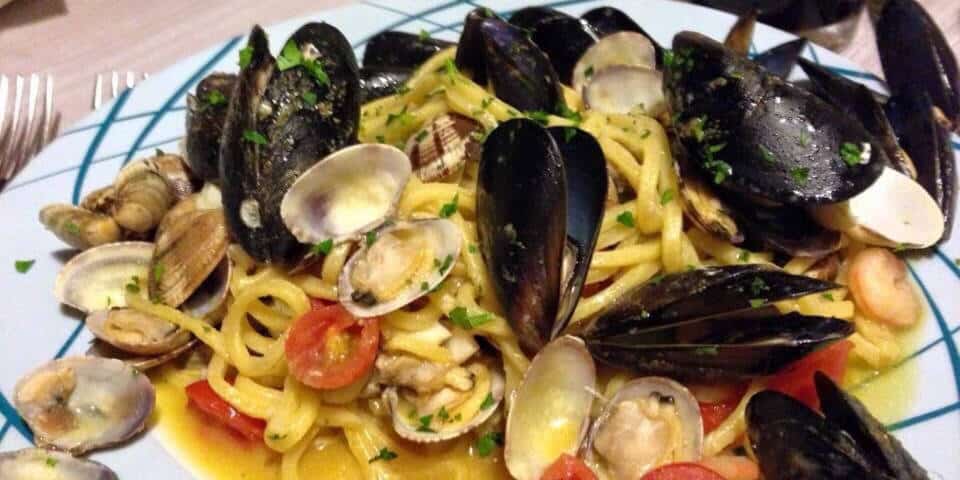 Address: via del Fienaroli 7, Trastevere 
Working hours: daily from 7 pm to 11 pm. Sometimes open for lunch from 12 pm to 2 pm.
My favorite dishes: all kinds of pasta, abbaccio (lamb), and tiramisu cake
Price for 2 (lunch): 30-40 euro
Dar Poeta
In my rating of the best pizzerias in Rome, Dar Poeta has the first place. I recommend you to start your meeting with an Italian pizza in Dar Poeta. However, most probably you will have to wait a bit because usually there are queues to this restaurant.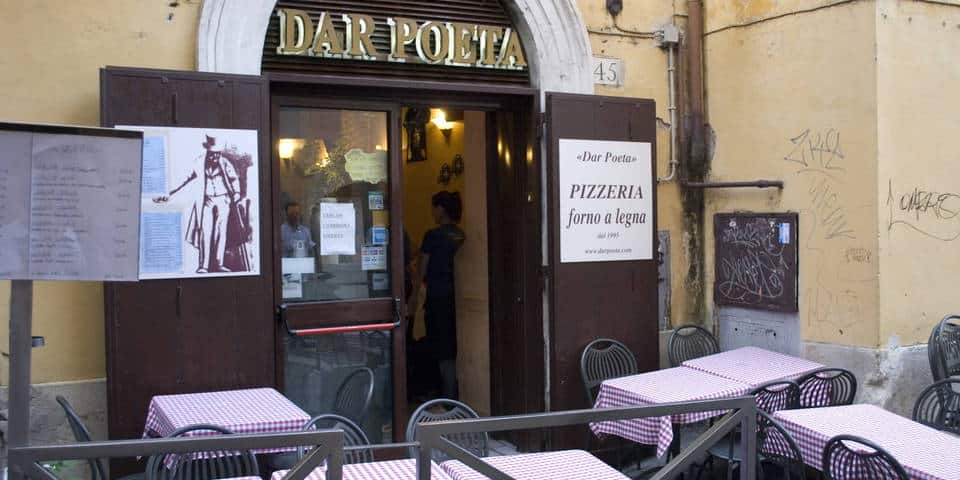 Address: Vicolo del Bologna, 45, 00153 Roma
Working hours: daily from 12 pm to 12 am, after 6 pm you will have to wait in a queue for around 20 min
What to try: any pizza
Price for 2 people: 25-30 euro
Carlo Menta
For today, Carlo Menta is the cheapest place in relation price-quality, where you can have lunch or dinner in Rome. I recommend you to try an Italian pasta in this restaurant. For sure, you should try their home lasagna (lasagna fatte in casa), spaghetti alla carbonara, and penne Carlo Menta. Soups, pizzas and other dishes are also good, but not that special as pasta. Also, I recommend you to try their home-made wine (vino della casa) which costs 8 euro per 1l. The price for pasta is only 5 euro.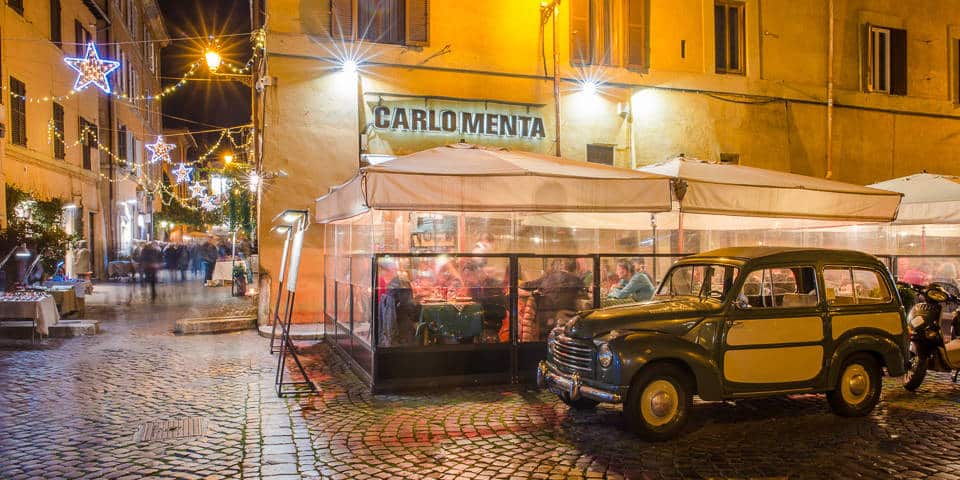 Address: via della Lungaretta 101, Trastevere
Working hours: daily from 12 am to 12 pm
My favorite dishes: gnocchi "Carlo Menta," tiramisu fatto in casa (home-made tiramisu), panna cotta con Frutti di Bosco (panna cotta with berries)
Price for 2 people (lunch): 25-40 euro
La Tavernaccia Da Bruno
La Tavernaccia Da Bruno Restaurant, in Via G. Da Castelbolognese 63 in Rome, is for lovers of good food, where you can try typical dishes of Roman cuisine and local specialties. Also, the ambiance is very welcoming, rustic and comfortable. Undoubtedly, this place is perfect for a family visit and is frequented by locals. In addition, the wine menu isn't big, but carefully chosen with fair prices. The restaurant doesn't work on Wednesdays.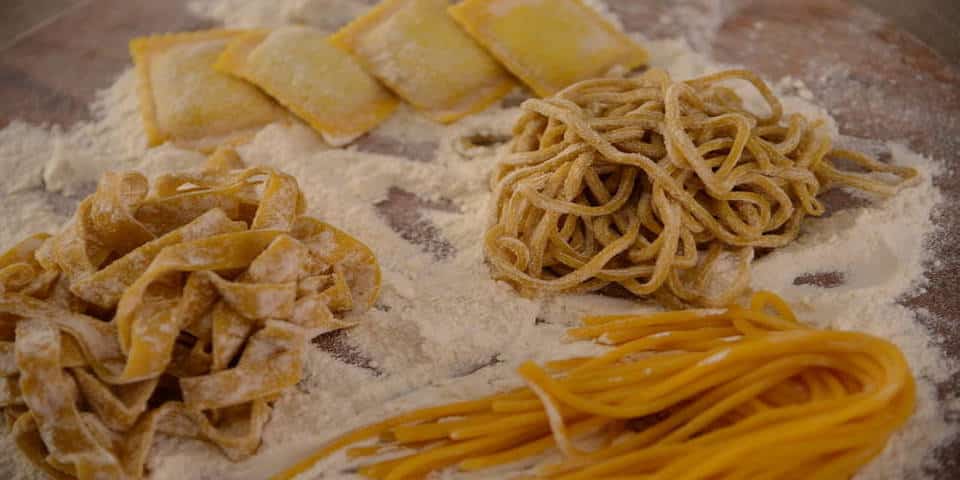 Website: www.latavernacciaroma.com
What to try: any pasta, homemade lasagna, homemade desserts
Phone:  + 39 06 581 2792
Average bill for two people: 35-50 euro
Note: Book a table for the lunch or dinner in advance
Hamburgeseria
Hamburgeseria considered as the first "burger-bar" in Rome. Moreover, the restaurant opened in 2012 and invited a chef from New York.  The Hamburgeseria wants to recover the tradition of gourmet burgers in Rome with its delicious sandwiches, snacks, breakfasts, various kinds of hot and cold coffee, milkshakes, and a wide selection of biscuits and homemade sweets. If you want to try the real American burgers, Hamburgerseria is waiting for you.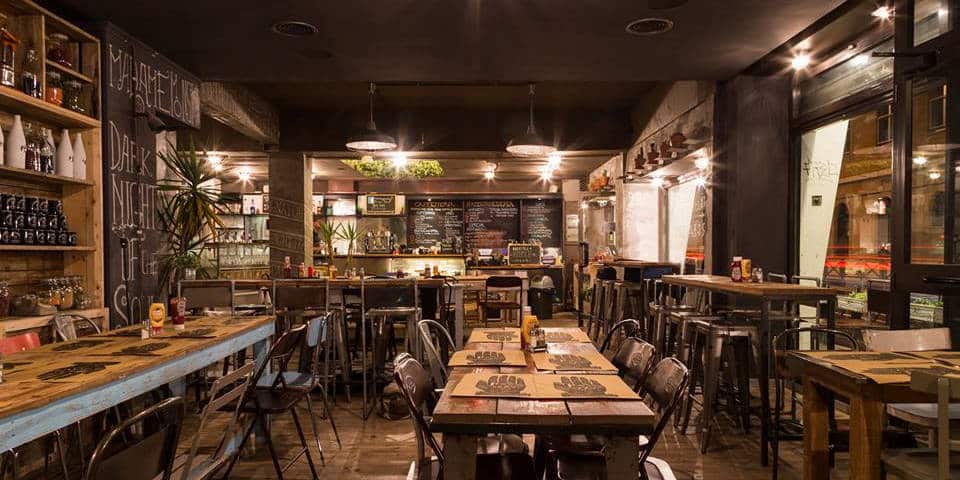 Address: Via dei Reti 40
Website: www.hamburgeseria-roma.com
Working hours: Tuesday to Saturday from 6.30 pm to 2 am
Sunday from 12 am to 4 pm (Brunch) and from 6. 30 pm to 2 am
Average bill for two people: 25-40 euro
La Porta Del Principe
La Porta Del Principe is perfect for a romantic date, thanks to its wonderful service and warm ambiance. A major part of visitors is in love with the garden of this restaurant. Moreover, they serve delicious Italian food with a big selection of plates. Mostly, La Porta Del Principe is great for special events or wedding celebration, but you can also come during the lunch or dinner time to try their special dishes.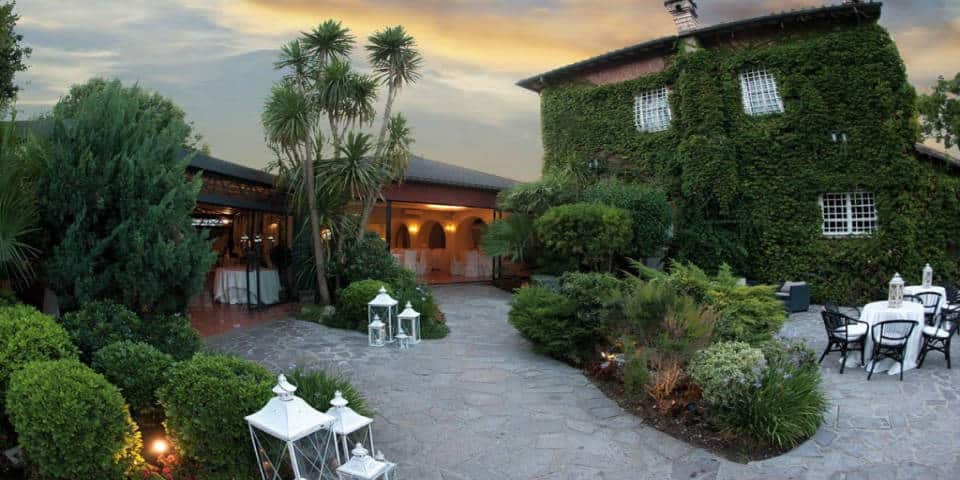 Address: Via Portuense 1585, 00148 Roma Italy
Working hours: Mon-Fri 12.30 pm-2.30 pm
Website: www.laportadelprincipe.it
Average bill for two people: 45-60 euro
Sa Tanca Crostaceria
A restaurant particularly suitable for those who want to eat dishes made from fish. Sa Tanca Crostaceria has a very special decor distinguished by the gold-colored chairs, soft lighting, luxury carpets, the Flemish-style paintings, and a series of elements that create a luxurious atmosphere. Moreover, all waiters are attentive and helpful, which is one of the strongest points of the restaurant, along with the offers on the menu.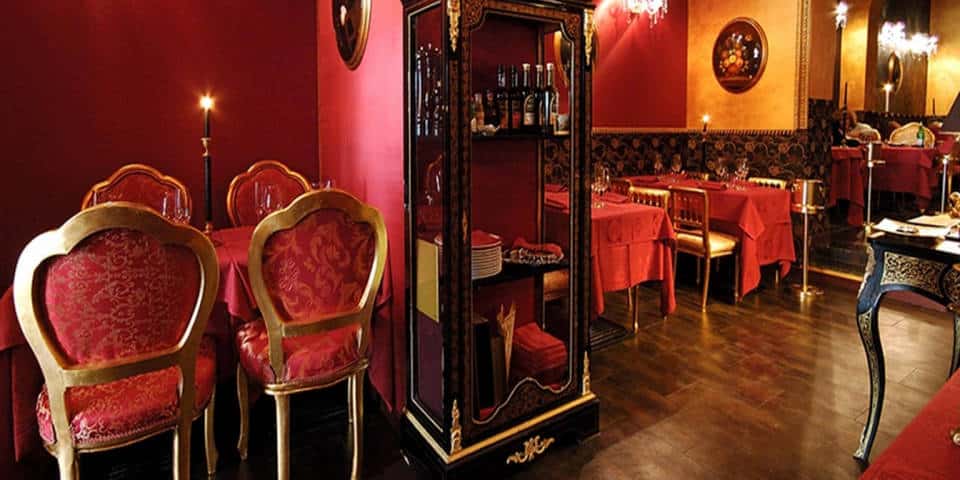 Federica & Barbara of BB Kitchen
Federica & Barbara of BB Kitchen is one of the most famous places where to eat in Rome. Undoubtedly, guests love this BB because of unforgettable evenings in a friendly and international ambiance. Moreover, Federica's and Barbara's BB offers a great hospitality and fresh food with an excellent taste. For sure, this is the best option to try most of the local Roman food in one evening because Federica and Barbara will prepare a lot of tasty specialties. If you want to make your dinner a small party with an unlimited wine, Federica and Barbara are waiting for you!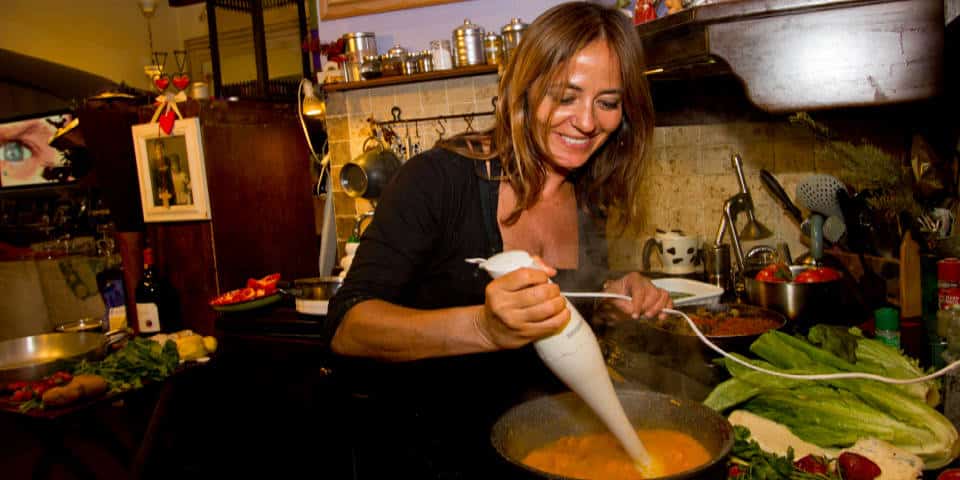 Note: Make a reservation in advance on the website
Mimi e Coco
From the first glance, Mimi e Coco may seem like usual restaurant, but the quality of food and its service are more than just usual. All my friends prefer to have a dinner in this restaurant because of its fresh food, excellent choice of dishes, and a real Italian ambiance. Also, there is a good choice of cocktails and wines.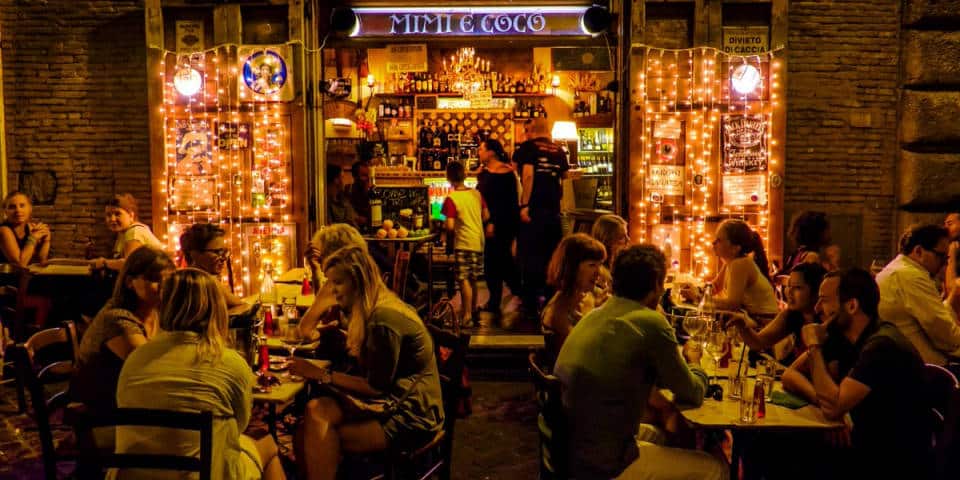 Address: Via del Governo Vecchio 72, 00186 Roma Italy
Working hours: Sun-Sat from 9 am to 2 am
My favorite dishes: any pizza and biscotti
Telephone number for reservations: +39 06 6821 0845
Average bill for 2 people: 40-50 euro
Undoubtedly, Trastevere is famous for its local and international restaurants and bars. It would be a great choice to try Italian specialties in this area because of an excellent taste, natural products, high-quality service, and inexpensive prices. Rome is waiting for You!