Ciampino – G. B. Pastine International Airport ( CIA) or simply Rome Ciampino Airport, is the secondary international airport of Rome after Leonardo da Vinci – Fiumicino Airport. It is a joint civilian, commercial and military airport. The airport is as a base for Ryanair and general aviation traffic. Moreover, there is a small railway station, which connects the airport and the train station in Rome's city center with the distance of 12km. Also, it is possible to find lots of bus operators that go to/from the city center and from Ciampino to Fiumicino.
Getting to/from Ciampino Airport by Bus
You can buy a ticket online in advance, so before your departure, you will not have to wait in a queue. Moreover, online tickets are on 1-2 euro cheaper. Of course, you have an option to buy a ticket for a bus that leaves sooner directly at the bus stop. However, it is a good idea to buy the return bus ticket in advance, so you can be sure that you will not be late for your flight. On average, it takes 35-45 minutes to get to Rome Termini station from the airport in normal traffic conditions by bus.
There are buses from Ciampino that go to:
Ciampino railway station, where you can get a train to Rome's center (Termini station)
Directly to/from Termini station
Terravision Ltd
Price : 5 euro one-way (online) and 6 euro at the station; 9 euro – round-trip
Website: www.terravision.eu
Terravision Ltd goes from Termini station (the bus stop is outside Terracafe, via Marsala, 29) to the airport. The first but leaves Termini at 4.30 am and the last one at 9.20 pm. It takes 35 – 45 min to get to Ciampino. Buses start to leave from the airport at 8.15 am, and the last one goes at 00.15 am (every 20min). There is no luggage limit, and it is free for children under 4 y.o.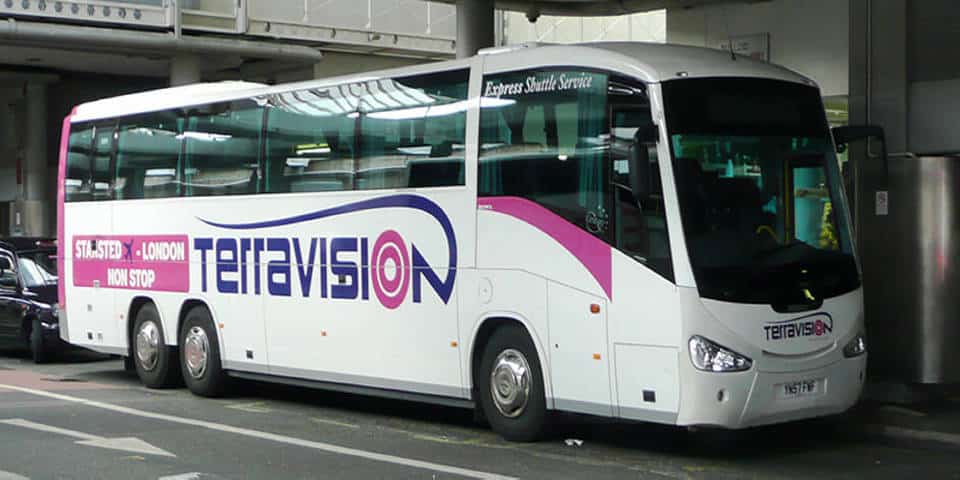 SIT Bus Shuttle
SIT Bus Shuttle also goes from Termini station. Buses leave the airport between 7.45 am and 11.59 pm, while the first bus which goes to Ciampino from Rome's city center (Termini station) departs at 8.25 am and the last one at 12.29 am. It is free for children under 4 y.o. Moreover, if you miss the bus, you can use your ticket for a later one. Also, there is free wi-fi in the bus.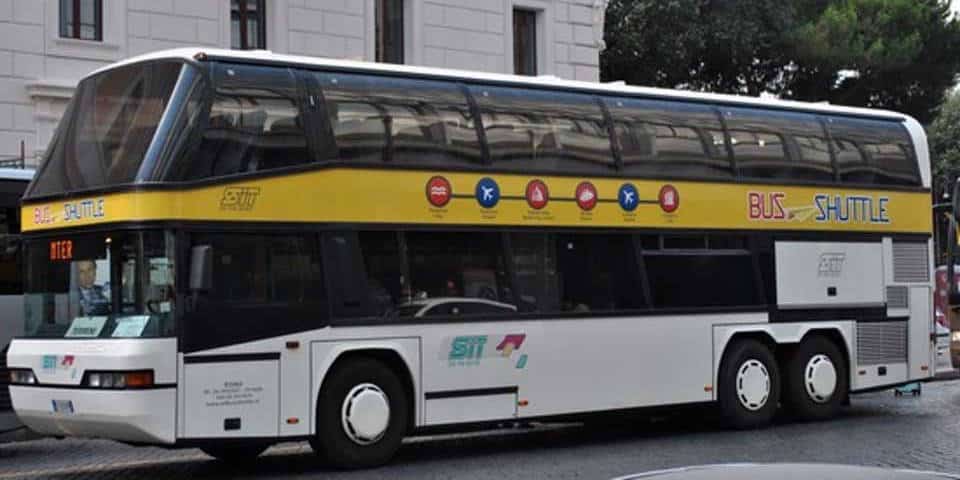 COTRAL/Schiaffini buses
Price: 1.20 euro per person + 1.20 euro for each luggage
Website: www.cotralspa.it
COTRAL/Schiaffini buses are less frequent and this option is not the most comfortable. You have to
buy a ticket for the bus
+ separately metro ticket (1.5 euro; valid for 90min). There is a large bus station in front of
Anagnina Metro stop
(Line A) from where buses go both to local points and long-distance points.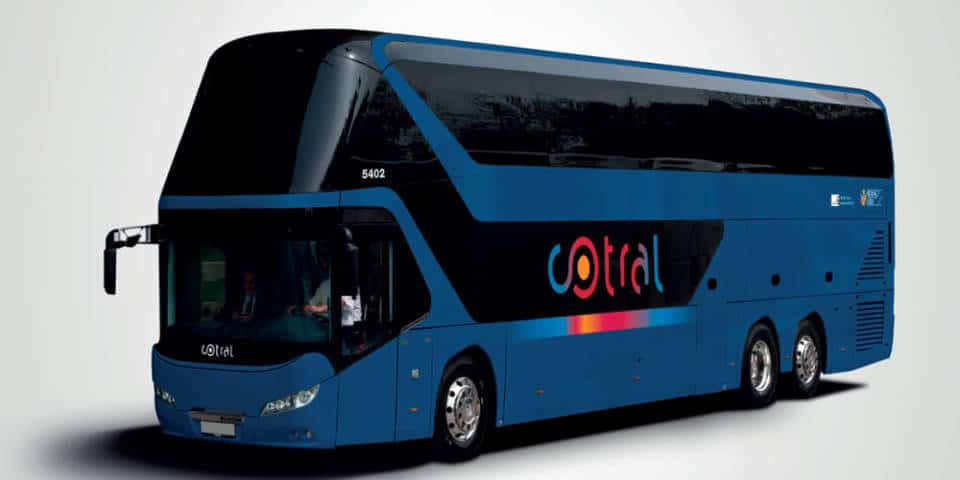 Rome airport bus
Price: 4.90 euro (online) one-way
Rome airport bus goes directly to/from Termini station. The ticket is valid for a later schedule. Moreover, it goes to Termini station once per hour. The first bus from Ciampino airport leaves at 4 am and the last one at 10.50 pm, while the first bus from Termini station to Ciampino departs at 4.50 am and the last one at 12 am. Also, there is free wi-fi in the bus. Note that journey time will take around 40min.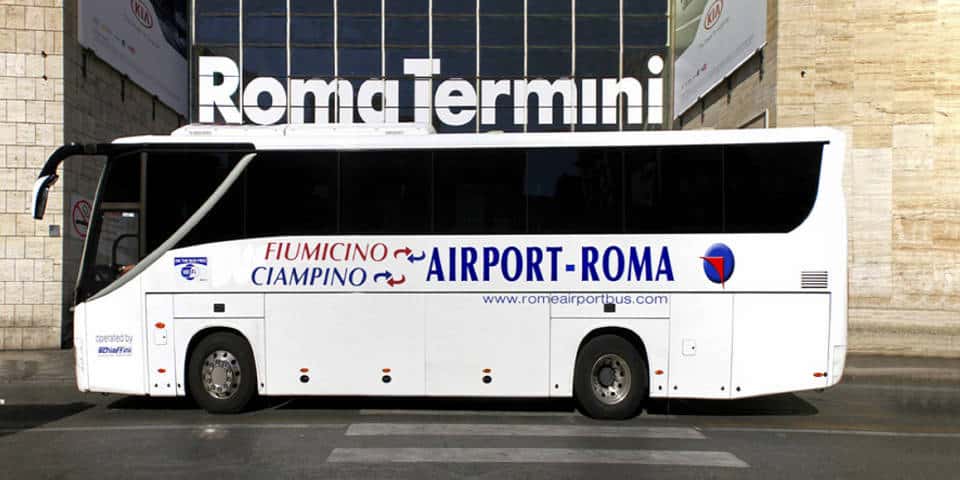 Private transfer
Of course, among all transport options, the most comfortable and secure way to get from/to the airport is private transfer. You can order a private transfer from our website rome4.us. The driver, Sergio, will meet you at the airport and with him you will be able to reach any point of the city in a fast and comfortable way.
By Taxi
Technically, there is a fixed price from Ciampino airport to the city center or vice versa, which is 30 euro (including luggage) and drivers cannot charge more from you. However, there can be surprises, and you should better clarify the price before taking a
taxi
.
The fixed cost for the taxi fares from Fiumicino airport is valid only to 

Rome Aurelian Walls

 (The historical center of Rome).
From Tiburtina station to Ciampino by taxi: 35 euro
From Fiumicino (Leonardo da Vinci) to Ciampino airport: 50 euro
Don't forget that all official taxis of Rome are white colored and carry a "TAXI" sign on the car roof
Be careful, sometimes taxi drivers can easily take advantage of the tourists. You always have to pay attention to the details, such as: there are prefixed rates, which you can read at the cab parkings of the airport; to get more clients, drivers may try to go very fast, so don't be afraid to ask them to slow down.
By Train
Going from Ciampino airport to the city center of Rome by train is not the fastest and most comfortable option. The nearest train station to the airport is Ciampino Citta. You can go from the airport to the station by bus and vice versa.
A ticket from Ciampino Citta station to Ciampino airport costs 1 euro and the bus goes every 30min
A train ticket to Ciampino Citta costs 1.50 euro (if you are going from Termini station). Also, you can take the metro train system that leaves Termini station for Ciampino Citta
Rent a Car
The airport is connected to all parts of Rome and other Italian cities. You can use www.rentalcars.com which connects its clients to the biggest brands in car hire. This website allows one to find the best car options. Also, there is a possibility to rent a car in advance. For most car hire companies, the age requirement is between 21 and 70 years. On average, the minimum price of car renting per day starts from 25 euro.
To book your car, all you need is a credit or debit card. When you pick the car up, you'll need:
Your voucher / eVoucher, to show that you've paid for the car
The main driver's credit / debit card, with enough available funds for the car's deposit
Each driver's full, valid driving license, which they've held for at least 12 months (often 24)
Your passport and any other ID the car hire company needs to see
Different car hire companies have different requirements, so please make sure you check the car's terms and conditions as well.
Uber
It is not the best idea to use Uber service in Rome because there are only UberBLACK, UberLUX, and UberVAN options, which are expensive. Don't forget that the price of Uber trip may vary according to the time of the day and traffic. Moreover, you can check the approximate cost of your trip in the app if you have wi-fi (there is free wi-fi in Ciampino airport)
From Ciampino to Fiumicino Airport
No direct train or bus goes from Ciampino to Fiumicino airport. You will need to take the bus, which goes every 30 minutes to the nearest train station Ciampino Citta. The traveling time is about 5 minutes. There, you have to take a train to Termini Station (Central Station of Rome). From Termini, you can choose between bus, train or taxi, since all options are available with high frequency throughout the day. The fastest option will be Leonardo Express train (32 min).
The price for the bus ticket that goes from Ciampino airport to Ciampino Citta is 1 euro
A ticket from Ciampino Citta to Termini Station is 1.5 euro
A single ticket with the Leonardo Express train, valid for one trip is 14 euro
As you may notice there are many options to get to or from Ciampino airport. However, getting a transfer still leaves the most comfortable option. If you take a bus or train, don't forget to stamp your ticket before the trip. Have a lovely Roman holiday!