The Rome Metro Underground train system has three lines named A, B and C. Lines A and B intersect at Rome Termini Station, which is the main public transport hub, while Line C is a new line which connects some of the Roman suburbs and is of little use to tourists: it runs between Monte Comparti to Parco di Centocelle. Roma pass gives an opportunity for unlimited public transportation use while it is valid.
What You Need to Know and The Metro Map
The future plan in Rome is to extend Line C to Piazza Venezia and the Colosseum. Unfortunately, nowadays the Roman subway misses much of the city center and has a limited coverage. Despite the fact that using the Metro is a fast way to reach the point you need, it is not the most convenient type of public transportation in Rome, especially if your main aim is historical center of the Eternal City.
The Underground system is frequently crowded, but still it is one of the cheapest and fastest ways to reach most points of the city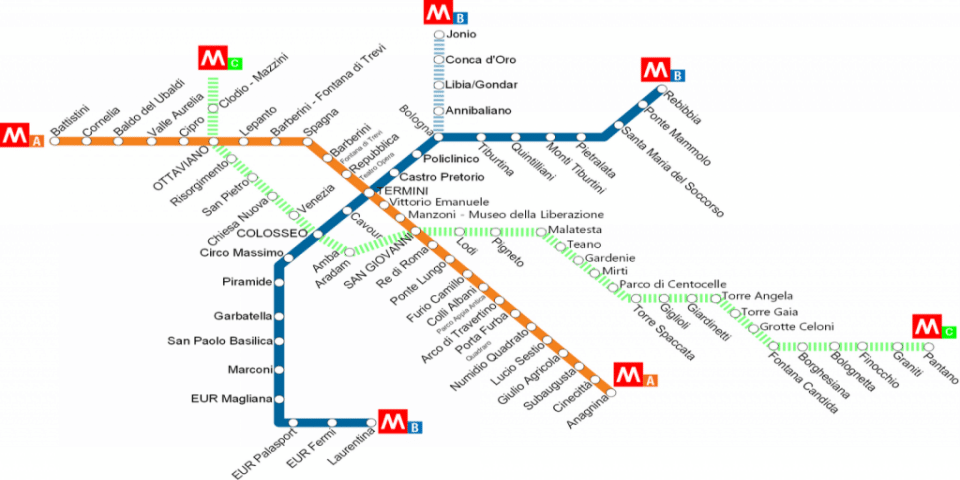 The Colosseum/Roman Forum, the Vatican Museums and Spanish Steps have Metro stations within a five minute walk.
An official Rome metro map is available from ATAC here
If you want to use the Metro to reach one of the Roman airports, you can take line B to Tiburtina or Piramide, where you can catch a cheap train to Fiumicino airport, while the southern terminius of line A, Anagnina offers local buses that go directly to Ciampino airport.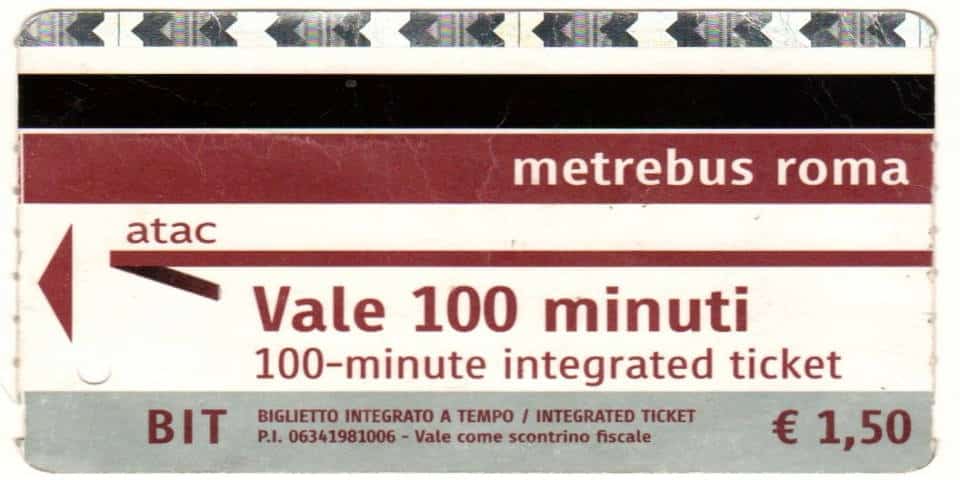 Always hold on tight to your bags and keep wallets out of reach
However, the most convenient way to reach one of the airports is to take a bus or train from Termini station. The lines A and B cross there.
Main Metro Stations
Line A
You can easily reach most of the important Roman sites.
Cipro
When you exit the metro, on your way to the Vatican Museums you will pass by Santa Maria delle Grazie, which is a Roman parish church.
Ottaviano
Ottaviano is the most convenient station to exit if you are going to Saint Peter's Basilica.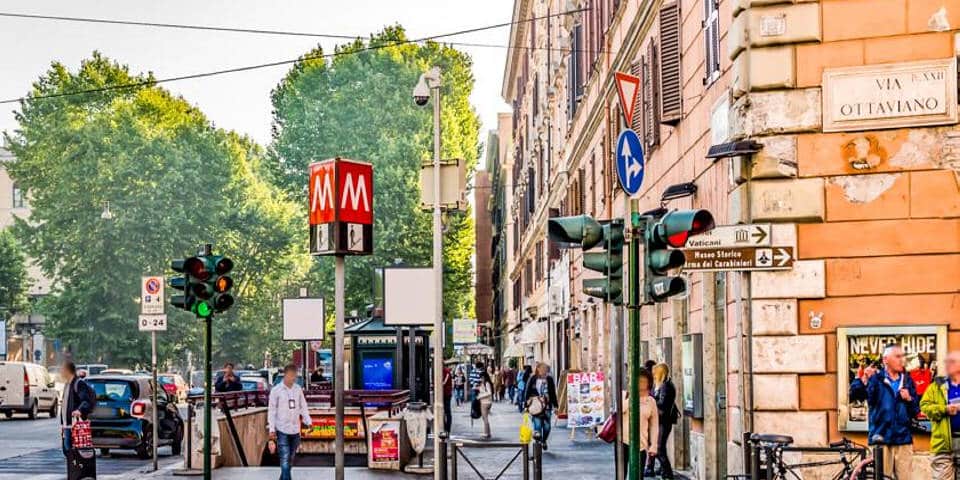 Flaminio
If you exit on Flaminio station, you can go to Santa Maria del Popolo with the Crucifixion of Saint Peter and the Conversion on the Way to Damascus paintings of Caravaggio and Raphael's Chapel by Bernini. Moreover, there is Piazza del Popolo, famous for its two churches: Santa Maria dei Miracoli and Santa Maria in Montesanto.
Spagna
If you exit on Spagna station, you can reach in a short walk famous Spanish Steps. Also, there is Trinita dei Monti and Sant'Andrea delle Fratte – the church with two Bernini's statues and it is the site where Saint Maximillian Kolbe celebrated his first Mass.
Barberini
If you exit on the Barberini station there is a Capuchin Crypt and Barberini square (Piazza Barberini) with luxury hotels and restaurants.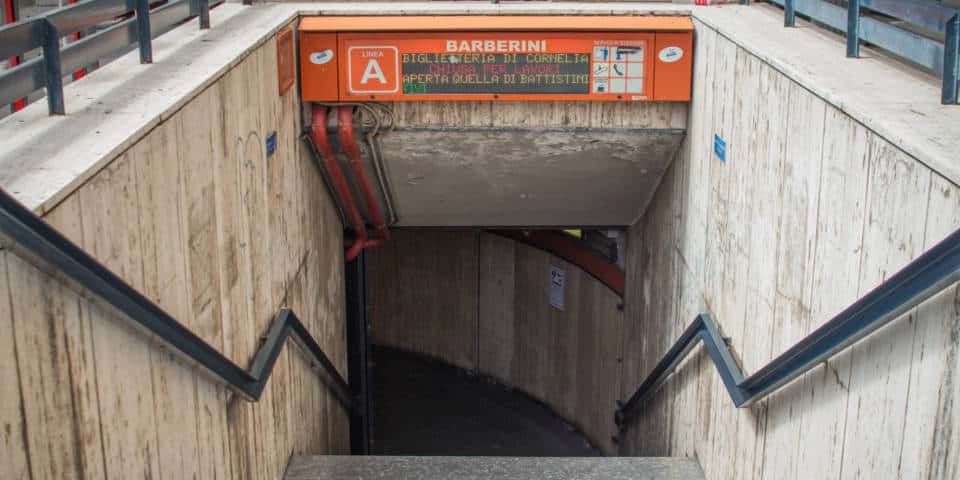 Repubblica
Saint Mary of the Angels and the Martyrs (Santa Maria degli Angeli e dei Martiri) designed by famous Michelangelo located there. Piazza Repubblica is also one of the most popular and important squares of Rome.
Termini
Termini station is the most important station of the city: there are many hotels, international restaurants, and you can easily reach any point of the city from Termini.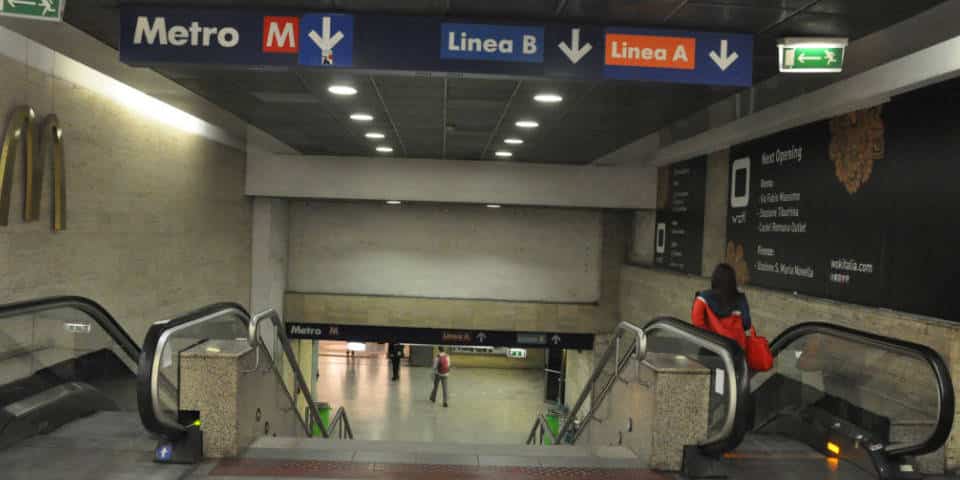 San Giovanni
If you exit on San Giovanni station, you can easily reach  Saint John Lateran, which is the Cathedral of Rome, Scala Santa – saint stairs, where Jesus climbed when He was condemned to death, and Santa Croce in Gerusalemme with the relics of the Passion of Christ.
Line B
Line B goes through ancient sites of Rome.
Cavour
Cavour station will allow you to reach such sites as Saint Peter in Chains and the Monti area. Moreover, Piazza Cavour is one of the most beautiful and spacious squares of Rome.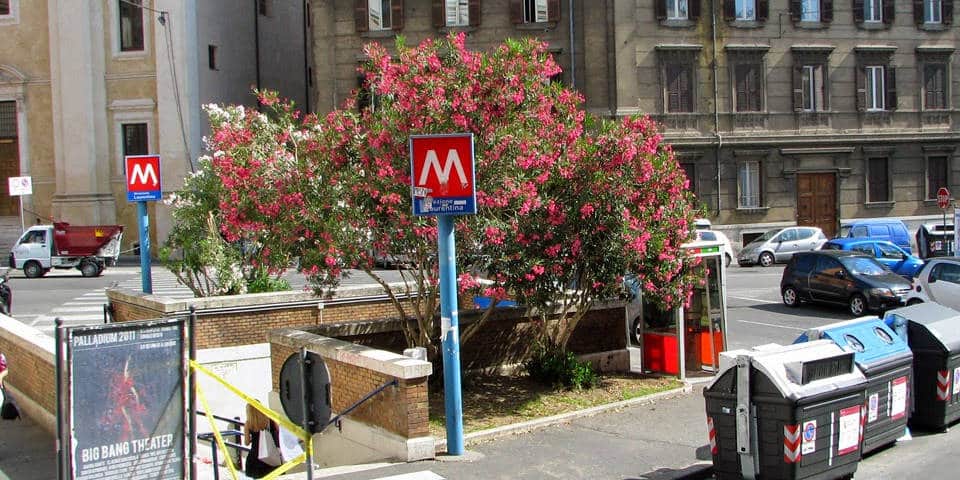 Colosseo
Very convenient station to reach Colosseum, Roman Forum, Palatine Hill, and San Clemente Basilica.
Circo Massimo
You can reach from there Circus Maximus, Santa Sabina, The Keyhole (where you can see three countries at once), and Santa Maria in Cosmedin with the skull of Saint Valentine and the Mouth of Truth.
San Paolo
Saint Paul Outside the Walls church located right nearby the metro station. There is the tomb of Saint Paul.
Trains come along about every 3-4 minutes
Useful Information
Tickets
Metro tickets are interchangeable with bus tickets. You can purchase one at machines at all metro, bus or train stations. There, you will find self-service machines with different options for tickets: single ride, 24 hour-tickets, 3-day or 7-day passes.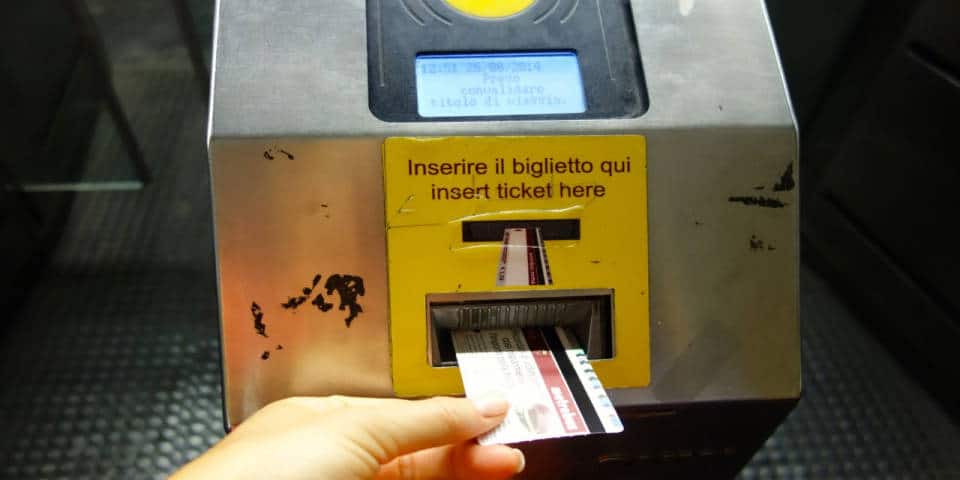 One of the most convenient ways is to buy tickets in advance in one of the tobacco shops and newspaper stands
You have to validate your ticket when you pass through the gate to the metro, but don't forget to hold the ticket because you may be asked to show proof of purchase even near the exit at the end of your trip.
Prices
The price for standard ticket is 1.50 euro and it is valid for 100 minutes for metro, bus, and tram. However, each ticket is valid for only one metro trip, even if you are going to use it again within the 100 minutes.
A 24 hour ticket is available for 7 euro
A 48 hour ticket is available for 12.50 euro
A 72 hour ticket is available for 18 euro
A one week ticket is available for 24 euro
Those under 10 ride free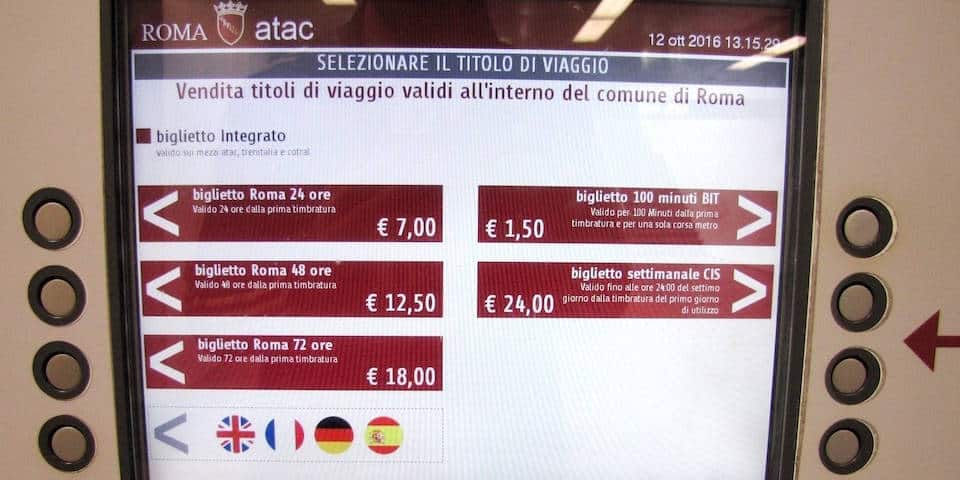 Roma Pass holders have unlimited use of the metro while their pass is valid
Opening Hours
The Rome metro is open from 5:30 am until 11.30 pm and stays open until 1:30 am on Friday and Saturday
The Metro in Rome allows to reach any point of the city in a fast way. However, it is not well-connected to the historical center of the Eternal City. Which kind of public transportation you prefer to use in Rome?