Pisa is one of the most famous Italian cities and is an amazing option for a day-trip from Rome. The average travel time between Rome and Pisa is 2 hours 47 minutes. The most convenient and fastest option is getting to your final destination by high-speed train. On average, there are 9 trains per day between these two cities. Moreover, you can travel by bus or by car. Price for tickets start from 9 euro.
The distance between Rome and Pisa is 334 km (208 miles)
Here's the list of options on how to get from Rome to Pisa:
By Train
Trains from Rome to Pisa depart mainly from Roma Termini and Roma Ostiense train stations with the arrival in Pisa Centrale station. If you are going to catch the high-speed AV train, your journey to Pisa will take 2.5-3 hours one-way, while ride on the slower trains take about 4 hours. Many of the trains go from Rome to Florence, where you will change train to get from Florence to Pisa.
If you are going to Pisa for a day-trip from Rome, don't forget to check the return train schedule before you leave the station in Pisa so you know when to return to the station to come back to Rome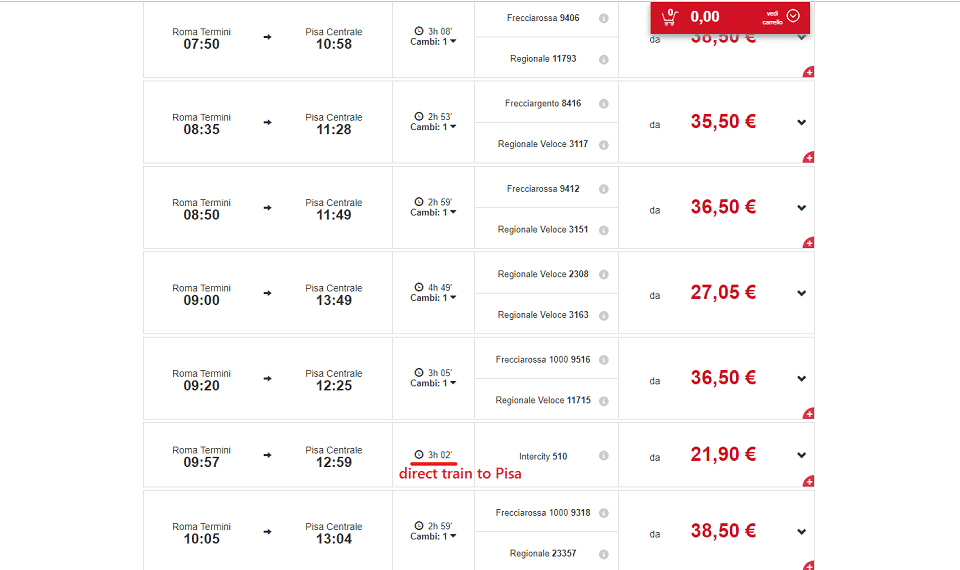 As you can see, most frequently there are trains with the stop in Florence. However, it still takes only three hours to reach Pisa from Rome.
By Bus
You can get from Rome to Pisa by bus. This option is cheap, prices for one-way ticket start from 15 euro, but it takes about 6 hours to reach your final destination. You can purchase bus tickets on Flix Bus website.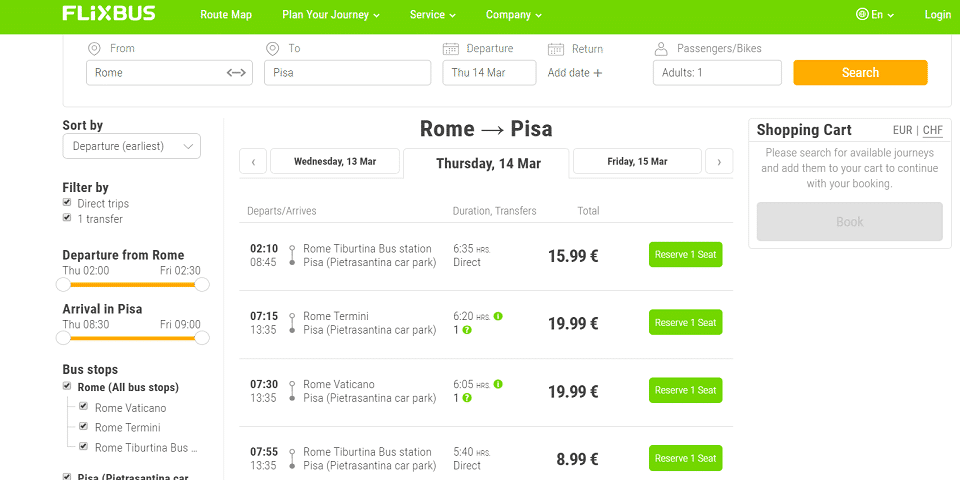 Buses are spacious and comfortable with charge plugs and free WiFi. However, you should better plan your trip in advance to buy fast train tickets for lower prices and reach Pisa in much shorter time than by bus.
By Car
Getting from Rome to Pisa by car is definitely one of the most convenient options. The cost will be about 45 euro, including toll roads and gasoline. The distance is about 340 km, so it will take a bit less than 4 hours to reach Pisa from Rome. There are no problems with parking, but be ready to pay for it.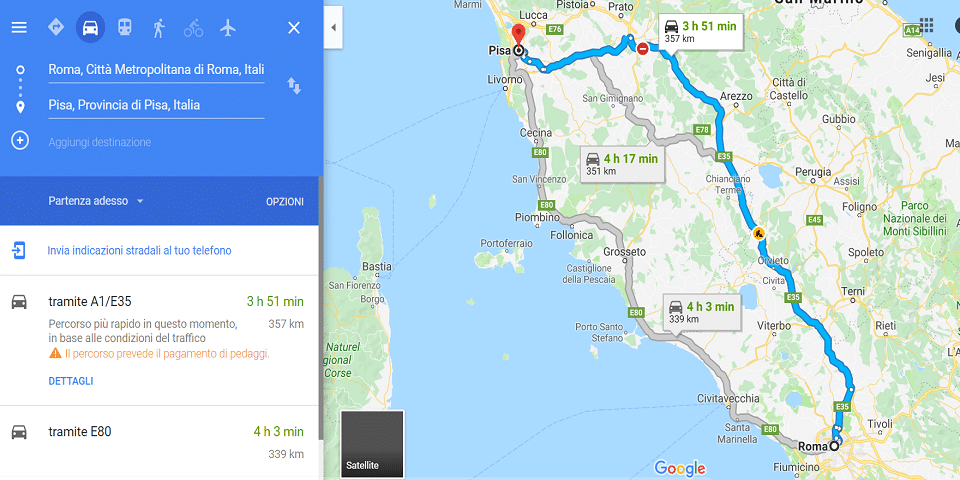 By Plane
It is also possible to travel from Rome to Pisa by plane. One-way ticket price starts from 30 euro and most popular airlines that offer flights between two cities are: Alitalia.com (80-100 euro for one-way ticket) and Ryanair.com (30-50 euro for one-way ticket). It takes only 55 minutes to reach your final destination by air.
What to See and Do
Pisa is famous for its leaning tower, so don't miss a chance to visit it!
See the beautiful Duomo
Admire the sculptures on display at Camposanto
Wander around the bustling stalls and shops of the Borgo Stretto
Try local delicacies
Enjoy glass of wine on one of the main piazzas (squares)
Visit Campo dei Miracoli ("Field of Miracles"), the uber-green grassplot which surrounds the leaning tower, the Duomo and the Baptisery. Also, it is a nice place for a picnic
Don't forget about Pisa's Baptisery, which is the largest baptisery in Italy with incredible acoustics inside
Visit Museo dell'Opera del Duomo
Admire Chiesa di Santa Maria della Spina, a Gothic church which dates back to the 13th century
Why The Leaning Tower is Famous
The Construction of the Leaning Tower of Pisa began in August 1173. Its building was stopped several times by wars, debt and engineer's plan creation to correct the lean. Interestingly, these stops in construction allowed the soil to compress under the tower. Otherwise, famous point of interest would have certainly toppled over.
The Pisa Tower was completed in the mid-1300s
The Tower is the church's belttower. To show the importance of Pisa to the whole world, locals decided to build a great cathedral complex, the Field of Miracles. The real identity of Tower of Pisa's architects remains a mystery! However, the most accredited masters of its first phase of construction are Bonanno Pisano and Gherardo din Gherardo. Nowadays it is one of the most famous buildings, recognizeable all around the world.
Where to Stay in Pisa
There are many things to see not only in Pisa, but also in cities and towns nearby as Lucca or Florence. You can choose where to stay among many properties for any budget. Here are some of them:
Villa La Principessa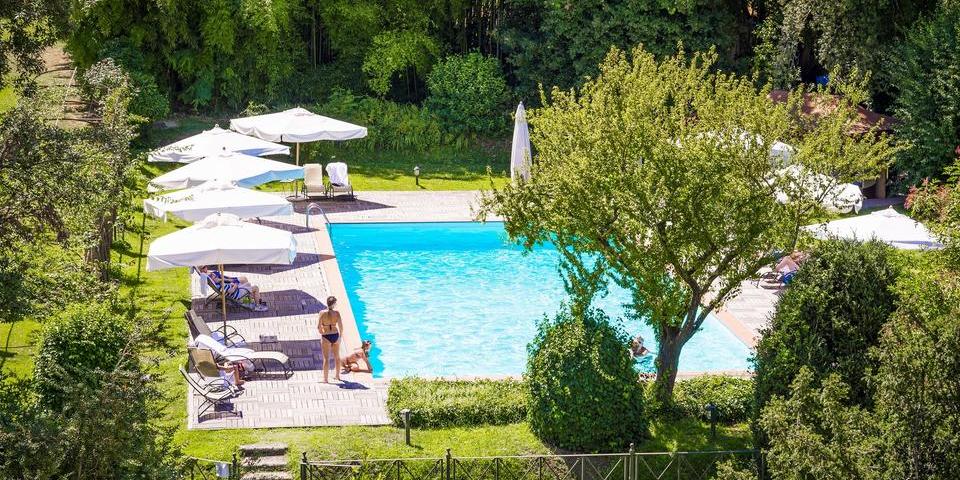 Hotel Villa La Principessa is an elegant hotel with a relaxing pool area. There is a restaurant with traditional food of Tuscany and traditionally-furnished rooms. Moreover, this 13th century house once belonged to the Duke of Lucca. All rooms include air conditioning, WiFi and a minibar.
Price for 2 people per night starts from 120 euro
Grand Hotel Duomo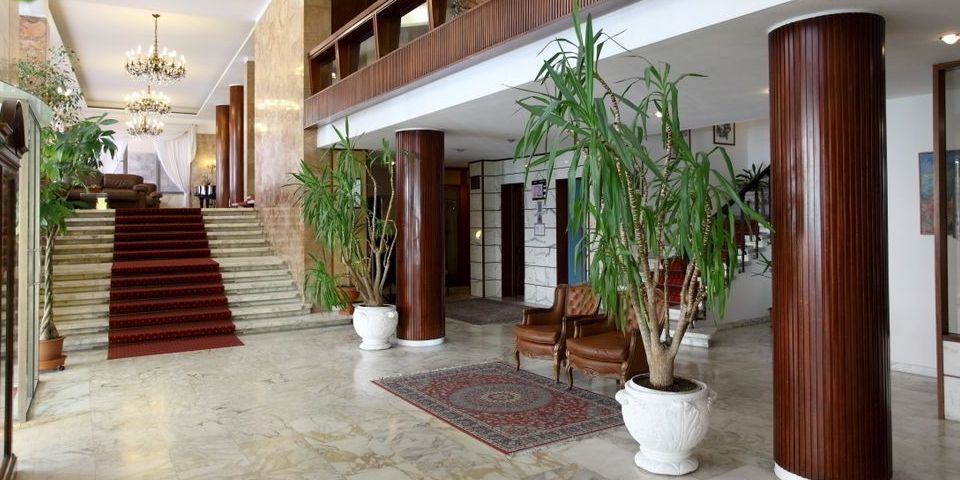 Grand Hotel Duomo located in a 2-minute walk from Duomo Square and the Leaning Tower of Pisa. There is a bar, a roof terrace with panoramic city views and free WiFi. Moreover, all rooms are spacious and beautiful. A buffet breakfast is served daily.
Price for 2 people per night starts from 90 euro
Pisa City Lodge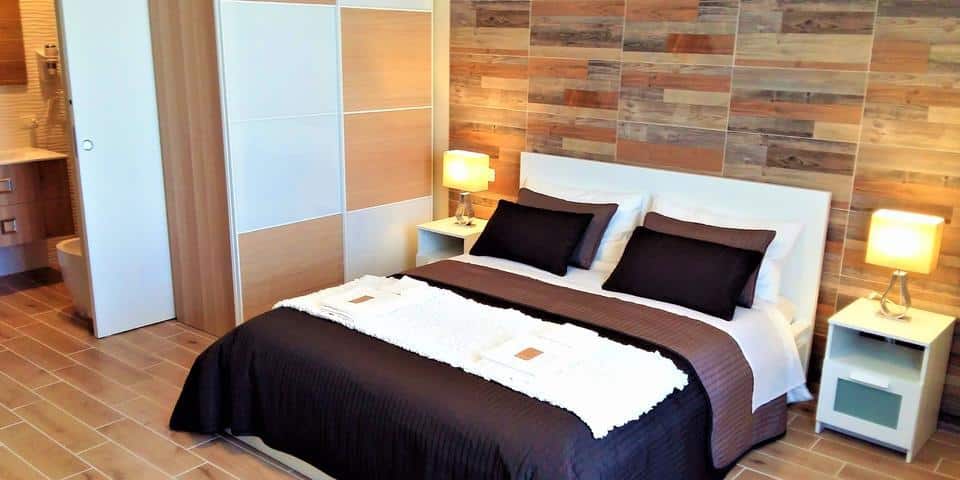 Pisa City Lodge located near Piazza dei Miracoli and Pisa Cathedral. This bed and breakfast offers a flat-screen TV and a private bathroom with free toiletries. Moreover, an Italian breakfast is served daily in the property. The B&B is high-rated by its guests.
Price for 2 people per night starts from 80 euro
Pisa Train Station Hostel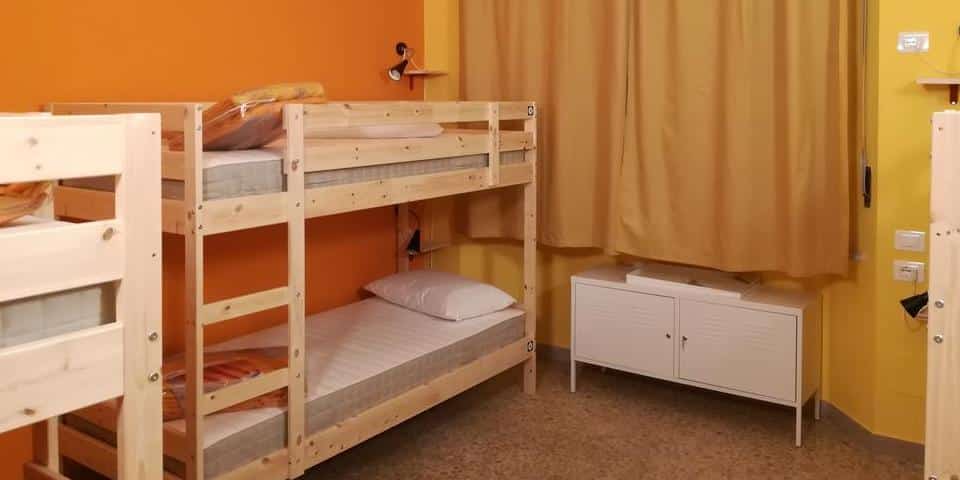 Pisa Train Station Hostel located 3.1 km from Piazza dei Miracoli. Free WiFi is available in the property. Moreover, it features a shared lounge and all rooms are equipped with a closet. Several rooms also feature a terrace.
Price for 1 person per night starts from 20 euro
Hotel Cilene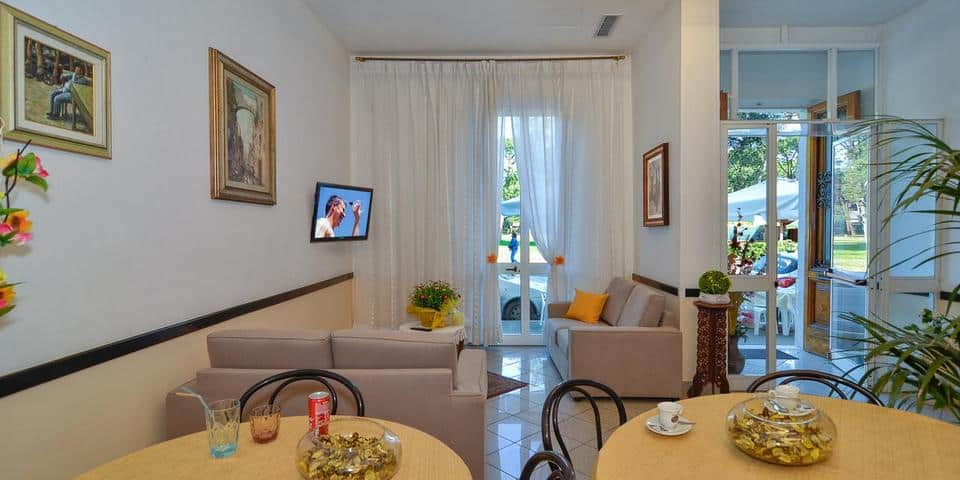 Hotel Cilene located in Viareggio. It features a shared lounge. This 2-star hotel features beautiful rooms, free WiFi and a bar. Some rooms at the property include a balcony with a garden view. Moreover, a continental breakfast is served daily.
Price for 2 people per night starts from 70 euro