Don't forget during your trip to Rome that there is a Tirrenian sea (Mare Tirreno) only about 25km from the city. Within half an hour you can get to one of the beautiful beaches by train. Mostly, there are private beaches (stabilimenti) where you have to pay for the entrance. On average the price is 10-15 euro per day. First of all, there is new word for you: "cabana", which is a canopy, under which you can put a sunbed, when the sun will become too bright.
Also, many beaches around Rome have the blue flag, which is awarded for the purity of water and the coast, the presence of at least minimal amenities, as well as an adequate work of lifeguards and conveniences for people with disabilities.
Lido di Ostia
Ostia is the closest beach to Rome where you can find many private beaches along the boardwalk. You can get there only for 1.5euro using regular city transport ticket, which is valid for 100min.
By metro: Take the Metro B to Piramide and go to the train which goes to Cristoforo Colombo. Approximately in 25min, you have to get off at Lido Centro station or the next one, which is Ostia Stella Polare.
Where to stay in Ostia:
Sperlonga beach
Sperlonga is not the closest beach to Rome, however, one of the most beautiful. It will take around two hours to get there. You can get there from Termini station by train to Fondi-Sperlonga(6.9 euro). Then, you have to take a bus to the town of Sperlonga, which costs around 1euro and it will take you to the beach within 15min.  The schedule of trains is coordinated with buses schedule: www.piazzoli.it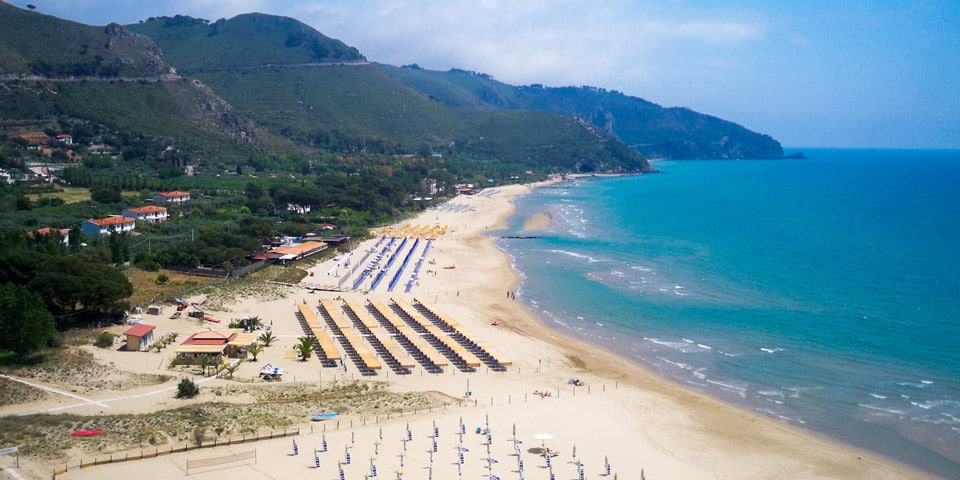 Where to stay in Sperlonga:
If you decide to go there by car, it will take around two hours or even more during the weekend. The price per day on a private beach is 13 euro. A walk along the beach will lead you to the archeological museum of Sperlonga, while on the way to the museum you will find Grotto of Tiberius and the ruins of a Roman villa.
Fregene
Fregene is located 37km from Rome and is favorite among Romans. You can get there within half an hour by a train from Termini station (2.6euro one side) to Maccares-Fregene (in the direction to Civitavecchia). Another way is to take the Metro A to the Cornelia stop (direction Battistini). Then take a bus that goes to Fregene, which passes every 10-15min. It is perfect for travelers interested not only in the sun and sea but also in nightlife and beach parties.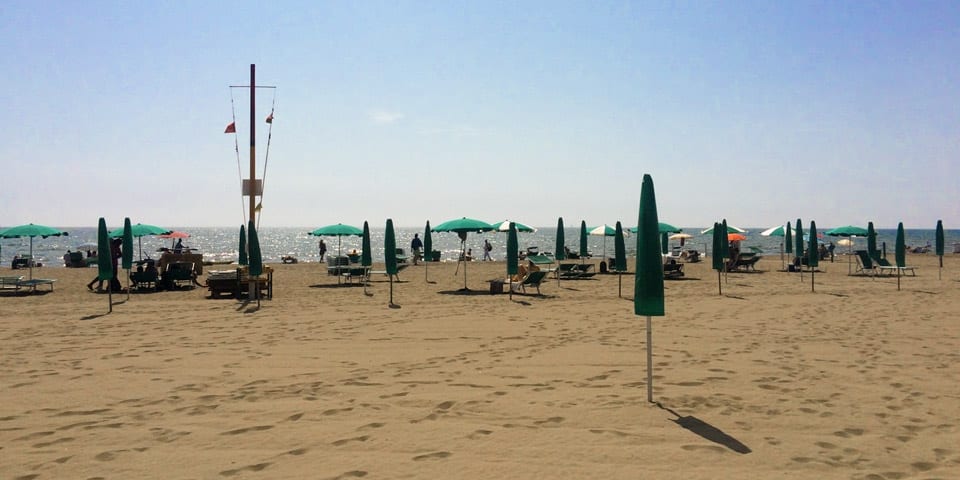 Where to stay in Fregene:
Santa Marinella
Regarding travel time, Santa Marinella is the best beach near Rome. From Termini (or any other major station as Trastevere or San Pietro) it will take only around one hour by train (4.6 euro one side). From the station, you can reach the beach within several minutes by foot. The beach attracts many tourists and locals, and you have to get there earlier if you want to stay in a small public area, where you can lay out your towel.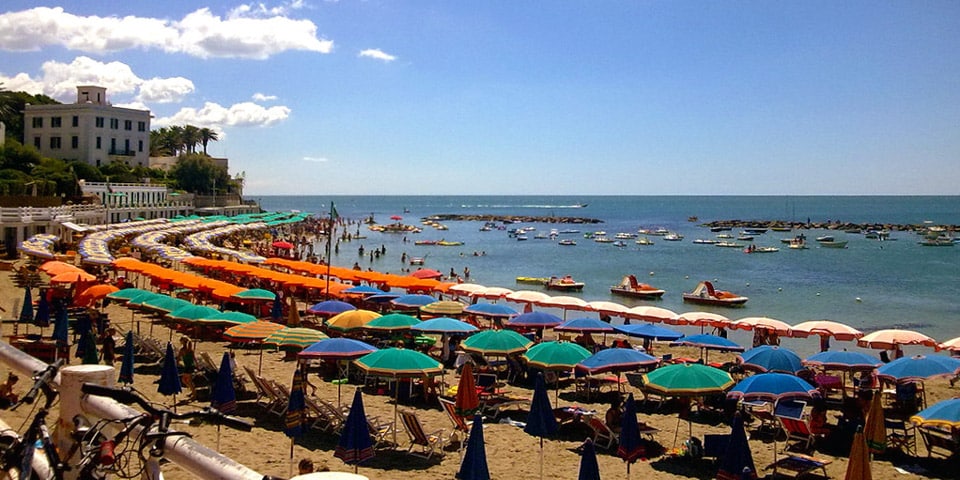 Where to stay in Santa Marinella:
Anzio
Located in the south of Rome, Anzio is famous for its beautiful water and golden sand. It will take around one hour by train from Termini to Anzio (Nettuno station). The price per one side ticket is 3.6euro. In Anzio you can also find a military museum (Museo dello Sbarco di Anzio) and archeological museum, located on the Villa Adele.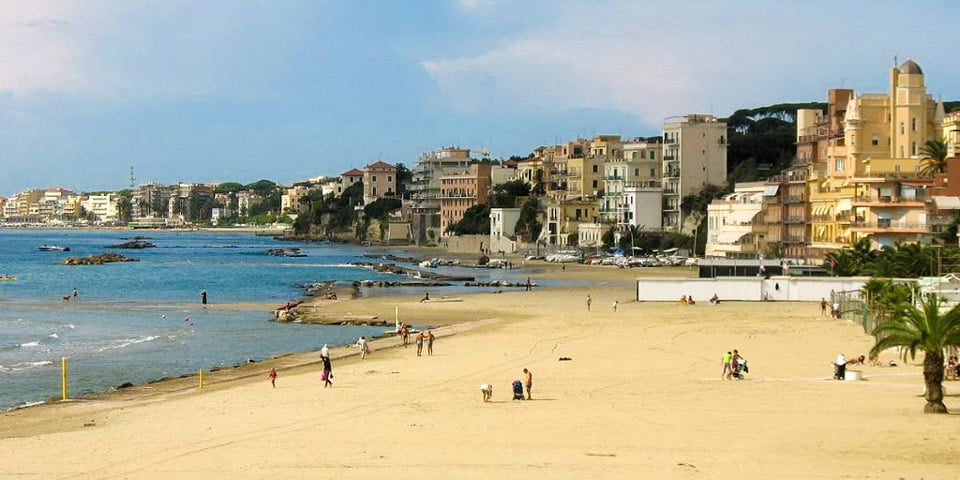 Where to stay in Anzio:
Terracina
The city of Terracina is as old as the city of Rome. Two thousand years ago it served as an essential sea-port of Roman Empire, the end of the most famous Roman road The Appian Way was in this city. Also, there is the temple of Jupiter, built in the I century BC. Terracina takes second place among all resorts around the world for the content of iodine in the air.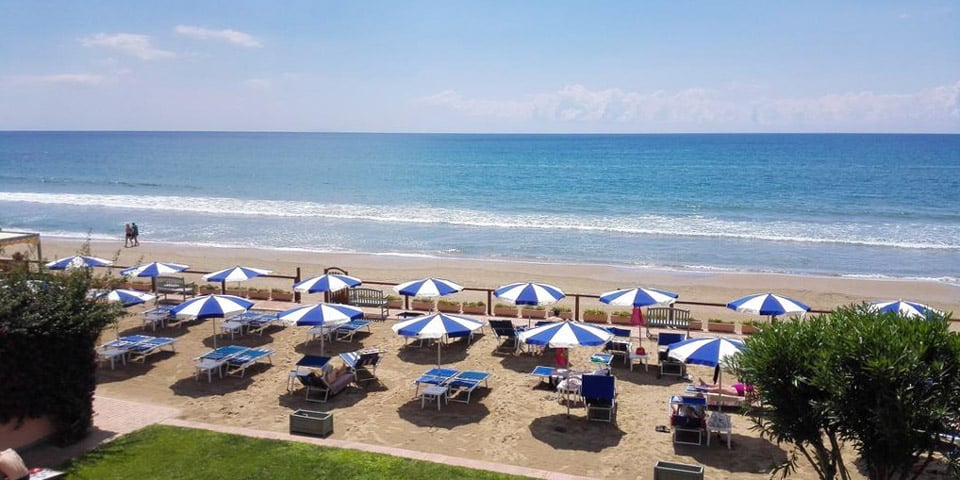 You can get there by taking a train from Termini station to Naples and get off at Monte S. Biagio. It will take around one hour, and the price per one way ticket is 6.9euro. From there, you have to take the bus for around 20min until you reach the beach. There are many both private and public beaches.
Other ways are to take a direct bus which goes from about terminal or order a transfer from Sergio on Mercedes for 115 euro on our website.
Where to stay in Terracina:
Sabaudia
Sabaudia also has a blue flag for its clean water and golden sands. However, there are not that many visitors because the train doesn't stop directly in the town. From Termini station, you have to take a train to Priverno-Fossanova (50-55min), which costs 5euro. After, you will have to take the Cotral bus (20min) and on arrival climb down the wooden stairs to the beach. However, Sabaudia's feature is that there are a lot of free sections and campings.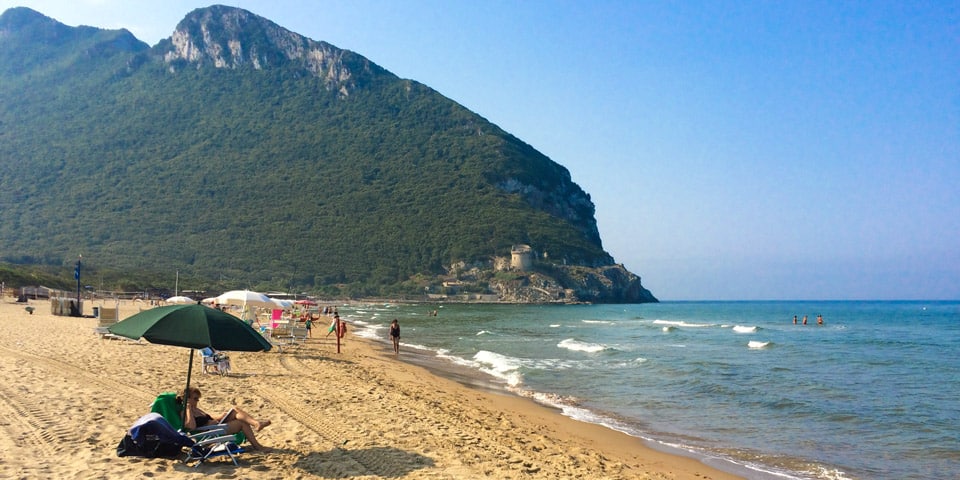 Where to stay in Sabaudia:
Isole Ponziane
The Pontine Islands is an archipelago located between Rome and Naples. You can get there by ferry that goes from the seaside cities of Anzio, Formia, and Terracina. Most of the hotels are located on two islands: Ponza and Ventotene. The ferry ride takes 50 to 90min.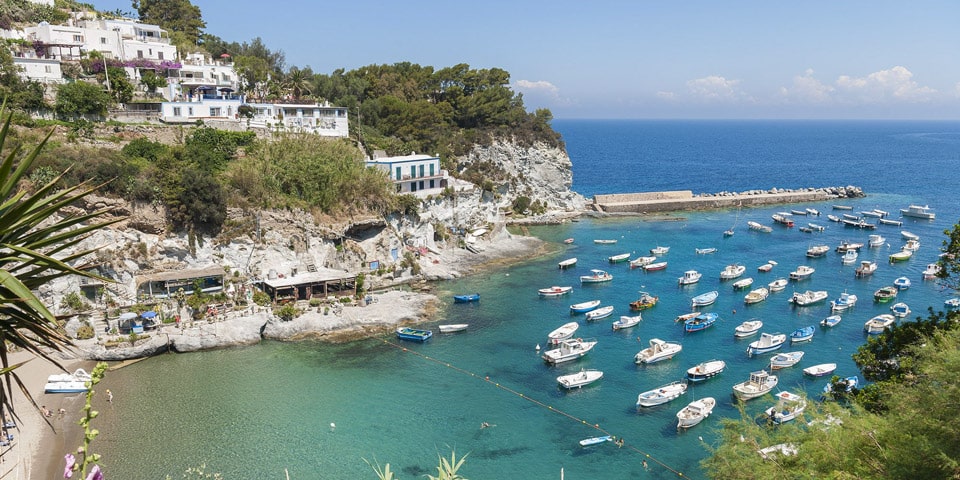 In the summer months, only residents can drive on the islands, and from autumn to spring tourists can bring their car on the ferry.
Where to stay in the Pontine Islands:
The Pontine Islands are the best choice if you have at least a couple of days for the vacation on a beach.
Bracciano Lake Beach
The trip by a regional train will cost only 3 euro (one way) to the city of Bracciano. From the station, you can go by foot to the lake within several minutes. Another option is the Cotral bus, which goes to the city of Bracciano also from Termini station.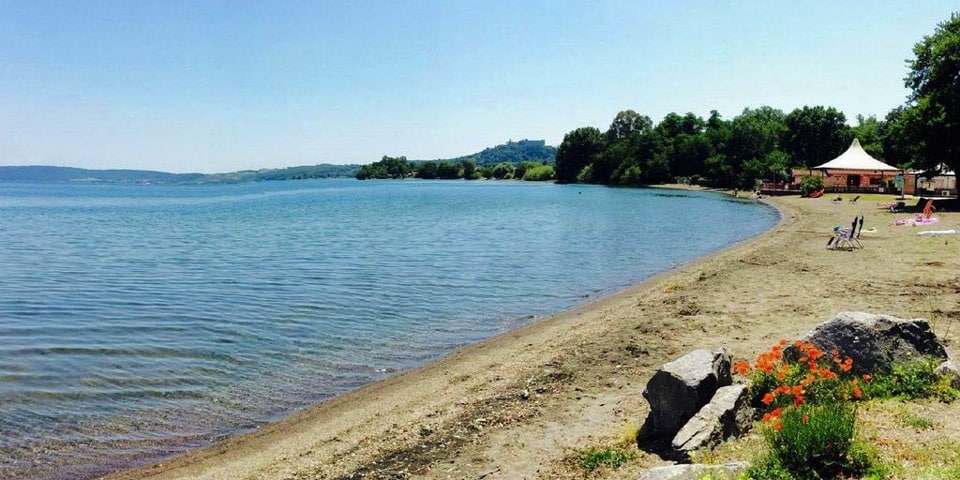 Where to stay in Bracciano:
You can also buy a ticket consisted from two segments: Rome-Bracciano, Bracciano-Viterbo (a city with hot springs). Also, in Bracciano, you will find Castello Odescalchi castle. Price per ticket to the castle is 7euro.
Martignano Lake (Lago di Martignano)
Martignano Lake is a small lake located near Bracciano. You can get there from the city by bus and then, you will have to walk around 600m on a dirt road.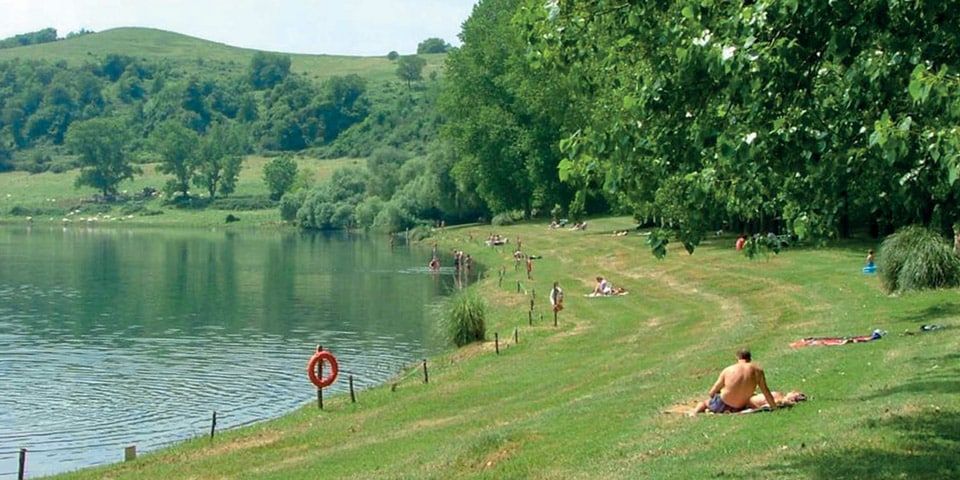 The beach is quite shady, thanks to the many tall trees. Only silent sports are allowed: sailing, horse riding, golf, while motor boats are strictly forbidden on the lake and around. There are no usual beach entertainments and noisy bars.
Where to stay near Martignano Lake:
Useful Tips
Italians usually buy a season ticket for their favorite beach, which gives them an opportunity to get the best sunbeds, right near the water. If you are planning to spend at least one week near the sea, it makes sense to buy such kind of ticket for this period.
You can purchase tickets for Italian trains on www.trenitalia.com
Italian public transportation frequently has strikes, but you can always learn about them in advance. You should better check if the strike doesn't interfere with your plans. You can also check the info on www.trenitalia.com