The Aurelian Walls (Le Mura Aureliane) in Rome were built in the third century A.D. and are about 19 kilometers long. Works begun by Emperor Aurelian during a time of insecurity throughout Italy and the empire. Fortification walls were restored several times in antiquity, but are still well-preserved. Moreover, they had 17 major gates and several smaller openings.
Emperor Aurelian
Emperor Aurelian (270-275 A.D.), after five centuries of unopposed domination, decided that the city needs a defensive wall to protect it against invaders as the barbarian tribes near the north borders of the Roman Empire.
From the first century B.C. until the third century A.D., Rome's military forces were powerful and the city didn't need a protective wall
However, there was a small number of soldiers tasked with patrolling the fortifications and the Aurelian Walls helped to protect the city until the 19th-century.
Building of the Wall
Originally, the Aurelian Walls were 19 kilometers long (12 miles) and 6-8 meters high (20 feet). The wall included a square tower about 30 meters (100 feet). Moreover, it was completed by Probus, the successor of Emperor Aurelian.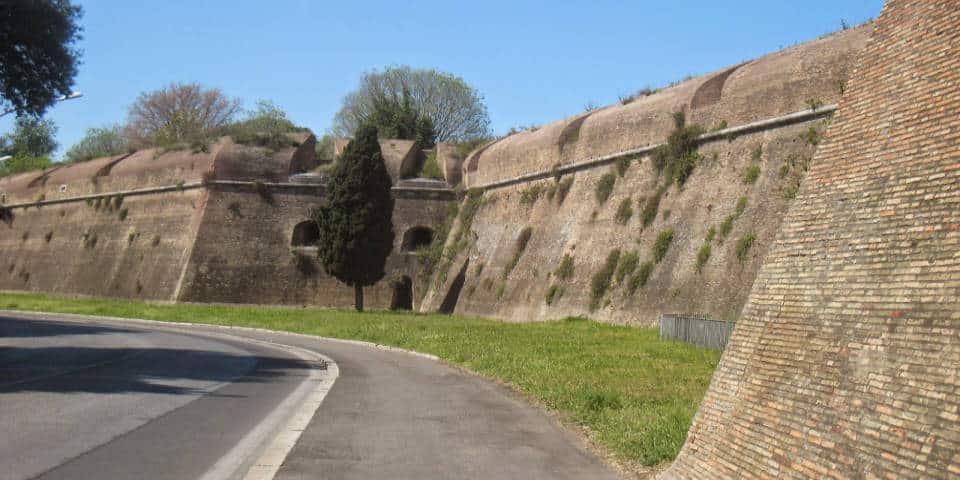 The Aurelian wall was larger and stronger than the wall of Servius Tullius and enclosed all of the Seven Hills of Rome and the Trastevere district
Structures
Several large monuments and buildings are incorporated in the structure. These buildings include Castel Sant'Angelo, Amphitheater Castrense, the Pyramid of Cestius, and a section of the Aqua Claudia aqueduct.
A restoration of the wall by Arcadius and Honorius in 403 is attested by the inscriptions on the Portae Portuensis, Praenestina, and Tiburtina. Moreover, repairs by Theodoric and by Cassiodorus are attested by brick stamps.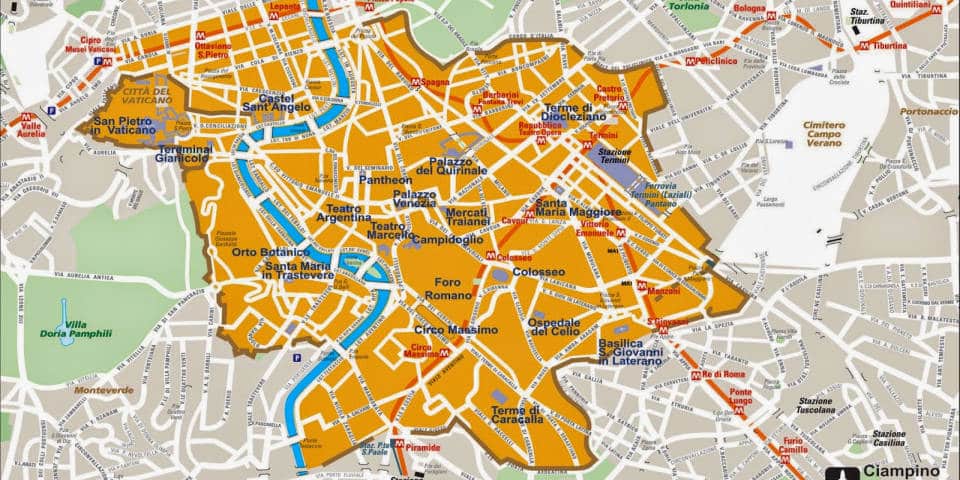 The Wall Today
Nowadays, the Aurelian wall is the largest ancient monument in Rome. Also, walls are still used as a demarcation of the historic center.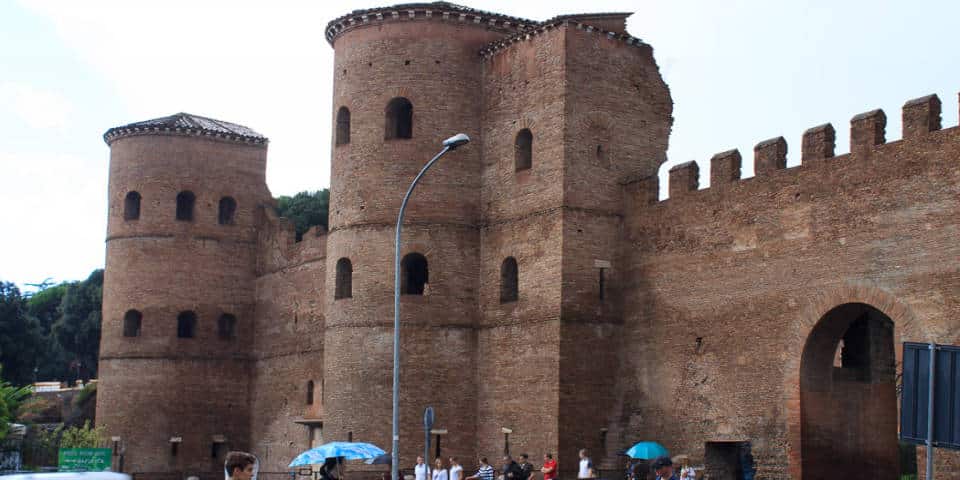 About two-thirds of the Aurelian Wall are well-preserved even today
There is the Museo delle Mura near the San Sebastian Gate, where you can learn more about the history of the wall. Some of the most monumental gates are the Porta Maggiore and Porta Asinaria. Unfortunately, Rome's walls are not walkable because of their structure and security reasons. However, it is possible to follow the main set of walls along their original perimeter.
You can check if the address of your hotel is inside the Aurelian walls
Today, Rome's guests are familiar with the Aurelian Wall boundaries because it is used by taxi drivers as a perimeter for different fare levels. You can read more about the taxi fares here. Also, you can use our taxi calculator.
It is worth to say that the Aurelian Wall is one of the most significant, largest and ancient monuments of the Eternal City. Nowadays, the central part of the city is measured by this wall and you can see it from several parts of Rome.