The overall cost of living in Rome for 2 people per month starts from 1500 euro. Rome is not cheap city to live in, but it is less expensive than many other European cities. Moreover, there are still many places that do not accept credit cards and Italy is a country where you always need to have cash. However, the Eternal City is one of the most touristic cities in the world and all tourist spots accept credit cards.
Here you can read about the average cost of living in Rome:
What to Expect
The cost of living in Rome is equivalent to any big international city, but still cheaper than cities like Tokyo, Paris or New York. Be ready that some things in Italy are more expensive than in the United States, for instance, energy costs, heating, fuel and electricity. On the other hand, food is much cheaper and healthier than in any other country since Italians pay a lot of attention to the freshness of products.
Food Cost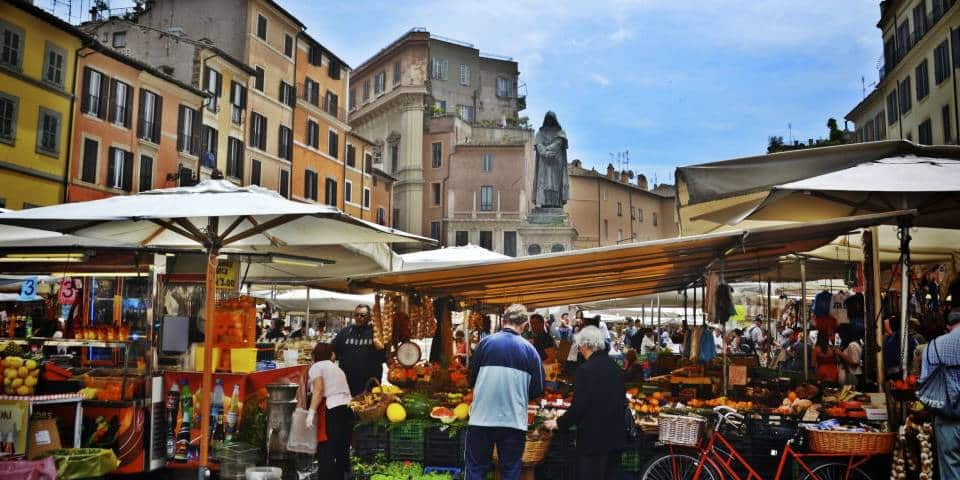 The average cost of spending on grocery per month for 1 person is 250-300 euro, considering that a person buys a rich variety of products and personal items. Moreover, going out to the restaurant for lunch or dinner will cost you from 10 to 30 euro.
Basic lunchtime menu (including a drink) in the business district: 12-16 euro
500 gr (1 lb.) of chicken breast: about 5 euro
Beef (1kg): 9-20 euro
1 liter (1 qt.) of whole fat milk: 1-1.50 euro
12 eggs, large: 3.80-4.50 euro
1 kg (2 lb.) of tomatoes: 1.99-3 euro
500 gr (16 oz.) of local cheese: 7-110 euro
1 kg (2 lb.) of potatoes: 1-1.50 euro
Cappuccino: 1.2o euro
Coke/Pepsi (0.33 liter bottle): 0.70-1 euro (more expensive in bars and restaurents)
Water (0.33 liter bottle): 20-40 cents (more expensive in bars and restaurents)
1 bottle of red table wine, good quality: 5-15 euro
White bread for 2 people for 1 day: 0.80-1.20 euro
Rice (white), (1kg): 1.50-2.80 euro
Apples (1kg): 1-2.50 euro
Banana (1kg): 1-2 euro
Oranges (1kg): 1.50-2.70 euro
Domestic Beer (0.5 liter bottle): 80 cents-1.50 euro
Imported Beer (0.33 liter bottle): 1-2.50 euro
One pack of cigarettes: from 4 euro
If you want to live in Italy, just do it like Italians do!
Housing
Undoubtedly, the greatest expense in Rome will be rent. If you want to find a studio or a small one-bedroom apartment, be ready to pay 900-1100 euro per month. Moreover, there is a separate fee which goes to the agency, 10-13% from the whole amount you pay for the apartment (e.g. 10 months x 1000 euro = 10.000 euro + 1000-1300 euro that go to the agency). Of course, you can try to find an apartment without the help of agencies, but it is better to know Italian in this case and be careful for not to be cheated.
Rent Per Month
1 bedroom apartment in city centre of Rome: 700-1350 euro
1 bedroom apartment outside of city centre: 500-850 euro
3 bedrooms apartment in city centre: 1.400-2500 euro
3 bedrooms apartment outside of centre: 900-1500 euro
Utilities
Utilities per 1 month (heating, electricity, gas, cooling, water, garbage) for 1 person in 45 m2 apartment: 60-120 euro
Utilities per 1 month (heating, electricity, gas, cooling, water, garbage) for 1 person in 85 m2 apartment: 80-220 euro
1 minute of prepaid mobile tariff local (without discounts and plans): 0.03-0.30 euro
Internet 60 Mbps and more: 25-40 euro per month
Buy Apartment Price
Price per square meter to buy apartment in Rome city centre: 4500-10.000 euro
Price per square meter to buy apartment outside Rome city centre: 2000-4500 euro
Housekeeping
Laundry detergent: from 1.19 euro (15-20 washings)
Hourly rate for cleaning: from 8 euro
40″ flat screen TV: from 300 euro
Microwave 800/900 Watt: from 100 euro
Transportation
It is worth to mention that having a car in Rome is inconvenient and expensive. There are different rules, roads are full of traffic and if you are not a resident, you can't drive to the historical centre of Rome.
Gasoline (1 liter): 1.45-1.70 euro
Toyota Corolla 1.6l 97kW Comfort (Or Equivalent New Car): 19.500-28.500 euro
Volkswagen Golf 1.4 90 KW Trendline (Or Equivalent New Car): 19.000-23.000 euro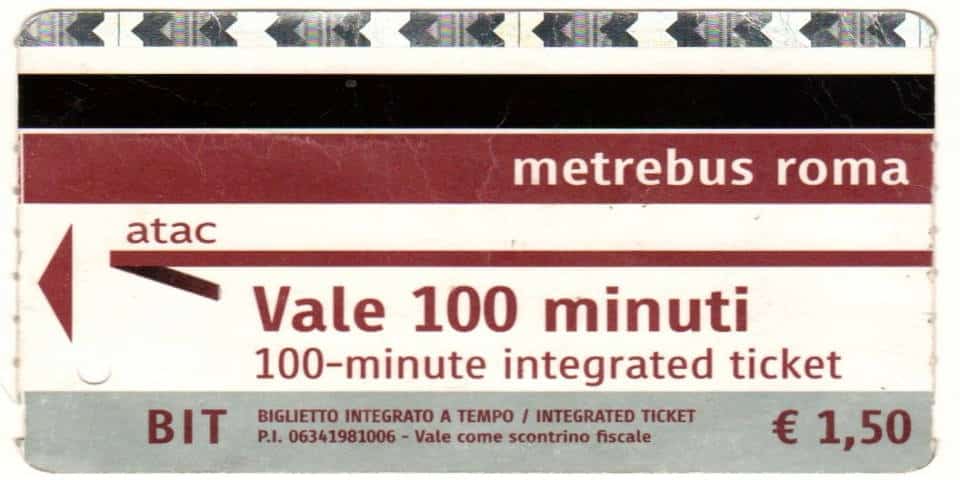 Talking about public transportation, it is local feature which is easily described as chaos. Be ready that a bus, tram or train can be late. Be ready that it will not come at all. Be ready that most of the times there are no ticket controllers and many people do not buy tickets. But still, public transportation option exists and it is usable:
One-way ticket: 1.50 euro
Monthly pass: 35 euro
Taxi start (normal tariff): 3-5 euro
Taxi 1km (normal tariff): 1.10-1.50 euro
Taxi 1 hour of waiting (normal tariff): 20-50 euro
Entertainment
Rome is full of entertainment, sports and leisure options.
Dinner for two in neighborhood pub/restaurant: 40 euro
Two tickets to the movie: 16 euro
Dinner for two at an Italian restaurant in the expat area with appetisers, main course, wine and dessert: 55-70 euro
1 cocktail drink in a night club: 10-15 euro
1 beer in pub (500 ml): 5-7 euro
Fitness Club monthly fee: 40-70 euro
Tennis court rent (1 hour on weekend): 10-25 euro
Entrance to spa (full day) : from 30 euro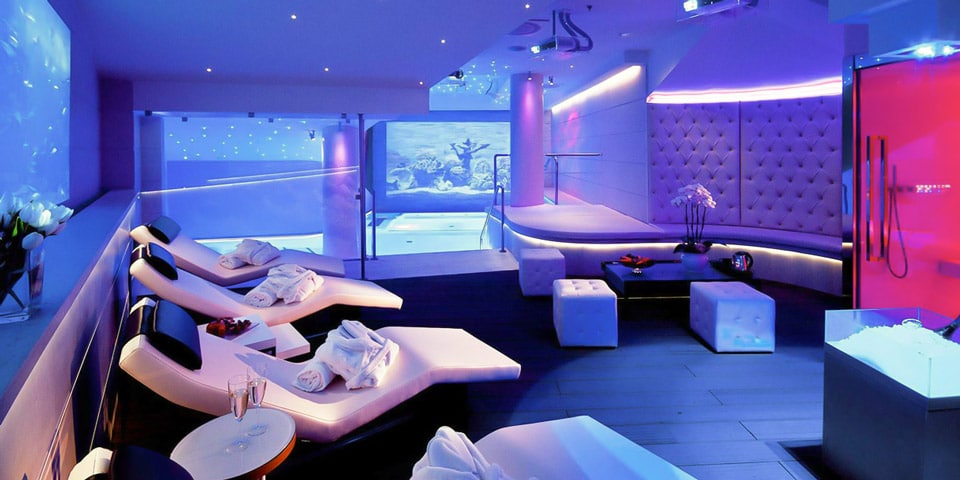 Personal Expenses
Prices for personal expenses are pretty similar to any other european city. You can find international and local brands in Rome with a rich variety of products:
Cold medicine for 6 days (Tylenol, Frenadol, Coldrex or equivalent): 7 euro
1 pack of antibiotics: 10 euro
Short visit to private doctor: 70-150 euro
Standard men's haircut in expat area of Rome: 18 euro
Clothing
Rome is also famous for its shopping streets, malls, and outlet.
1 pair of jeans (zara, bershka, tezenis): from 20 euro
1 summer dress: from 15 euro
1 pair of Nike or Adidas shoes: 40-200 euro
1 pair of men leather business shoes: 80-150 euro
Salaries and Financing
Average salary per month (after tax): 1.386.85 euro
Mortgage interest rate in percentages per year, for 20 years fixed-rate: 1.75-3 euro
Childcare
Preschool (kindergarden), gull day, private, per month for 1 child: 360-700 euro
International Primary School per year: 6.500-18.000 euro
Overall, Rome is not the cheapest city for living, but not as expensive as London or Paris. Be ready for the best food experience in your life, heavy traffics and interesting life with locals.