Discover an insider guide to the best shopping streets in Rome. You can choose among shopping areas with famous local and international brands, luxury fashion houses, flea markets, or vintage shops with unique souvenirs and accessories.
Here's the list of the best shopping streets in Rome:
Via del Corso
Via del Corso is the most famous shopping street in Rome located right near the Piazza Venezia. Every day, there are thousands of tourists exploring a wide variety of boutiques with local and international brands. The street is long and at the end of it is ancient Piazza del Popolo with Villa Borghese behind the square. Undoubtedly, it is easy to spend the whole day on Via del Corso, especially during sales seasons. Popular brands as Zara, H&M, and Bershka located there. Moreover, there are bars, restaurants, and gelaterias located on the street.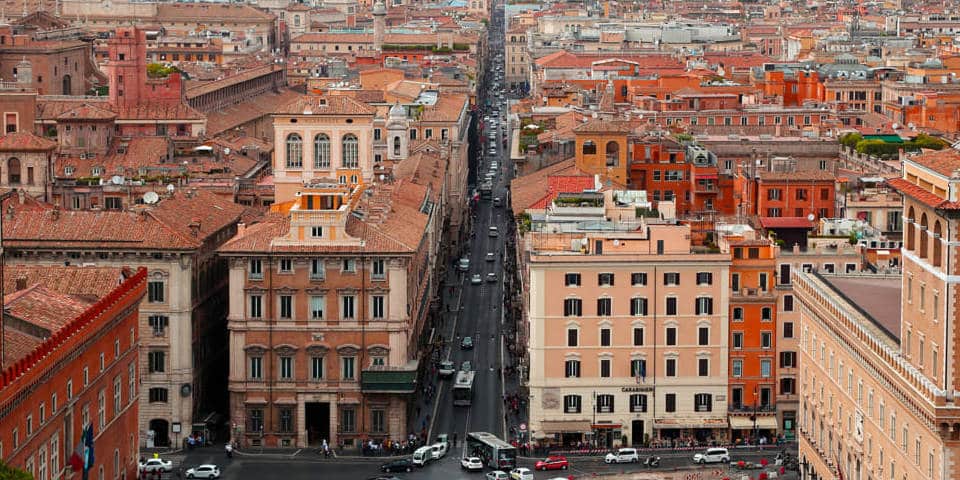 Via dei Condotti
Via dei Condotti is famous for its luxury fashion brands. There are the most prestigious international and Italian fashion houses such as Prada, Dior, Dolce & Gabbana, Gucci and other. The street located near the Spanish Steps and is a perfect choice if you are interested in new season collections of the most popular brands or luxury gifts.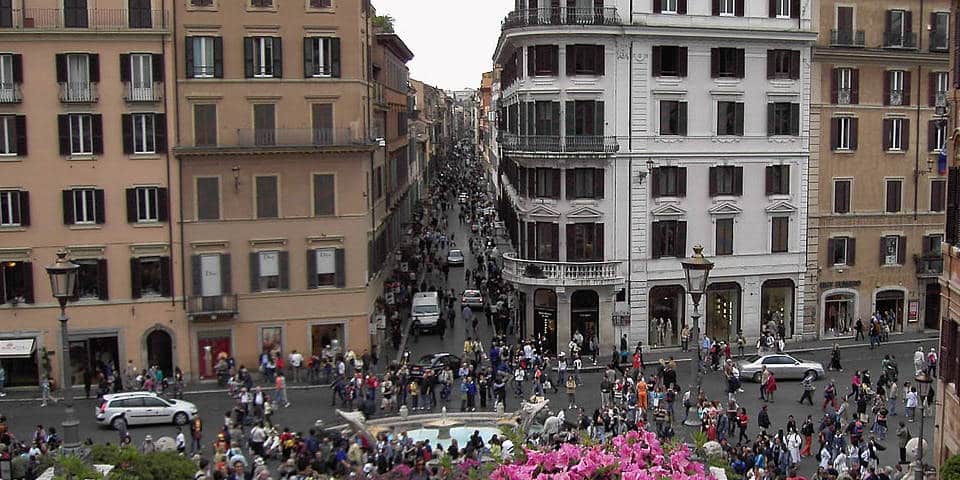 Via Vittorio Veneto
Via Vittorio Veneto is famous for bars, hotels, and shops. There are many fashion and authentic Italian boutiques, which offer a wide selection of stylish clothes, souvenirs, and accessories. Moreover, it is a great spot where to buy handmade clothing.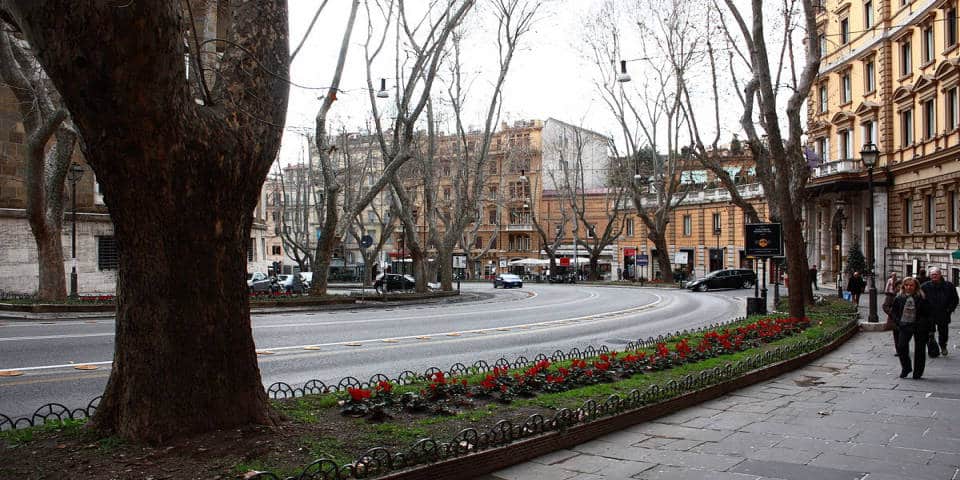 Via del Boschetto
Via del Boschetto in the Monti area offers many local boutiques with handmade items. The Rione Monti is known for its artisan and ateliers where you can buy handcrafted accessories, jewelries, and vintage clothing.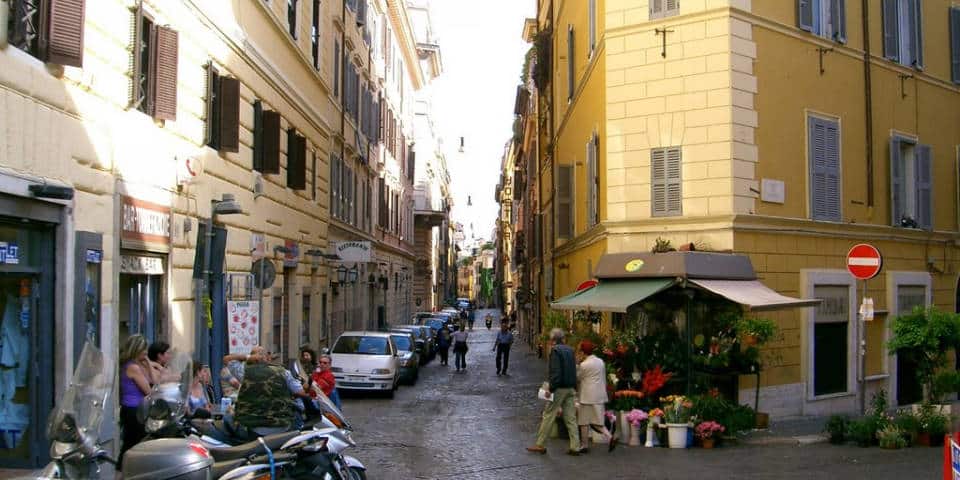 Eliodoro store has an excellent choice of handcrafted jewelries
Via Borgognona
Via Borgognona located parallel to the famous Via dei Condotti. It makes sense to visit this street if you are looking for Italian famous brands like Emilio Pucci or Moschino. The area is popular among tourists and boutiques provide a wide selection of clothes according to the latest fashion trends.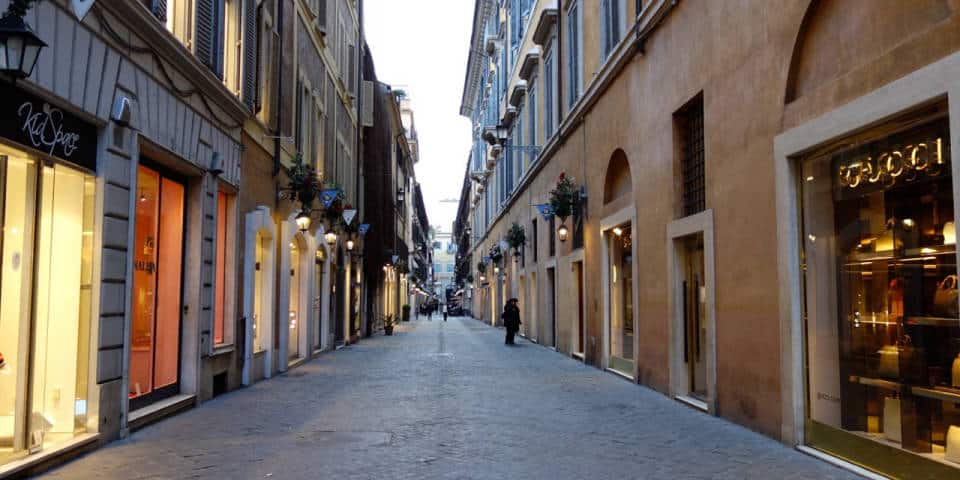 Via del Governo Vecchio
Via del Governo is famous for its shops with vintage items. There are bookshops, accessories and leather clothing boutiques. It is an unforgettable experience and you will have a chance to buy unique souvenirs of handmade items for generous prices.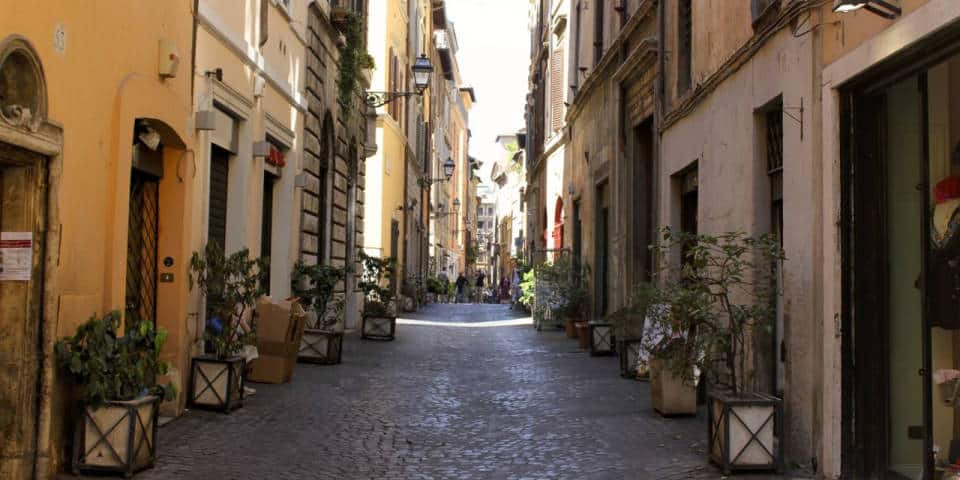 Via Cola di Rienzo
Via Cola di Rienzo in the Prati neighborhood near the Vatican City has a similar assortment of boutiques as on Via del Corso. The street is beautiful and spacious. Its feature is that there are several times less tourists than on shopping streets near the Spanish Steps and Piazza Venezia. You will find boutiques as MaxMara, LiuJo, Tezenis, Stefanel and many other on Via Cola di Rienzo.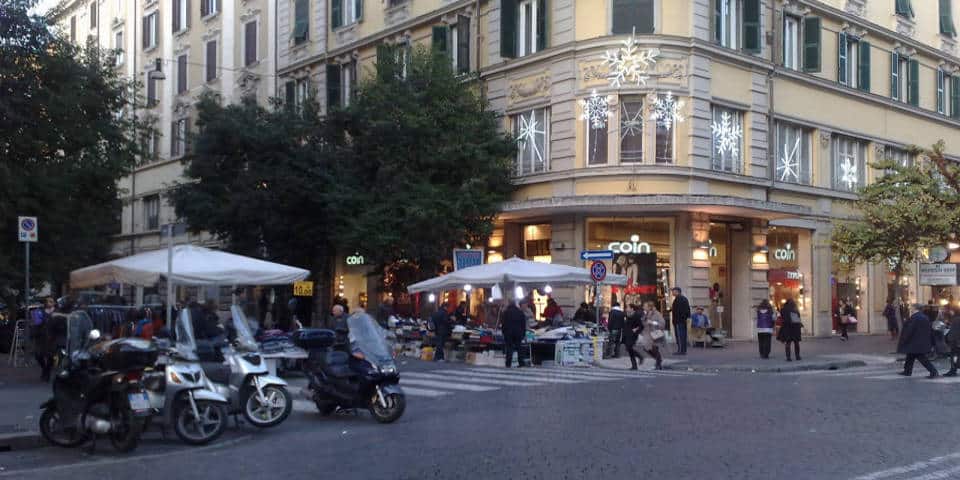 Famous COIN shopping center with the best fashion, beauty, and homeware brands located on Via Cola di Rienzo
Flea Markets
There are several outdoor markets, flea markets, and spots where to buy antiques in the Eternal City.
Porta Portese
Porta Portese works every Sunday from 7 am until 1 pm and is the most important and huge flea market of Rome. You can find everything there: antique housewares, jewelry, posters, furniture, secondhand clothing, stickers, and many other things. The flea market located at the south end of the Trastevere district.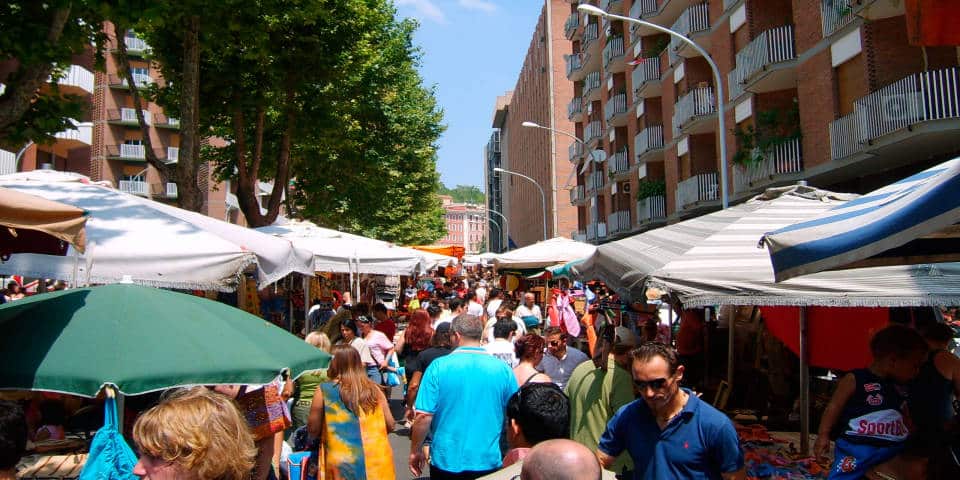 Flea Market on Via Sannio
The flea market located right near the Basilica of San Giovanni in Laterano. There are clothing, accessories, and vintage items. It works in the mornings from Monday to Saturday.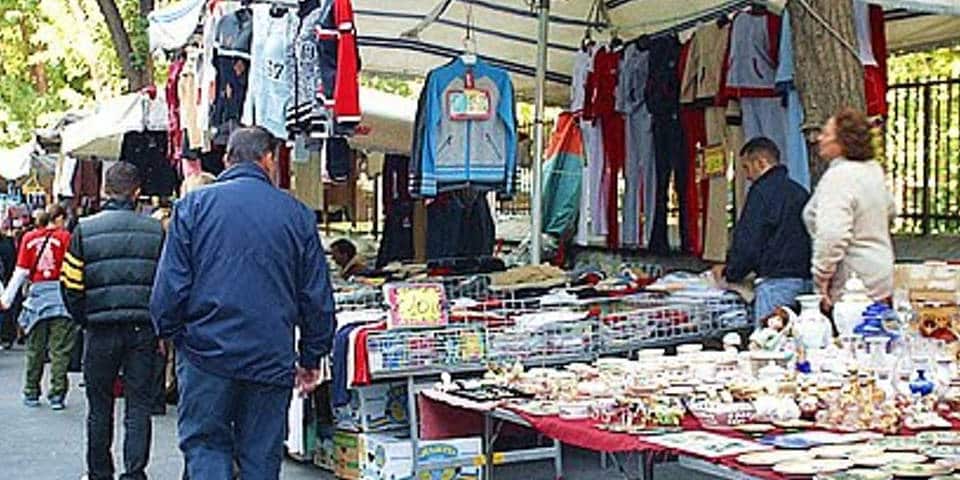 Antique Sellers
There are several streets in Rome where you can find antique items.
Via del Babuino
Via del Babuino located near the Spanish Steps and offers stores with antique furniture, accessories, and paintings.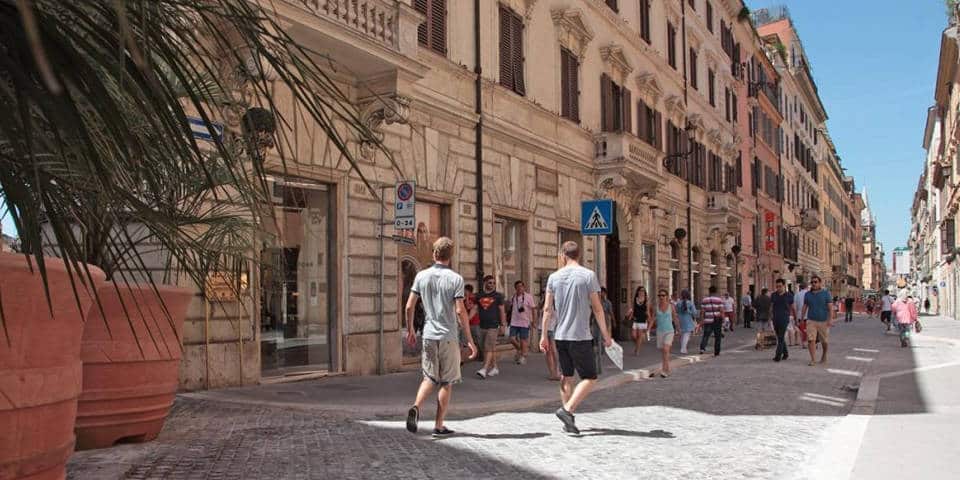 Sales Seasons
Sales (Italian: saldi) are held twice a year: in winter and in summer. The exact date of sales always depends on the region. All the shops begin sales at the same day.
Summer sales in Rome: from the first Saturday of July until the end of August
Winter sales in Rome: from the first Saturday in January until almost the end of February
The capital of the most fashionable country in the world offers many shopping streets with a great variety of stores. The choice of the area depends on your preferences. Undoubtedly, you will stay satisfied from the shopping in Rome.