Rome's trams are convenient way to reach most points of the city and they are usually cleaner than the public buses. The tram network has six small lines. You can use this transport for free if you have Roma Pass or, otherwise, buy a ticket, which is interchangeable with the Metro and bus ones.
What You Need to Know
It is worth to mention that among other kinds of public transportation, trams are quieter and less polluting. Moreover, they are more comfortable than buses, for instance.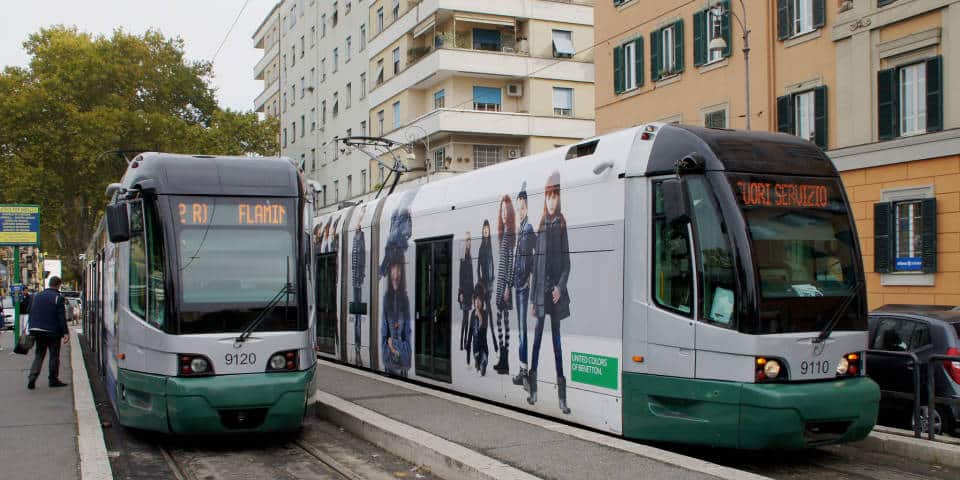 Tram lines are fixed and it is easy to get from point to point using this kind of public transport
Tram lines and map
The official website of ATAC is here  and trams map is here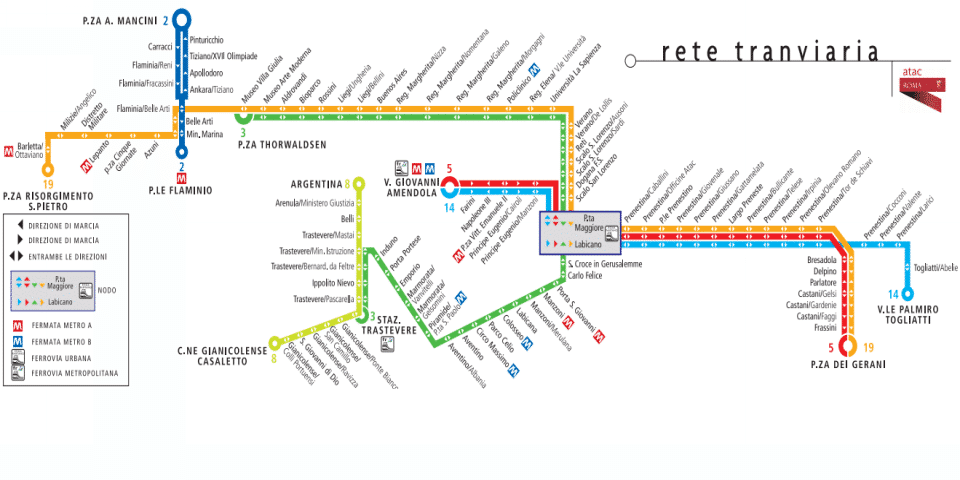 The tram network in Rome has six lines:
Line 2: Piazza Mancini – Piazzale Flaminio.
Line 3: Piazza Thorwaldsen – Trastevere.
Line 5: Giovanni Amendola – Piazza dei Gerani.
Line 8: Torre Argentina – Trastevere.
Line 14: Giovanni Amendola – Palmiro Togliatti.
Line 19: Piazza Risorgimento – Piazza dei Gerani.
Trams 3 and 8 are the most popular among tourists because they reach many important sites and famous Trastevere area, where you can find plenty of restaurants with local and international cuisine for cheaper prices than in the historical center.
Useful Information
Tickets
Tram tickets are interchangeable with bus and metro tickets. You can purchase one at machines at all metro, bus or train stations. There, you will find self-service machines with different options for tickets: single ride, 24 hour-tickets, 3-day or 7-day passes.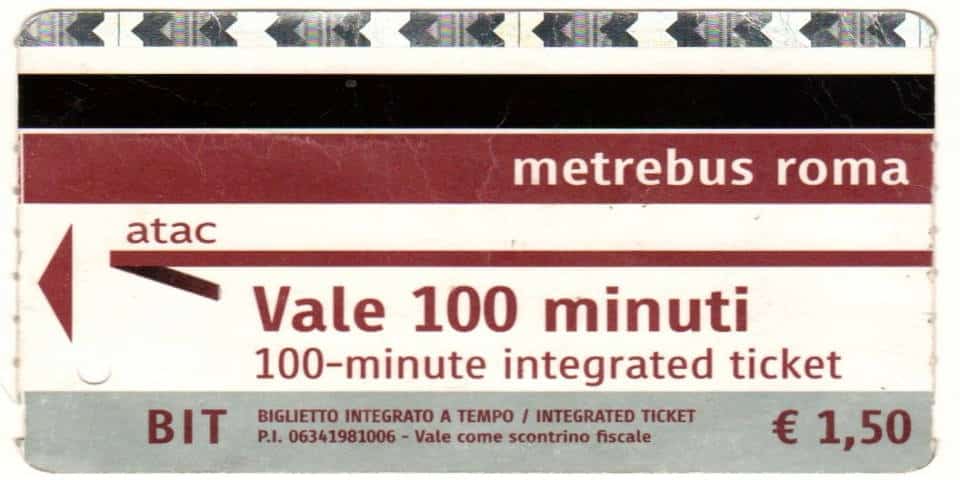 Prices
The price for standard ticket is 1.50 euro and it is valid for 100 minutes for bus, metro and tram.
A 24 hour ticket is available for 7 euro
A 48 hour ticket is available for 12.50 euro
A 72 hour ticket is available for 18 euro
A one week ticket is available for 24 euro
Those under 10 ride free
Roma Pass holders have unlimited use of the public transport while their pass is valid
Remember to validate your ticket on any tram you use at the validation machine, otherwise you will be fined for 50 euro! Moreover, as with public buses, Rome tram system is frequently not checked and many locals and tourists don't buy tickets. However, be careful because ATAC worker can catch you and again, you will be fined.
Opening Times
Rome tram system has a fixed schedule from 5.30 am until midnight every day. At night, all trams are replaced with night buses.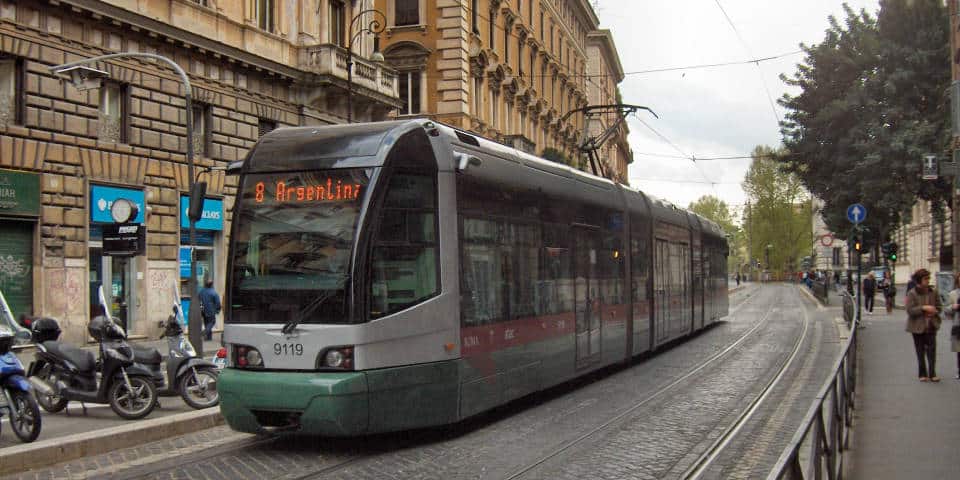 Personally, I prefer to use trams. This is truly the most convenient and frequent kind of public transport. Moreover, trams are cleaner and you have a higher chance to get a seat there, rather than in one of the buses that run in the historical center or during the traffic time.