No one is protected from emergency cases while travelling, but there are many ways to receive free medical care during your visit to Rome. Despite the fact that most places in the Eternal City close early, there are many 24/7 pharmacies and points of first aid with high quality service and free of charge.
Points of Free Treatment of Tourists
It is important to know that ambulance in Rome arrives only for serious cases. So if you feel that you need a doctor, think about going to the hospital by foot or get a taxi, which will be a way faster than to wait for a doctor. There are two official points of free medical assistance for tourists in Rome:
Presidio Territoriale di Prossimità «Nuovo Regina Margherita»
Via Emilio Morosini, 30 (Trastevere) — Roma
Poliambulatorio «Canova»
Via Antonio Canova, 19 (Piazza di Spagna) — Roma
They are opened 24/7
After 7 pm you can visit the Hospital Fabtebrenefatelli on the island of Tiberina (Isola Tiberina). To the left of the main entrance is a night medical point and usually there are not that many people in queue. Moreover, for women, especially for future mothers, there is an excellent and high quality emergency gynecological help in Rome. Undoubtedly, if you are pregnant and plan a visit to Rome, you should learn the address of the hospital by heart.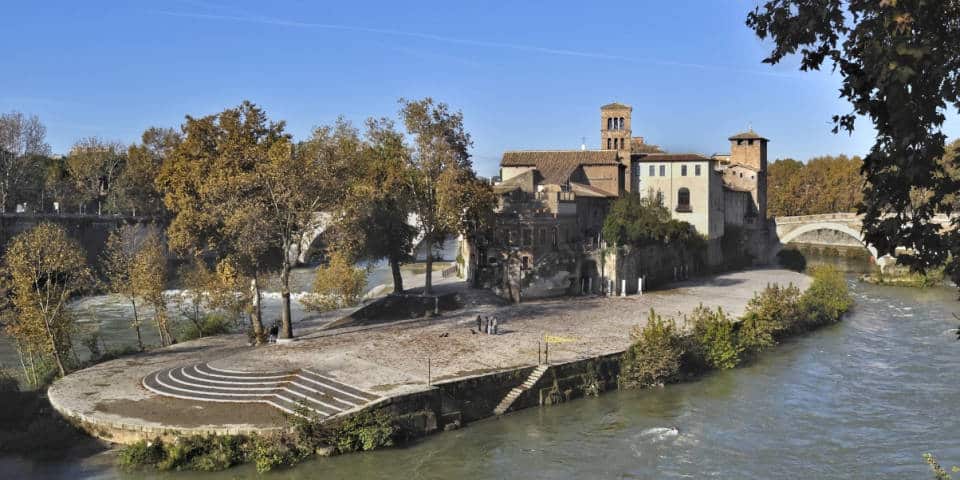 Pediatric Care
For pediatric care you have to visit Ospedale Pediatrico Bambino Gesu on Piazza di Sant'Onofrio, 4, 00165, Roma. It works 24 hours a day and free of charge. Moreover, there is a high quality service offered. Unfortunately, sometimes there are long queues.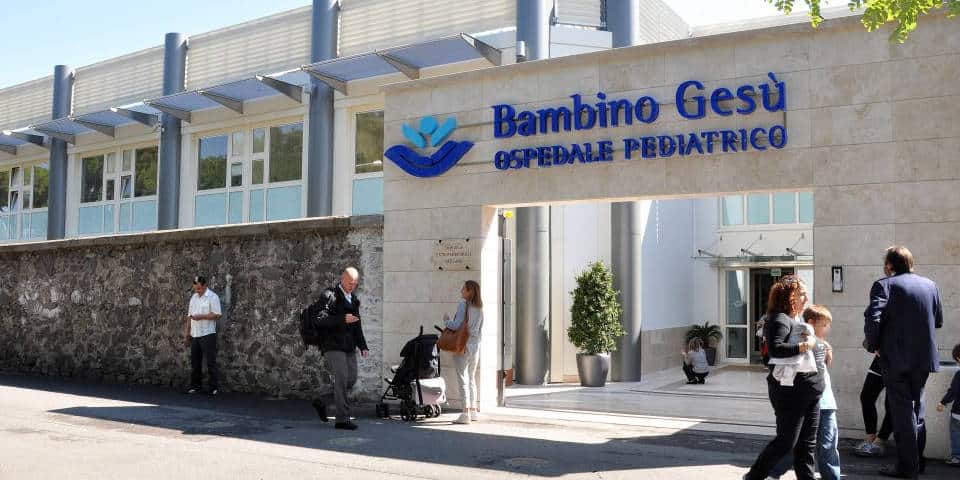 Do not minimize symptoms because your wait in the queue depends on it. There is an x-ray, ultrasound and all medical procedures are free of charge
Paid Doctors
If you decided that you urgently need a doctor and ready to spend big amounts of money, then here's the list of paid hospitals in Rome, where doctors speak English:
Doctors in Italy
Via Frattina 48
Tel: +39-06 6790695
House call doctors
Roma Medica
Tel.: + 39-06 6790695
Aventino Medical Group
Via Sant'Alberto Magno, 5,
Tel. : +39-06 578 0738
Prices for Services of Doctors
Estimated prices for the services of doctors
Prescription 50 euro
Hospital 80 euro
Therapist 100 euro
Specialist 150 euro
Visit of the specialist to the hotel: 200 euro
Uzi from 80 to 200 euro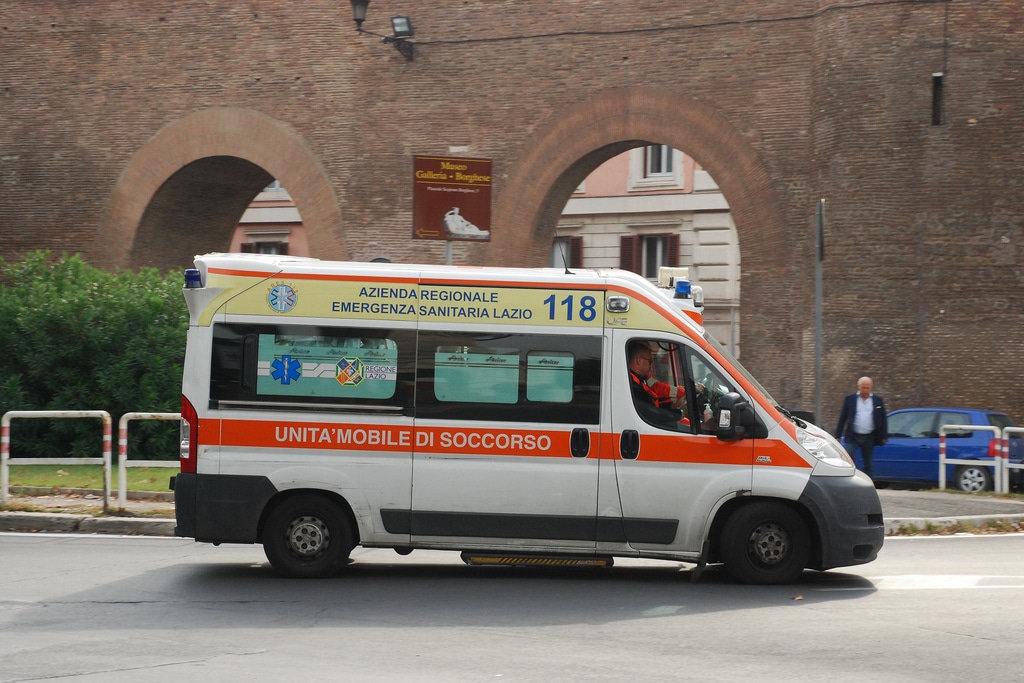 Addresses of Pharmacies
Undoubtedly, most tourists try to get all main medications from their home countries for emergency cases while travelling, but if something went wrong in Italy, you have to go to the pharmacy (Farmacia). Since most places in Rome close early at about 7.30 pm, there are on-duty pharmacies. Usually, at the door of each closed medical point hangs a list of other pharmacies nearby that have longer working hours.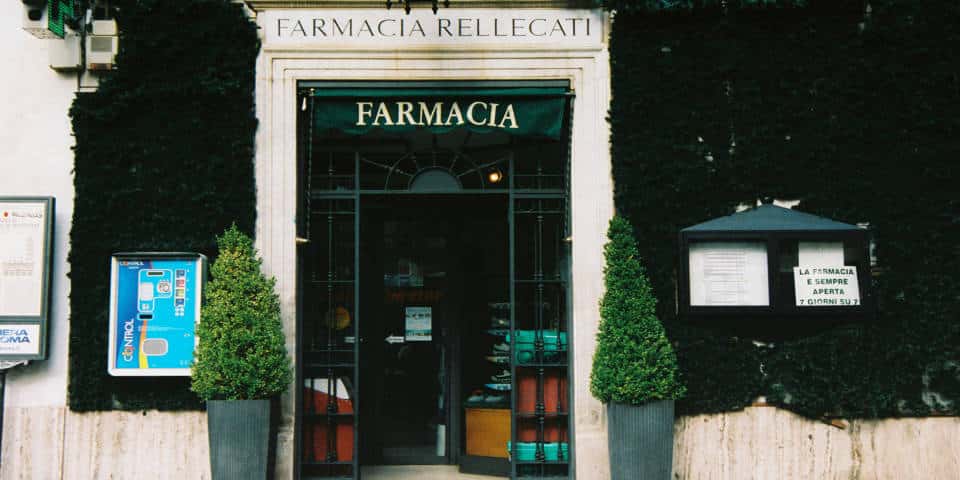 The list of 24/7 pharmacies
These pharmacies located in the area of the historical center.
Farmacia Piram
Via Nazionale, 228
+39 06 488 4437
Farmacia Trastevere
Viale di Trastevere, 80
+39 06 581 0259
Farmacia Igea San Gallicano
Via di S. Gallicano, 23
+39 06 589 5764
Farmacia Senato Criserà Guglielmo
Corso del Rinascimento, 50
+39 06 6880 3760
Working hours: 07:30–00:30
Analogues of Medicines
General pain relief– "Aspirin," "Ibuprofen," "Bayer"
Headache relief– "Excedrin" → Mal di testa sollievo) – Oki (solvent) **this is known by many Italians to be the 'hangover' cure
Non-aspirin pain relief– "Advil" → Paracetamol
Children's pain & fever relief→ Supposte, Dicodral (vomiting, diarrhea) Tachipirina per bambini
Children's cough & cold → Greentus(cough syrup)
Cough & sore throat relief– "Halls," "Robitussin" → Bisolvon (cough), Benegol(lozenges), Tantum Verde (spray)
Ear ache relief– "Q tips," (ear drops) → Gocce per mal d'orecchi 
Eye care– (drops) → Soluzione per gli occhi – Bausch & Lomb Ophtaxia
Contact lens saline solution– "Re-nu" → Liquido per lenti a contatto– Pemag, Regard
Adult cold remedies– "Mucinex," "Zicam," "Sudafed" → Actifed
Lip care & cold-sore relief– "Chapstick," "Blistex" → Burrocacao per le labbra, ErpeteZovirax
Nasal spray for congested nose→ Spray nasale, Nasodren
Allergy & Sinus– "Zyrtec," "Benadryl," "Allegra" → Fexofenadine, Telfast, Cetirizine
Acid reflux & Heartburn– "Zantac," "Alka Seltzer"  → Bruciore di stomaco) – Gaviscon, Citrosodine
Digestive-health, vomiting & nausea→ Imodium (diarrhea), Plasil (vomiting) normix
Blister care & lesions→ Bolla e lesioni sollevi– Compeed
Feminine care → Tampons– Assorbenti interni "Tampax" Sanitary Napkins– Assorbenti
Menstrual pain→ Moment Act (more for back pains), Momendol (menstrual cramps)
Urinary tract infection– Cranberry herbal pills → Infezione del tratto urinario– Pillole dei mirtilli rossi 
Baby diapers→ Pannolini per neonati (newborns) Pampers
Sleep & snoring aids– "Melatonin," "Tylenol PM (difficult to attain without prescription)" → Sonnifero – Melatoninarussare sollievo – Snoreeze
First Aid: band-aids(plasters), neosporin (cortisone), hand sanitizer → Cerotti (chair-ot-ee), Cortisone (court-ez-oh-nay), Disinfettante per le mani
Condoms– Preservativi (prez-air-vat-ee-vee)
I hope these recommendations will help you during your visit to the Eternal City! Get well and come to our tours 🙂