Rome has many vegetarian and vegan restaurants with raw food, buffets, and à la carte menu. The main feature of suck kind of places is in the high-quality natural, gluten-free and organic ingredients and a variety of dishes made especially for vegetables lovers.
Here's the list of the best restaurants for vegetarians and vegans:
Mater Terrae
Mater Terrae is one of the most beautiful vegetarian/vegan restaurants in Rome. It is located on the rooftop of the Raphael Hotel and offers amazing views of the Eternal City. The plates are organic without eggs, gluten, sugar, and there is a wide selection of dishes with an excellent taste.
Address: Raphael Hotel, Largo Febo, 2 (Piazza Navona)
Working hours: 7 pm to 10.15 pm
Tel. (+39) 06682831
Website: www.raphaelhotel.com
Ciao Checca
Ciao Checca offers home-style dishes based on organic and natural ingredients. The place is kind of slow street food and you can eat both inside or take away. There are vegetarian, gluten-free, vegan, and meat dishes. Undoubtedly, this place would be a great choice for everybody.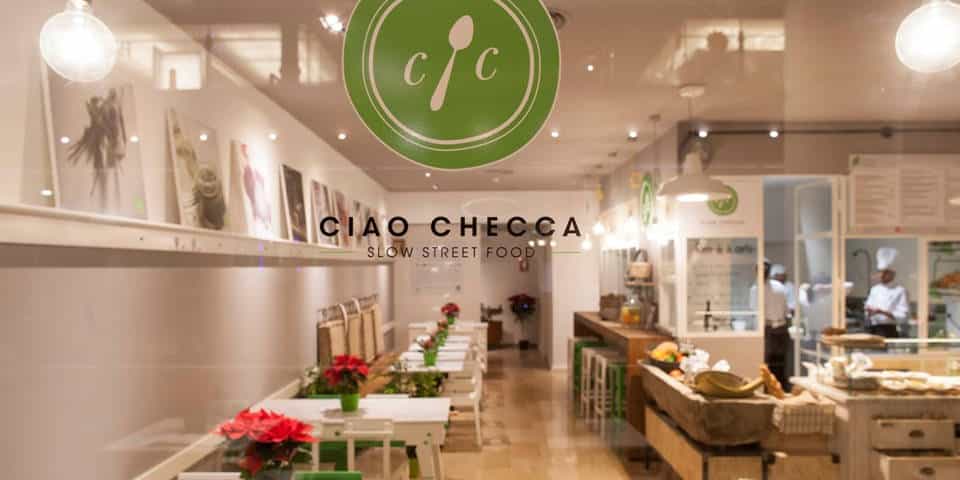 Address: Piazza di Firenze 25/26
Working hours: from 9.30 am to 10.30 pm; Monday and Tuesday from 9.30 am to 4 pm and from 6.30 pm to 10.30 pm
Tel. (+39) 0668300368
L'Insalateria Taverna Vegeteriana
L'insalateria Taverna Vegeteriana located near the Vatican. It is open only during lunch and dinner time. Moreover, prices are inexpensive and veggie dishes are natural and organic. Personally, I like cozy and welcoming ambiance of this place. Prices range from 11 to 20 euro per plate.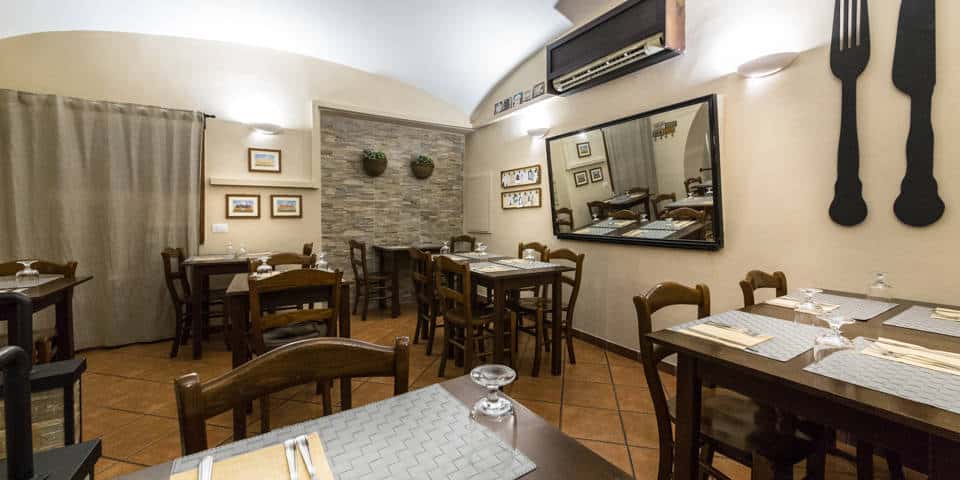 Address: Via Trionfale, 94
Working hours: 12.30 pm – 3.30 pm and 7.30 pm to 11 pm
Tel. (+39) 3356377484
So What!?
So What!? Located in Pigneto area and is vegan restaurant popular among vegetable lovers. There is a great selection of dishes, where you can choose among salads, various starters, mains, and desserts. My advice is to try their tofu cake with blueberries and ginger. High-quality service and food are guaranteed.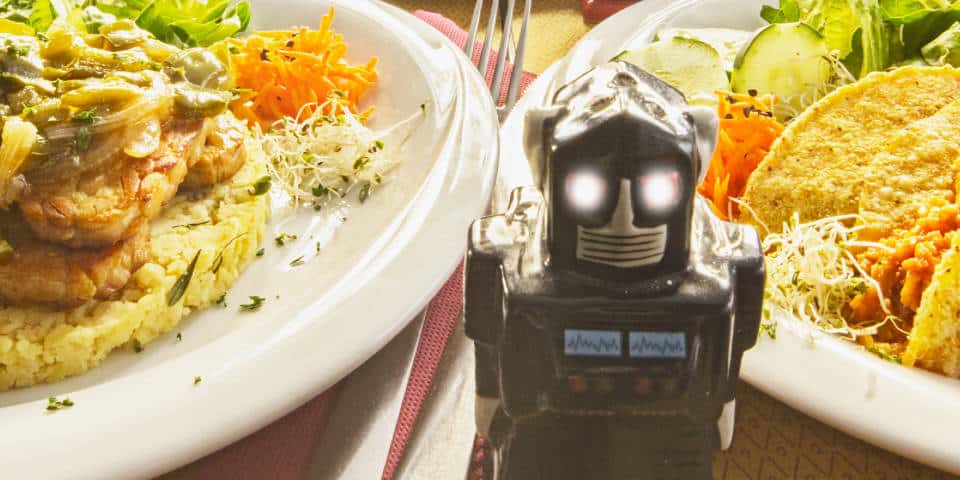 The Margutta veggy food & art
The Margutta veggy food & art located near Piazza del Popolo and is on part a veggie restaurant and part of it is a contemporary art gallery. There are more than 50 various dishes made from organic and natural ingredients. Moreover, you are welcome to visit Il Margutta for the "Green Brunch" every weekend.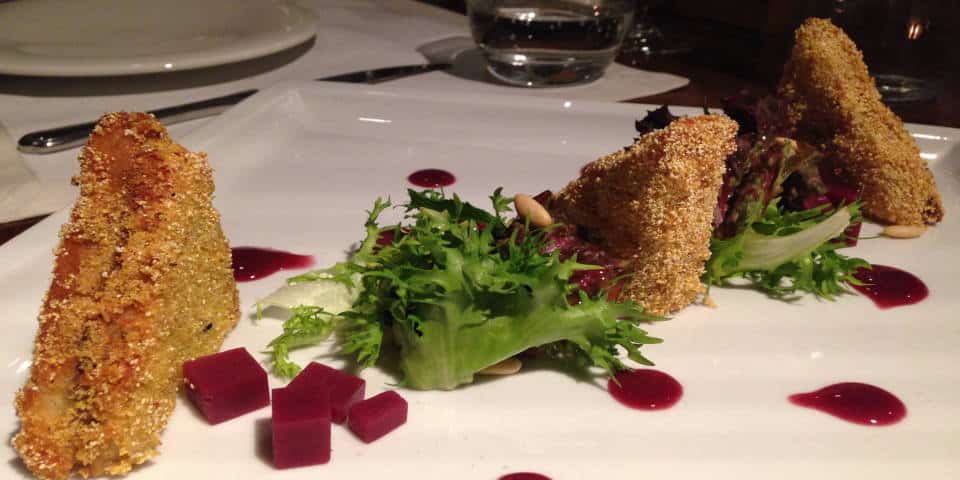 Address: Via Margutta, 118
Working hours: 12 pm to 3.30 pm and from 7 pm to 11.30 pm
Tel. (+39) 06 32650577
Website: www.ilmargutta.bio
Romeow Cat Bistrot
Romeow Cat Bistrot is not only an excellent bistrot for vegans and vegetarians, but also a home to lovely cats! The cuisine is entirely vegan with an accent to Indian and Mexican plates. Also, there is a menu of raw food. The tables are colored and paintings on the walls are bright, while cats make the ambiance so warm and friendly. There are different muffins, brownies, raw cakes, and many other desserts, starts, first and main courses.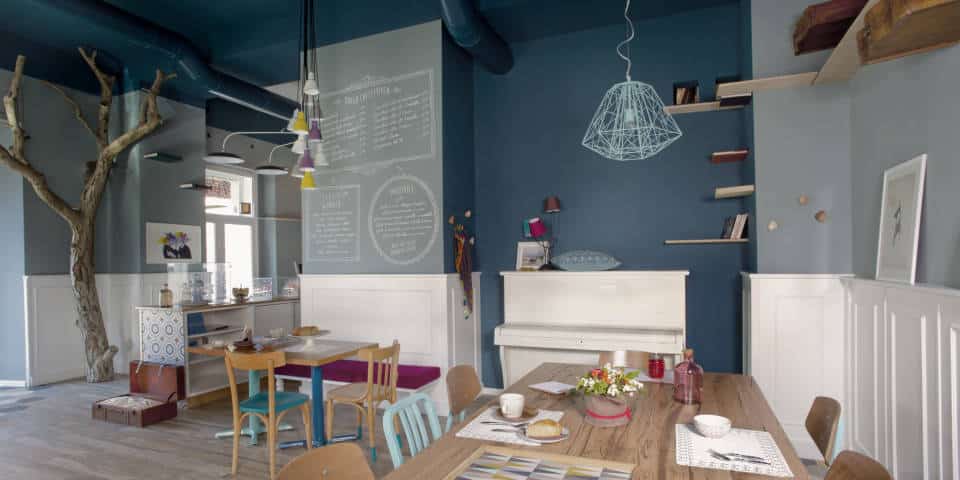 Try their special fair trade coffee and natural fruit extracts
La Capra Campa
La Capra Campa is one of the most famous Rome's vegan bistros. There are only 0 km vegetables from the Lazio countryside and all ingredients are organic and natural. You will have a great choice of starters, first and main courses, and desserts.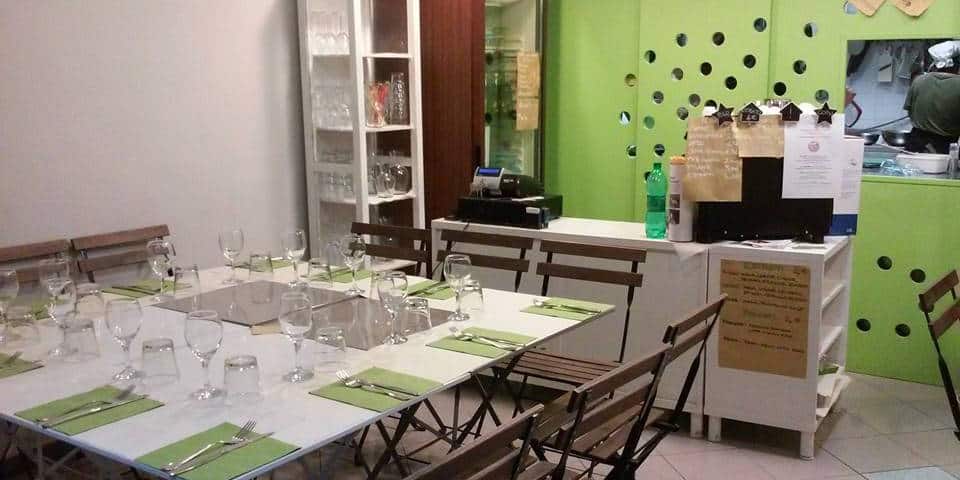 They prepare the gluten-free and vegan cheeses
Address: via Dignano D'Istria 51/a
Working hours: from 5.30 pm to 11.30 pm, Sunday closed
Tel. (+39) 3274568592
Website: www.lacapracampa.com
Facebook: LaCapraCampa
Grezzo
Grezzo is the raw patisserie and chocolate shop. All the sweets are vegan and gluten free. Undoubtedly, you have to try their cheesecake (5.50 euro) or one of the brownies (4.50-5 euro). Moreover, Grezzo serves raw ice cream which is also tasty!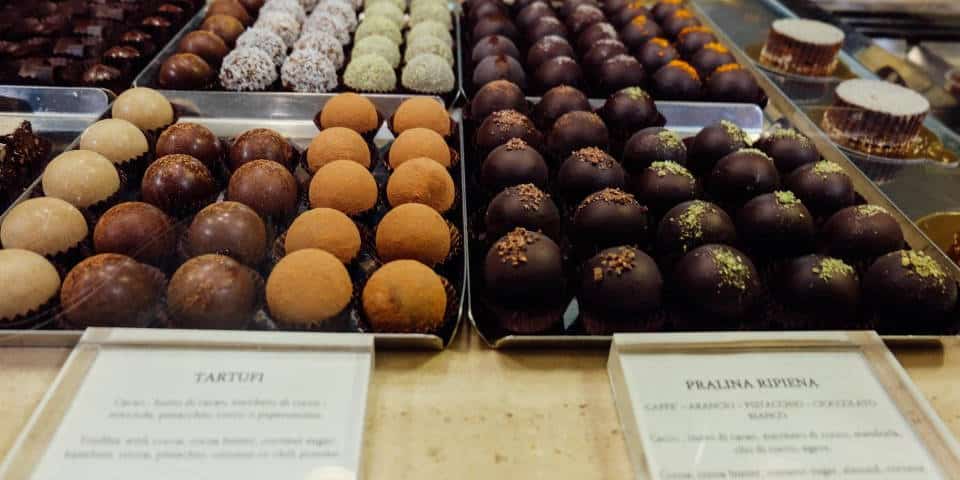 Raw chocolate manipulated at low temperatures thus saving all the nutritional qualities of the cocoa
Universo Vegano
Universo Vegano offers home-made Italian food without any conservatives or colorants. There are burgers with a tofu and spinach filling, vegetable mayonnaise and special veggie cheese (5.60 euro) or vegetarian pizza, La Veghizza. Overall, the place serves excellent variety of natural and tasty dishes and has a welcoming atmosphere.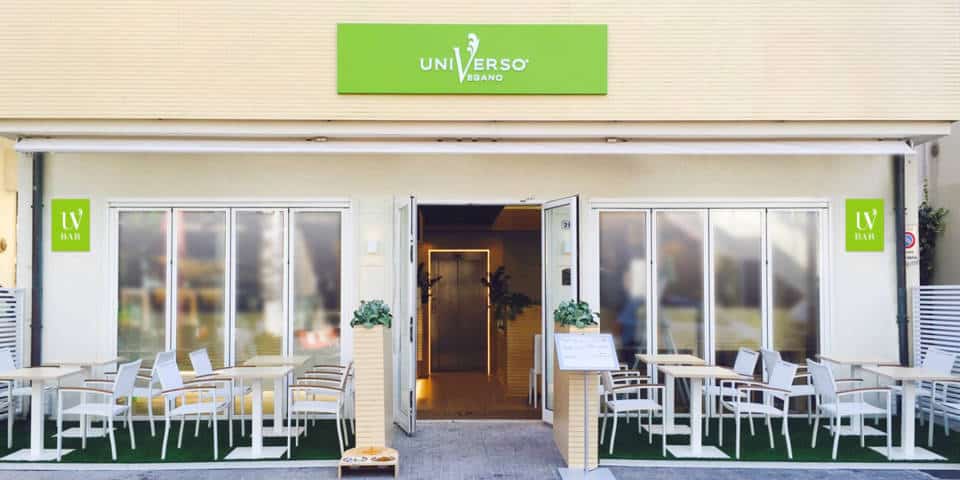 Address: Piazza del Paradiso 18
Working hours: from 12.30 pm to 3.30 pm and from 7 pm to 10 pm; Friday and Saturday until 11 pm; Sunday until 10.30 pm
Tel. (+39) 3481004757
Website: www.universovegano.it
Orto
Orto located in Prati area and is a vegetarian restaurant with generous portions and inexpensive prices. Usually, there is a buffet for lunch which costs 9 euro, while for dinner there is à la carte menu.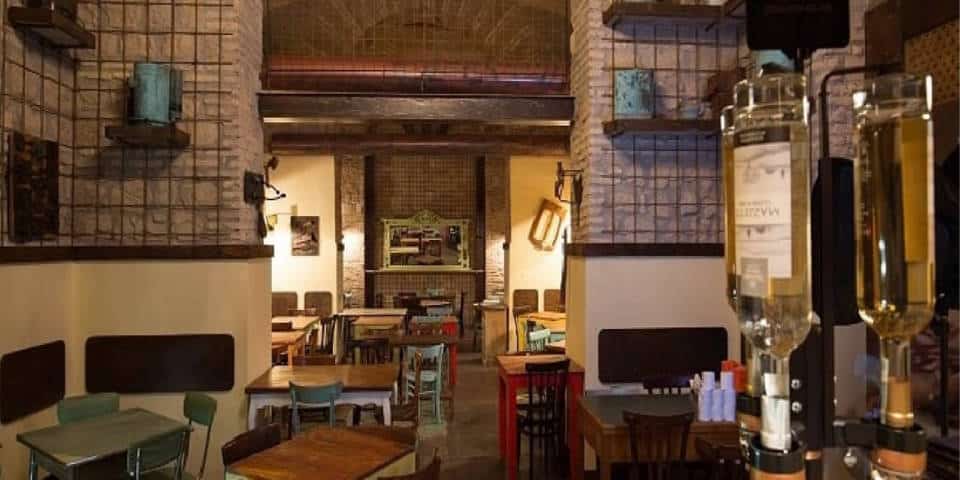 Each week Orto prepares two specials for their guests to try something new
Address: via Giuseppe Gioacchino Belli 142
Working hours: 12.30 pm to 3 pm and 7.30 pm to 11.30 pm
Tel. (+39) 0645678050
Website: ristoranteorto.it
Beehive Café
Beehive Café located near the Termini station and is part of the eco hostel owned by American couple. The café serves breakfasts and dinners on selected evenings. One of the main features is its cozy ambiance and an intimate vibe.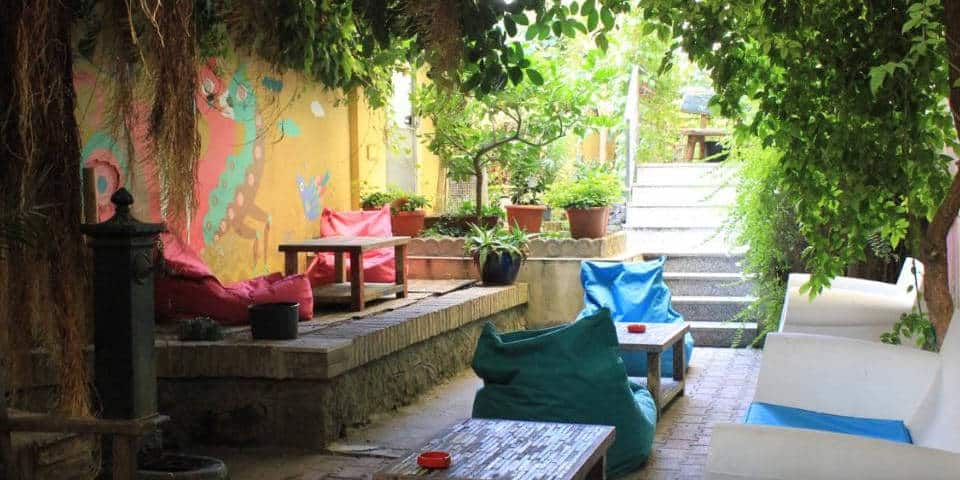 Address: via Marghera 8 (Termini)
Breakfast: 7.30 am to 10.30 am
Tel. (+39) 0644704553
Website: www.the-beehive.com
Fiore Crudo e Vapore
Fiore Crudo e Vapore is a restaurant where the cuisine combines traditional and local recipes with raw cooking. It would be a great choice for everybody. All ingredients are natural and organic with the selection of vegetarian and vegan food in the menu. Also, you can choose among gourmet dishes or traditional meat and fish plates.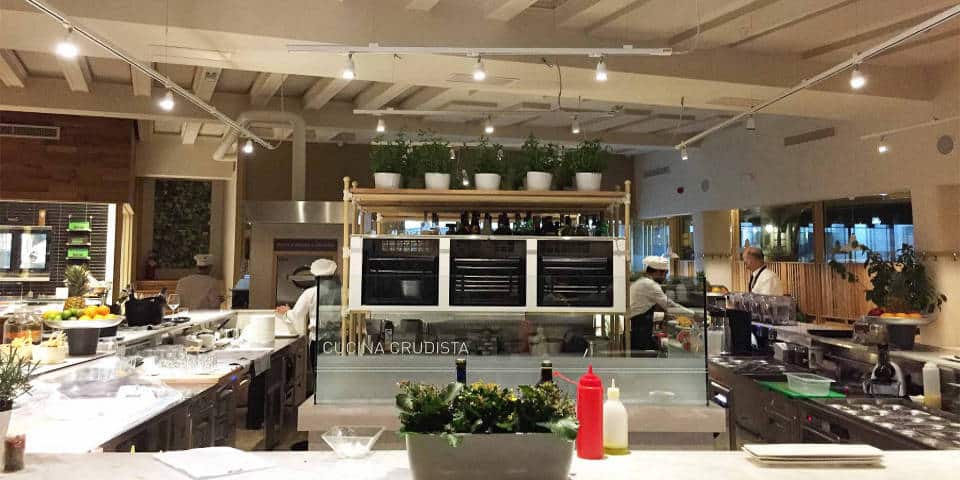 Try their excellent salads (from 8 to 16 euro)
Address: via Boncompagni 31/33
Working hours: 12.30 pm to 3.30 pm and 5 pm to 11.45 pm
Tel. (+39) 0642020400
Website: www.fiore.roma.it
Rome considered as one of the most vegetarian and vegan-friendly cities with a great variety of places where to eat raw food with natural and organic ingredients. What is your favorite place?