Rome has a plenty of Irish pubs with different bottled and on tap beers, whiskeys, wines and other drinks. Such kind of bars is mainly popular because of dishes and a possibility to watch major sporting games while sipping a drink or to play one of the table games or darts.
Here's the list of the best Irish pubs in Rome:
Abbey Theatre
Abbey Theathre located close to Piazza Navona in Rome's historic centre. There is a great selection of Irish, Italian and different international cocktails and dishes. The main feature is in the variety of beers in the menu – both bottled and on tap. Moreover, there is a whiskey menu with regional whiskeys from Schotland and Ireland. You can watch major sporting events on Abbey Theatre. Additionally, you can come to Irish music sessions that held each week or visit the bar on a Thursday or Friday night for live music.
The stuff barely speaks Italian, so everyone will understand you in English
Working hours: 12 pm until 2 am
Address: Via del Governo Vecchio 51
 Tel. (+39) 066861341
Website: www.abbey-rome.com
Camden Town
Camden Town is an Irish pub located near the Colosseum. There is a wide selection of drinks available and the main emphasis of the menu goes on the pints of beer. Moreover, it would be a great option to relax and watch sports, especially rugby and Italian football.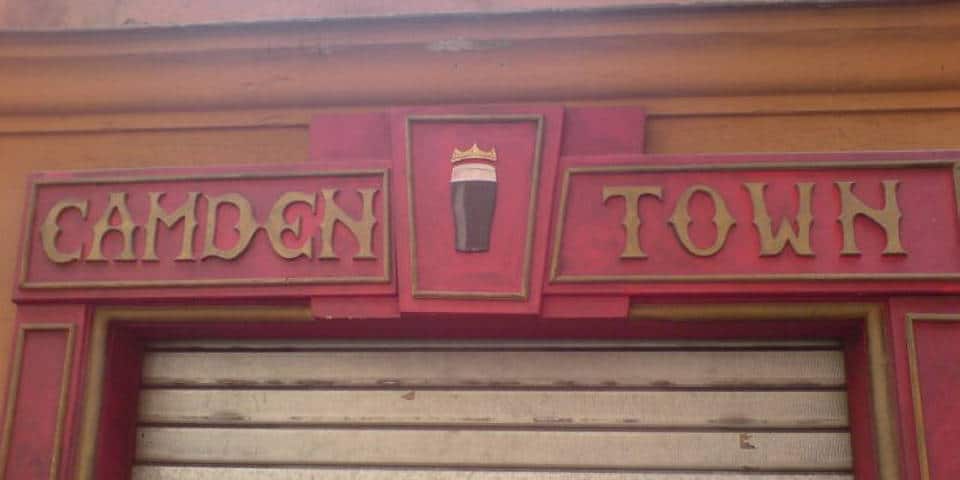 Working hours: 5 pm to 2 am
Happy hour: 5 pm to 9 pm
Address: Via Ostilia 30
Tel. (+39) 06 7096322
Druid's Den
Druid's Den located near the Basilica of Santa Maria Maggiore. It has a cave-like interior with a comfy ambiance. Moreover, their staff speaks English and selection of drinks is wide. Every Monday from 10 pm there is traditional Irish music.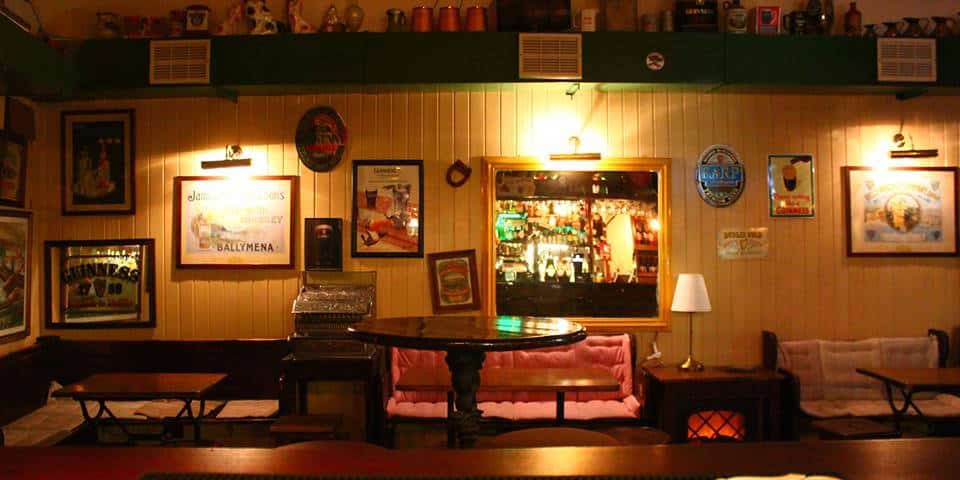 Working hours: 5 pm to 2 am
Address: Via S. Martino ai Monti 28
Tel. (+39) 0648904781
Website: www.druidspubrome.com
Fiddler's Elbow
Fiddler's Elbow is the first Irish pub in Rome opened in 1976. The pub is located near the Termini station and one of its main features is live music as jazz and rock. There is traditional Irish music every Wednesday from 10 pm. In winter time you can order their special hot whiskey drink (5 euro). The ambiance is warm and staff speaks both English and Italian. The pub is an excellent option to watch sports.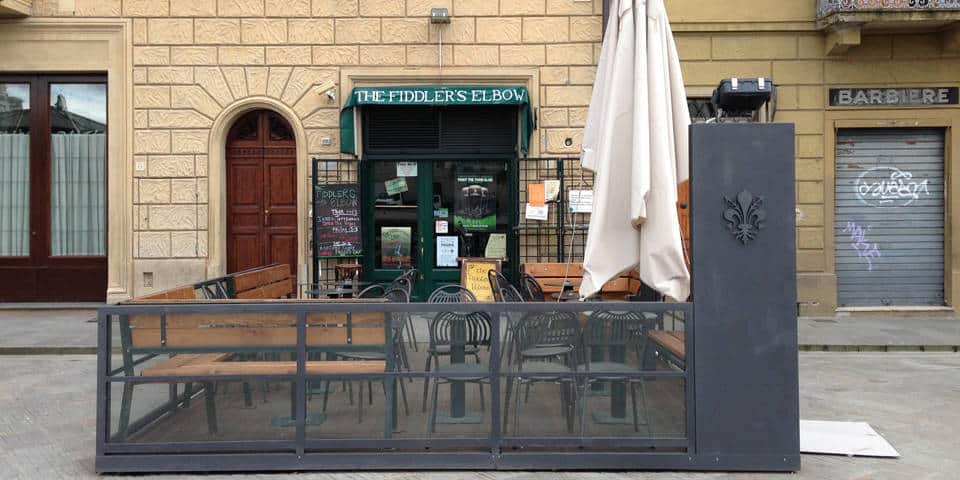 Finnegan's
Finnegan's pub located in Monti area near the Cavour metro stop. There is a screening of all English and Scottish football games and major sporting event. It has a traditional Irish atmosphere with a generous variety of drinks. You can also play pool, while drinking a beer or enjoy a drink outside during the warm days.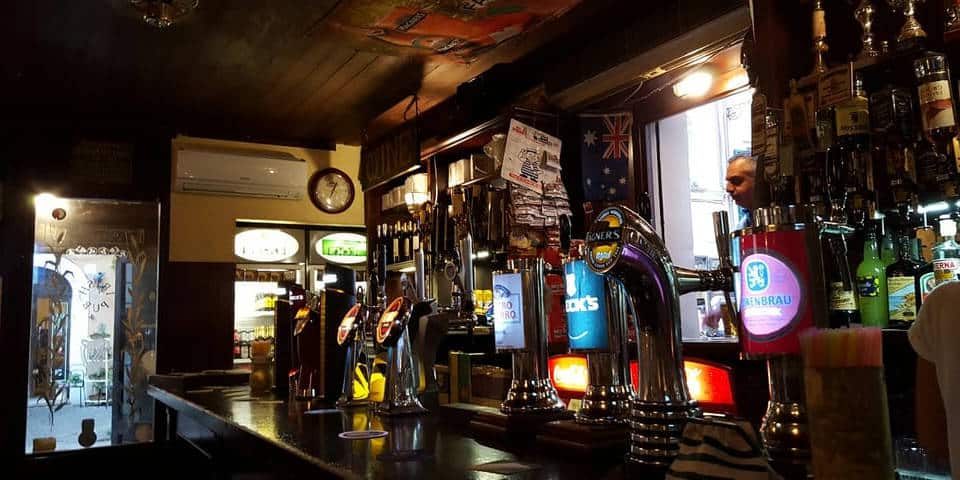 Working hours: 12 pm until 12.30 am
Address: Via Leonina 66
Tel. 064747026
Website: www.finneganpub.com
Birreria Marconi
Birreria Marconi located in the Esquilino district and is one of the oldest pubs in Rome. You can enjoy their international dishes, including Irish breakfast and order one of the beers or choose one of the wines.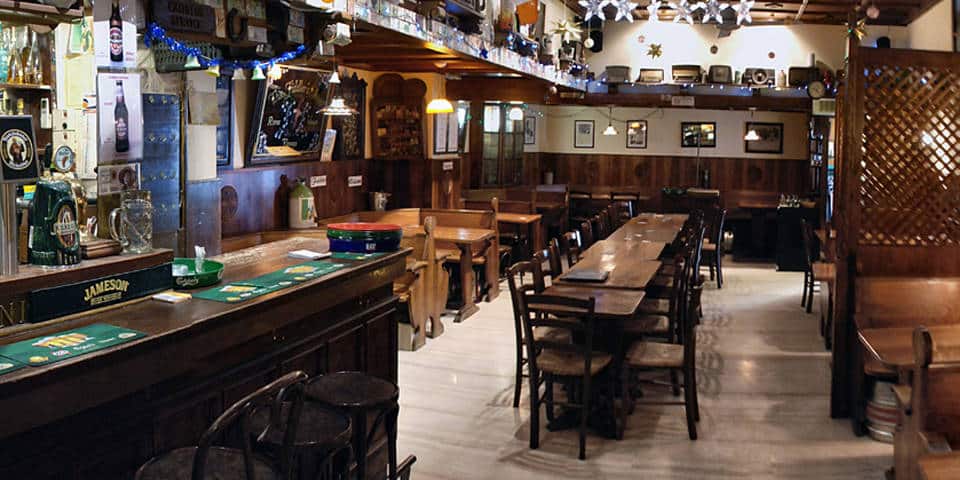 Working hours: 12 pm to 2 am
Address: Via S. Prassede 9
Tel. (+39) 064745186
Scholars Lounge
Scholars Lounge is my favorite Irish pub, located in the historic center near Piazza Venezia. It is very spacious and has great plates and beers. You should definitely try their nachos. Moreover, there is the biggest collection of whiskeys in Italy and a wide selection of beers on tap. There are different events every night, such as live music, karaoke, quizzes, or watching of sport events.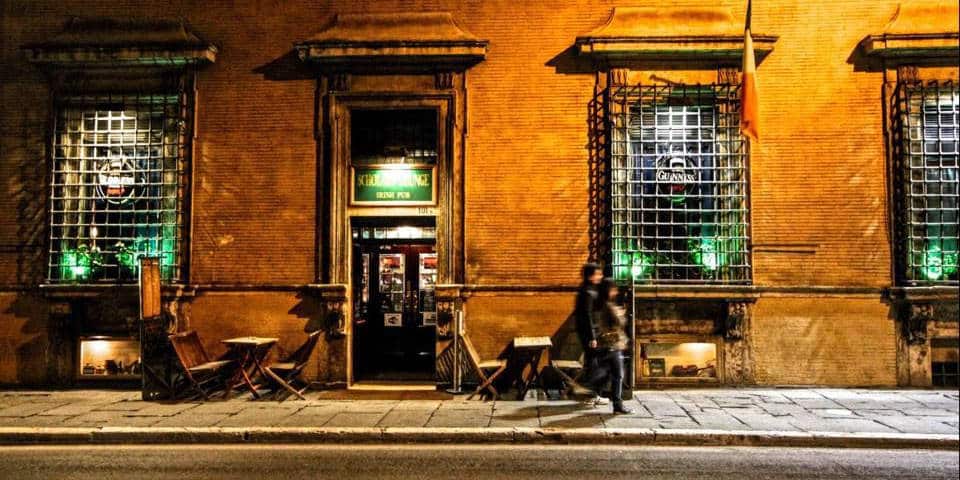 Shamrock
Shamrock located near the Colosseum and has a focus on sport, especially rugby. You can order a beer or another drink and play table football or darts. Moreover, there is a great selection of snacks. Undoubtedly, their live music nights are amazing.
Shamrock offers over 100 cocktails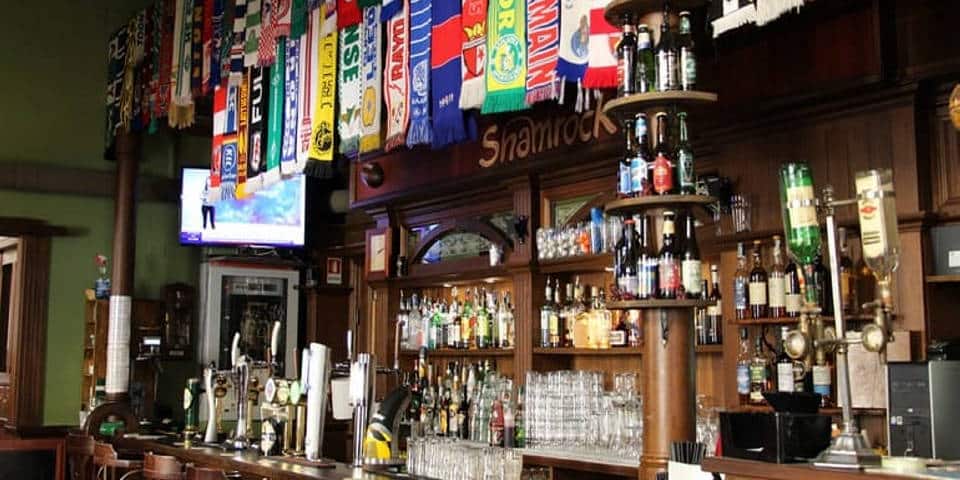 Trinity College
Trinity College located near famous Via del Corso and there you will find various beers, spirits, cocktails and various snacks. There you can watch major sporting events or music by different dj's every night. The ambiance is friendly and intimate as well as its service is on high level. Also, the ground floor is dedicated to the bar, while the first floor is a restaurant.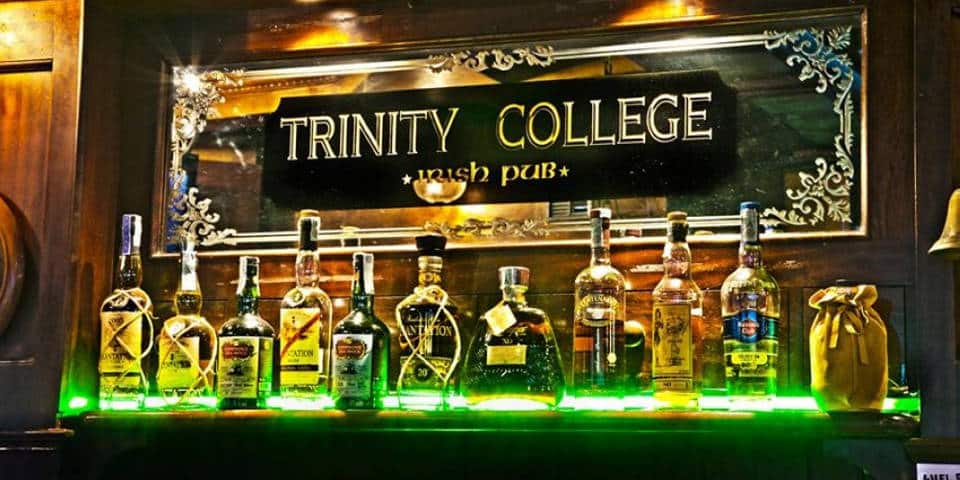 Working hours: 12 pm to 3 am
Address: Via del Collegio Romano 6
Tel. (+39) 066786472
Website: www.trinity-rome.com
Four Green Fields
Four Green Fields located in Prati area. There are classic Irish beers, the amber beers of Belgium and German lagers. Moreover, there is an excellent choice of plates and its menu changes daily. You can watch major sporting events on their big screen projectors.
There is a special beer pairing with each dish.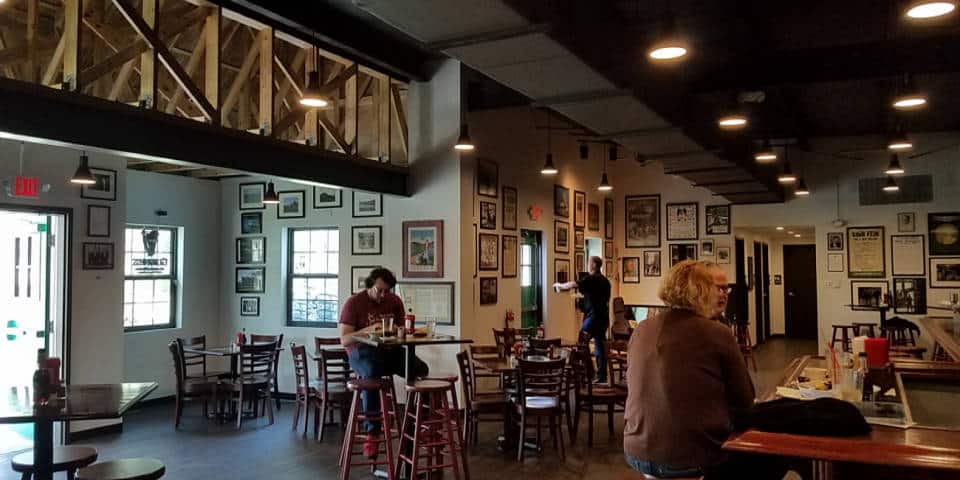 Working hours: 12 pm to 2 am daily, but on Sunday until 12 am
Address: Via Costantino Morin, 38
Tel. (+39) 06 372 5091
As you may see, Rome has a great variety of Irish pubs with generous selection of drinks, especially beers. The main feature of these bars is in the ambiance and the possibility to watch major sporting events. What is your favorite Irish pub in Rome?