Rome has a plenty of wine bars or enotecas with a wide selection of local and international alcoholic beverages. Undoubtedly, wine tasting is one of the most famous attractions of Italy. Moreover, you should definitely try regional specialties during you visit to the Eternal City.
Here's the list of the best wine bars in Rome:
Cul de Sac
Cul de Sac is an old-school enoteca located near famous Piazza Navona. It has a specific ambiance that transfers you into past century and the bar itself exists for many years. Moreover, there is a wide selection of wines and the restaurant has a serious approach towards the food they offer. The regular price for a glass of wine varies from 3 to 6 euro. Also, you can enjoy sunny Roman day drinking wine outside because they have several tables near the entrance.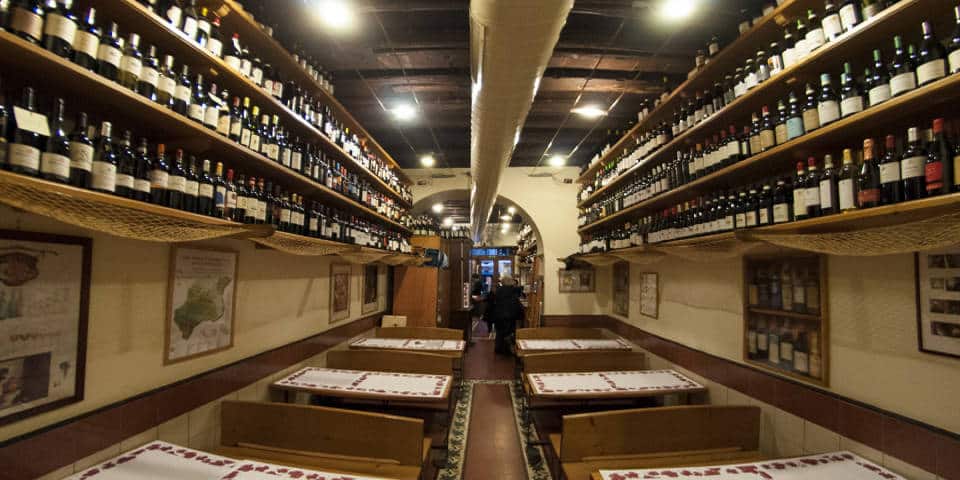 Al Vino Al Vino
Al Vino Al Vino is a small bar in Monti district and the main feature of this place is not only a great variety of wines, but also its friendly and warm ambiance. They offer different snacks that excellently match with wine. Among them, the most popular one is caponata: sweet and sour eggplant, but also they have small plates as sundried tomatoes with olives, meatballs or mixed cheeses and other cold-cuts. Moreover, there are large windows, bottles lining the walls, and amazing mosaics on the tables.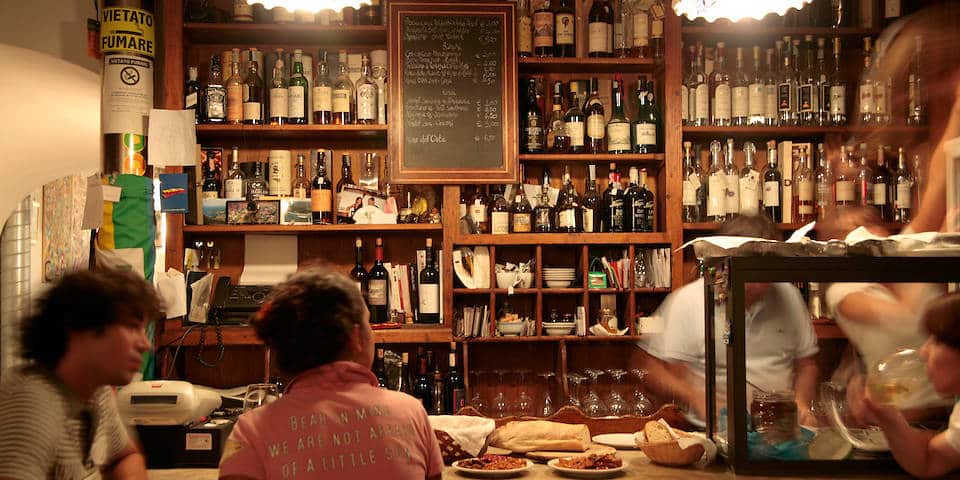 Il Goccetto
Il Goccetto is a wine bar with wood-paneled interiors and 18th century frescoes. Also, there is a collection of bottles that lining the walls. Il Goccetto is famous place for its ambiance and wine selection. There are about 30 wines by glass in the menu and you can buy a bottle off the wall.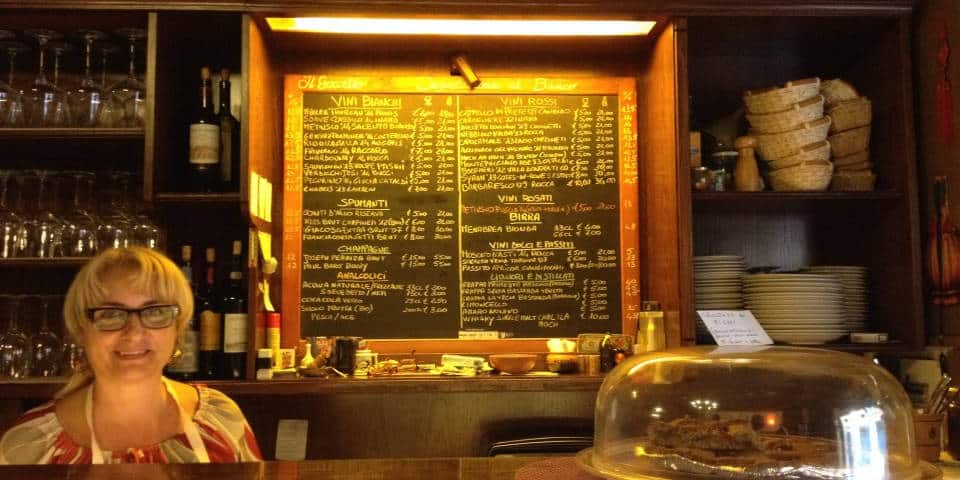 It is also worth to come there to enjoy aperitivo
Trimani
Trimani is located in the historical center of Rome and opened in 1821. It is famous among tourists and known as one of the best wine selling spots in Italy. Moreover, there is a wide selection of local and international wines. The bar has a wine store, where you can purchase a bottle as a souvenir back to your home country.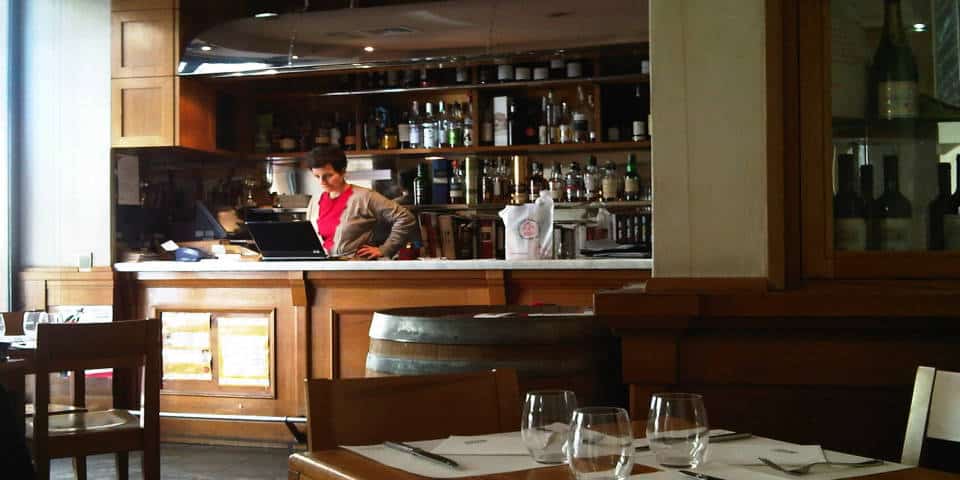 Spirito di Vino
Spirito di Vino located in the heart of Trastevere area and offers you homemade food cooked on 100% Italian olive oil from Calabria and made from the freshest and natural ingredients. You can order a dinner, where the cost for a meal goes from 30 to 60 euro per person. Also, there are many labels of wines from Italy, France, Spain, Chile, South Africa, and more. Prices vary from 18 euro to 800 euro. Of course, you can order wines by the glass, where the prices vary from 8 to 15 euro.
The restaurant is a member of Alliance between the Italian Chefs and Slow Food
VinAllegro
VinAllegro wine bar located in the famous area of Trastevere, where you can find many bars and restaurants with Italian, Indian, Chinese, Japanese, and Mexican food. The bar offers a wide selection of local and international wines and tasty local plates. Moreover, there is an aperitif for the price of 10 euro with 5 euro for the second cocktail/beer/glass of wine. It is famous for its food choice for "happy hour" and friendly ambiance with great service.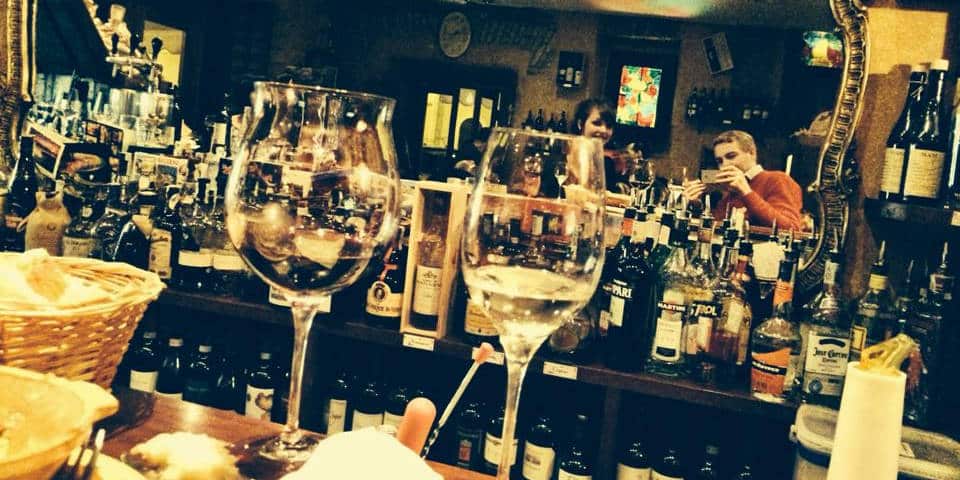 Gusto
 'Gusto restaurant and wine bar has a musical calendar, where you can visit this place for life performances and DJ sets. You can enjoy a glass of wine in the restaurant both inside and outside. Moreover, there is one of the best aperitivo buffets in Rome with an extensive list of wines, beers, and cocktails. You can come for aperitif every evening up until 9 pm, but be prepared for the queues. For the price of 10 euro per person, you will enjoy the variety of typical Roman food in a great ambiance with gentle waiters and bartenders.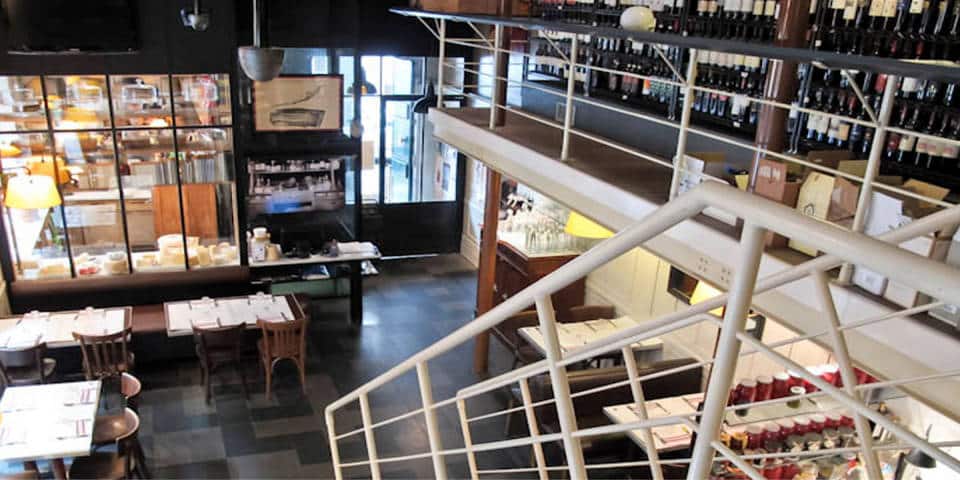 Mimi and Coco
Mimi and Coco is famous place both among locals and tourists. There is an intimate atmosphere with a huge variety of wines. Moreover, there are various Italian dishes and excellent desserts. Mimi and Coco located near Piazza Navona in the historical center of Rome. Also, the stuff is friendly.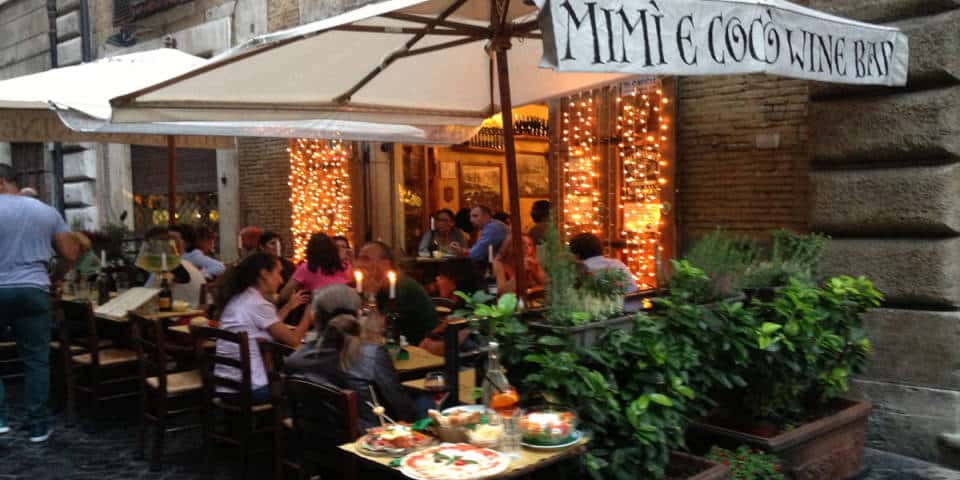 Litro
Litro located in Monteverde area. The enoteca offers one of the best selections of natural wine in Rome. Not only wine, but also there is a wide selection of cocktails. Moreover, you should definitely try their food, where the menu is based on various international plates, such as salmon sashimi. You can also sit outside.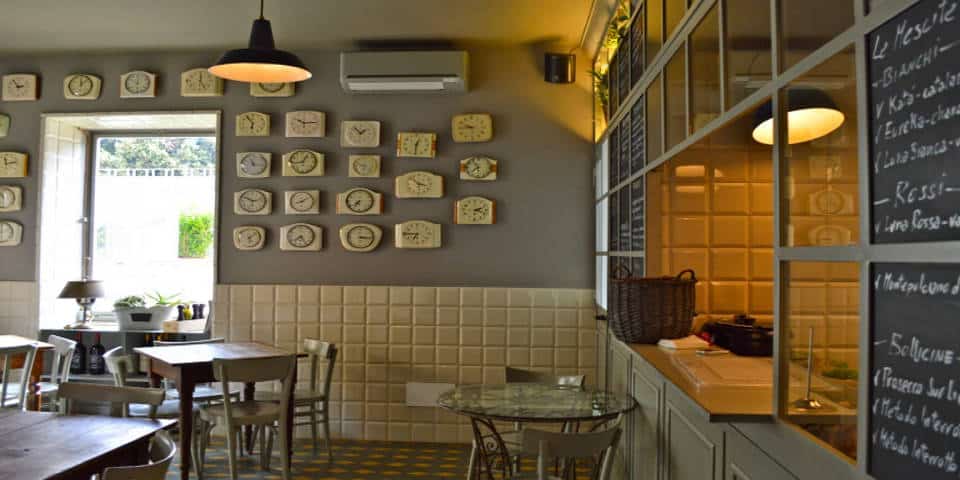 One of the best options is to spend an evening with a glass of natural wine and one of their sandwiches
Il Vinaietto
You know why Il Vinaietto is one of the most famous enotecas in Rome? Yes, it is located in the historical center near Campo de' Fiori, but this is not the main reason why every evening there are crowds of guests who wish to buy a bottle or glass of wine. First of all, the wine bar offers one of the best wine collections of wine for inexpensive prices. The thing that surprises mostly is its quality. Come to the bar to grab a glass of wine a hang out outside. Undoubtedly, you will feel yourself as a real Italian person.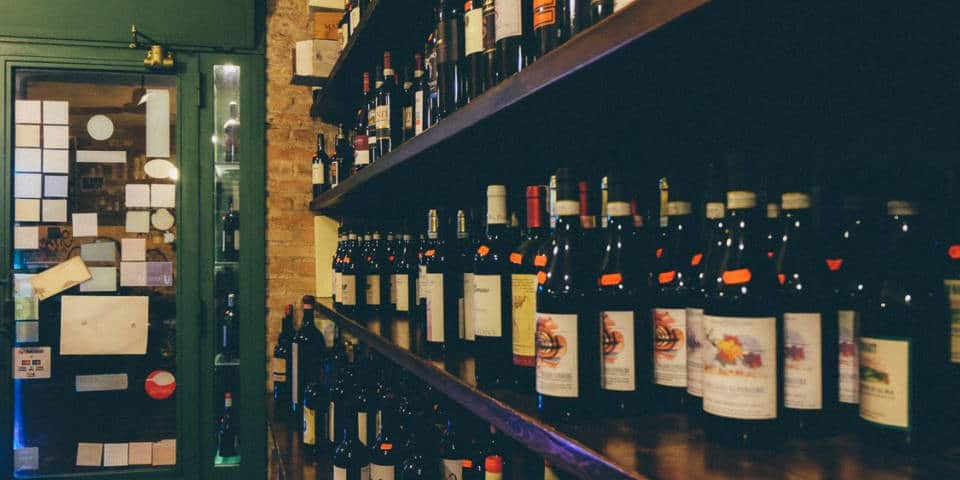 Wine is a unique beverage considered as one of the best souvenirs that you can buy in Italy, but also one of the most popular attractions of the Eternal City. During your Roman holiday, it is worth to visit one of enotecas to try a glass of regional or international wine and local snacks that perfectly match with it.