Rome is the city for all kinds of people and the right choice where to create unique experiences and amazing moments for each member of your family. The Eternal City is full of activities for kids and their parents such as ancient city tours, Gladiator school, and various day trips.
Here is the guide for families with kids in the Eternal City:
Rome is not the most safe and adapted for children city, but good preparation can save your holiday from unexpected incidents.
It is very hot during summer, so it is better not to plan anything from 12 to 4 pm. We recommend spending this period in one of Roman parks, museums, or you can stay to sleep in the hotel
If you are under the sun, do not forget about the sunscreen
Do not be afraid to drink water from the street small fountains
Italians love children and are always willing to help with something, such as allow to go inside the bathroom in bars or restaurants for free or they can give your child a small present
On average, menu for kids in restaurants consists of French fries and breaded cutlets. However, you can always ask for pasta bianco or pasta al pomodoro or simply mozzarella
It is difficult to find playgrounds for kids in Rome, unfortunately
Toy Stores
How is it possible to imagine any vacation with kids without a toy store? There are several spots in Rome with amazing variety of toys, costumes and other interesting things.
Al Sogno
Al Sogno located on Piazza Navona, 53, in the historical center of Rome. You can find in this small historical shop almost everything. Their handmade toys are unusual and unique.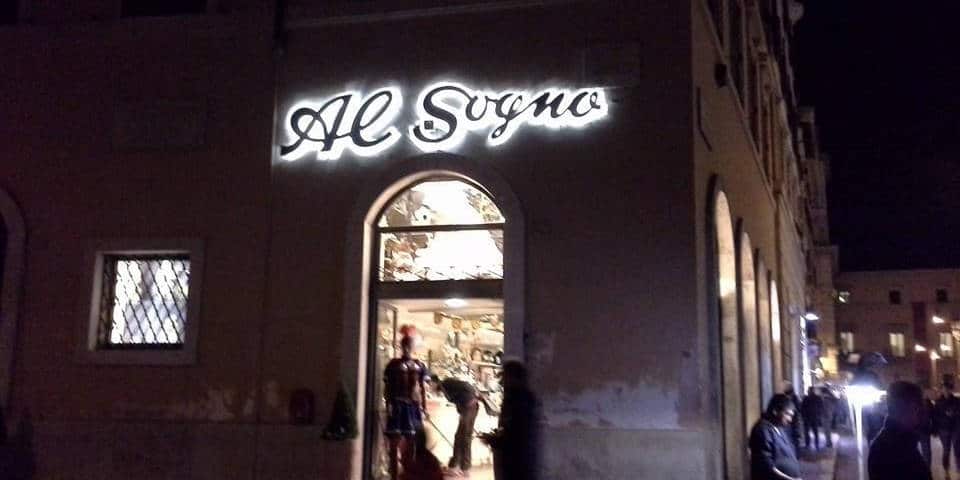 Bartolucci
We all know Pinocchio, right? Not far from the Pantheon, on Via dei Pastini, 96, is a shop with toys made of wood. Here you can buy original and beautiful toys for your kids and take a photo with big Pinocchio.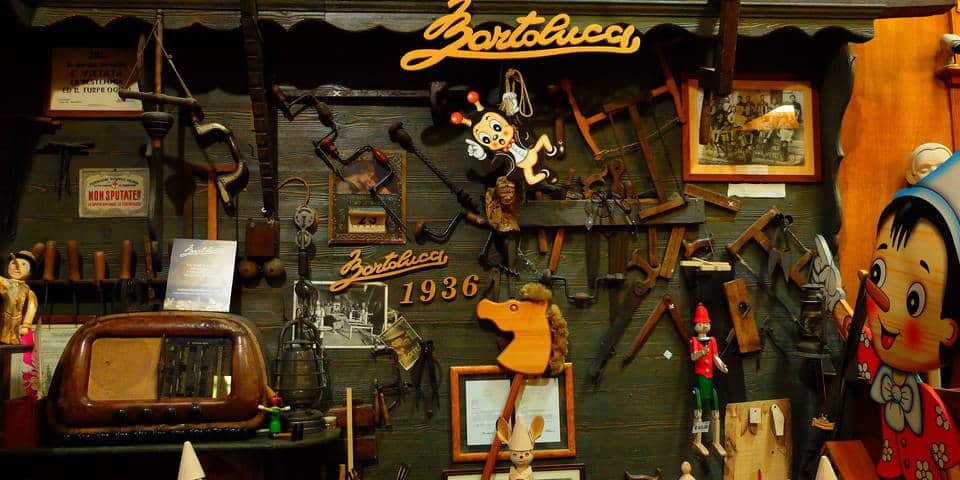 A Little Big Town
A Little Big Town is modest analogue of the modern toy store. It is located on Via Cesare Battisti, 120 (Piazza Venezia) and is still one of the biggest stores in Rome's city center.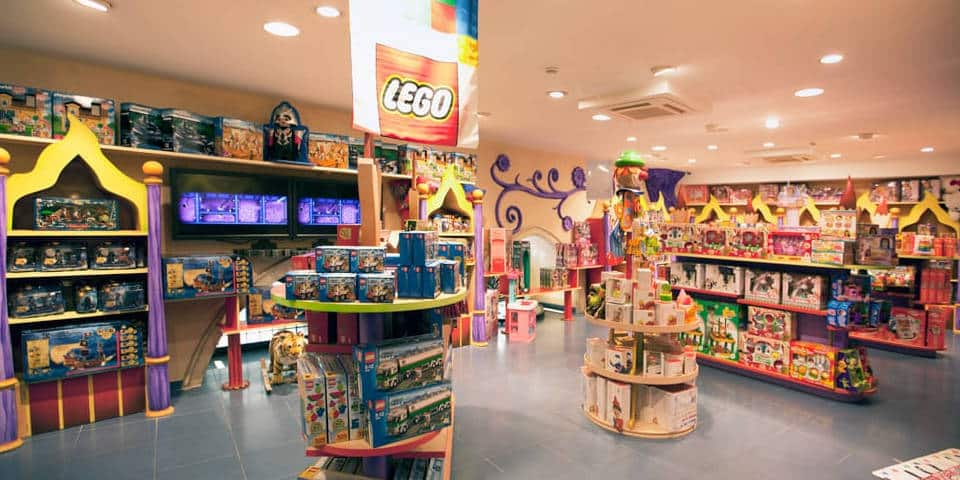 Entertainment
There are many activities and entertainment for kids and their parents in the center of Rome.
Time Elevator
Time Elevator allows its visitors to enter into the history of Rome and flies back in time of the founding of the city. Undoubtedly, this is an unusual and funny way to present historical notion and important historical moments to your kids. Moreover, it is available in 6 languages: Italian, English, French, German, Spanish, and Russian.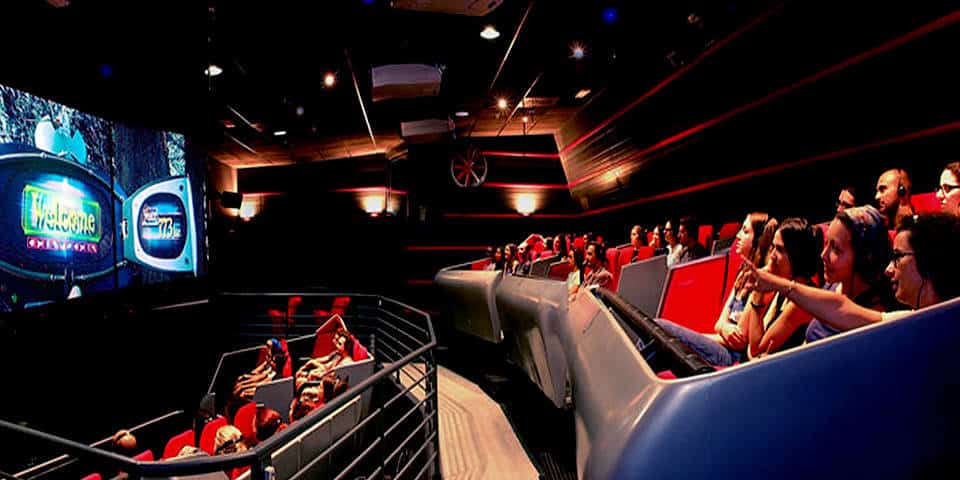 Time Elevator presents multisensory effects such as rain and wind
Website: Time-elevator.it
Price: 12 euro for adults and 9 euro for children
Explora – The Children's Museum of Rome
Explora is the first non-profit museum entirely conceived for children, schools and families. The museum offers children an opportunity to play, experiment and learn in the field as well as all occasions for education and socialization. It consists of the museum's exhibit pavilion, a free-access green area with playground, a kitchen dedicated to food education workshops, a bookshop, a gift shop, a cafeteria, a restaurant and a parking area.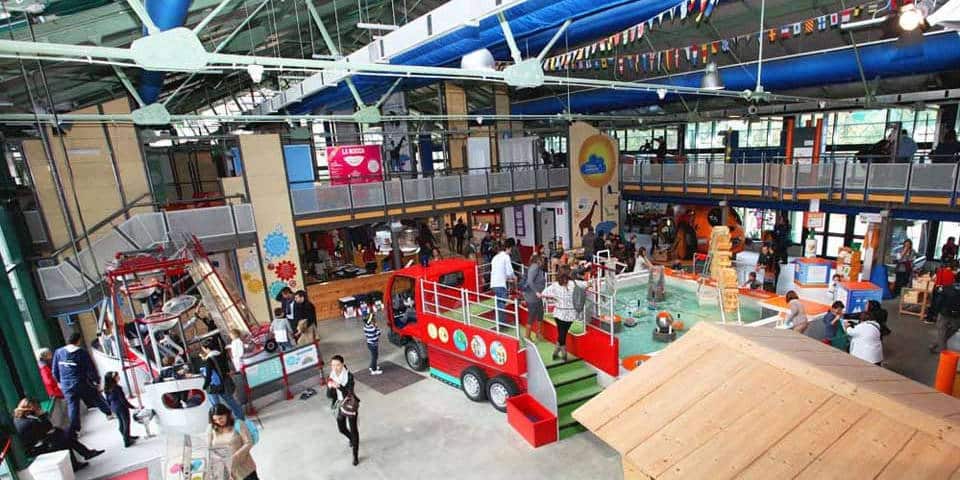 Visits must be booked or purchased in advance on Saturdays, Sundays and school holidays
Location: Via Flaminia, 82 (close to Villa Borghese)
Website: www.mdbr.it
Villa Borghese – Pincio Park
There are children attractions in Villa Borghese Park: you can rent a bicycle, boat, or roller-skates. Also, there is a theater and cinema dedicated specially for kids.
San Carlino Marionette Theatre
You can visit the Marionette Theatre, or the theatre of the puppets. San Carlino theatre has a true Colombina and Pulcinello style with hand painted backdrops and props.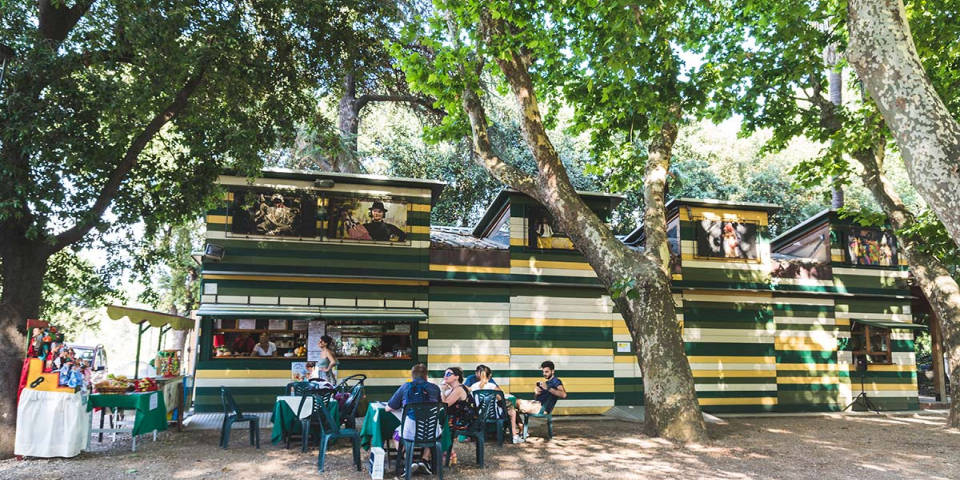 Bookings are necessary
Location: Viale dei Bambini, Pincio
Tel: +39 06 3335320
Il Cinema dei Piccoli
There is a little green house in Villa Borghese that shows afternoon movie screenings for children. Cinema dei Piccoli (The Tiny Cinema) exists for more than 80 years and is the smallest movie house in Rome. The cinema is air-conditioned and films are dubbed in Italian, without subtitles.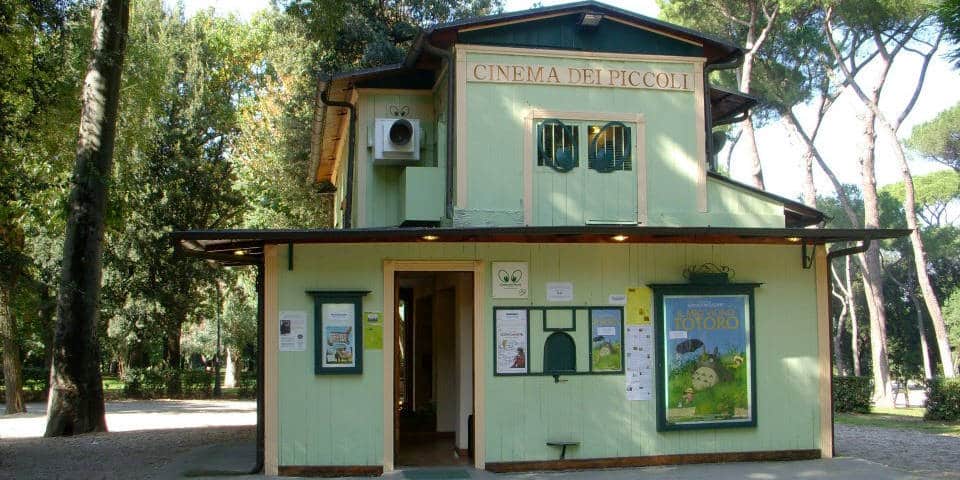 The Cinema dei Piccoli is the world's smallest cinema according to the Guinness World Records
Location: Viale della Pineta, 15
Tel: +39 06 8553485
Opening hours: Wednesday to Friday 5 pm and 6:30 pm; Saturday and Sunday 3:30pm, 5pm and 6:30pm
Closed on Monday and Tuesday
Bioparco di Roma
Bioparco di Roma or Rome Conservation Zoo is more than 100 years old zoo. There is a zoological conservation with numerous enclosures of a wide range of exotic animals. Undoubtedly, this is an excellent choice where to spend time with whole family.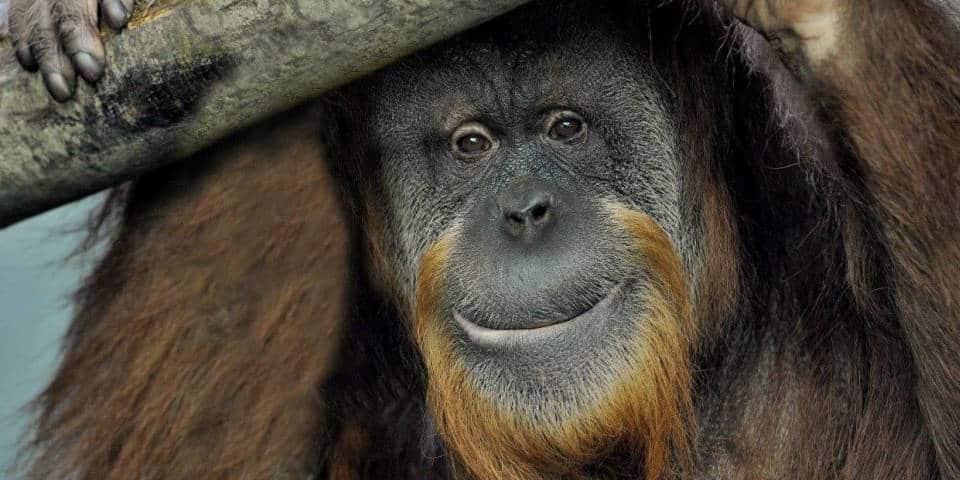 There are plenty of interactive exhibitions for the kids to get involved with
Location: Viale del Giardino Zoologico, 20
Tel: +39 06 3608211
Leonardo da Vinci Museum
Leonardo da Vinci Museums is the unique museum in the world dedicated to da Vinci with his masterpieces reproduced in full scale and worked with traditional materials. There you will find various models of flying aggregates, mills, and military equipment. Moreover, some of them can be touched and "activated." This is very interesting place for 7-11 years old kids. The second museum dedicated to Leonardo da Vinci located near Piazza del Popolo.
Location: Via della Conciliazione, 19
Website: www.mostradileonardo.com
Price: 12 euro for adults; 7 euro for 13 to 18 years old teenagers; 6 euro for kids from 5 to 12 years old
LunEur
Luna Park Permanente di Roma (LunEur) is the largest amusement park in Roma and the oldest one, which is still operating in Italy, dating back to 1953. It is located in EUR district and all 130 rides there are safe. The park is neat and clean with small eateries, gelaterias, and McDonald's onsite. Undoubtedly, this is amazing park for kids.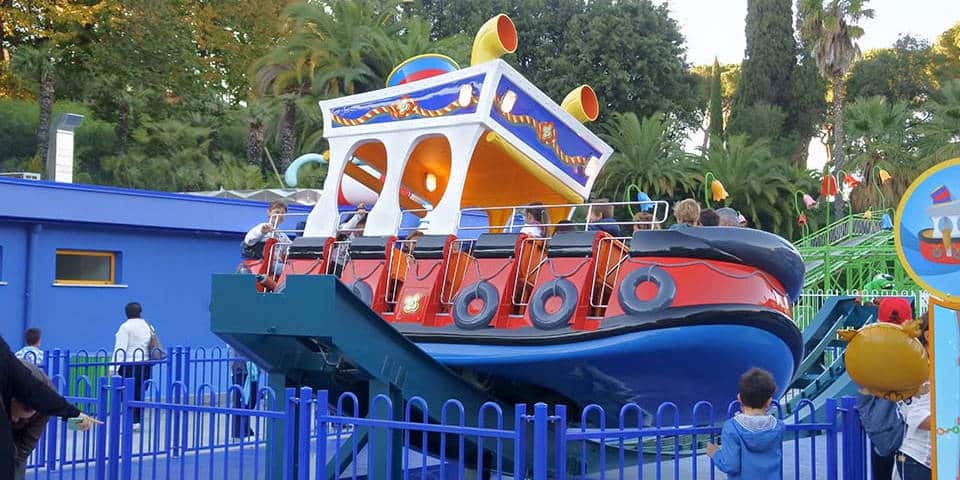 Location: Via delle Tre Fontane, 100
How to get: metro station Eur Magliana (Line B) and then on one of the buses: N 31, 671, 707, 714, 765, 767, 780, 787
Opening hours: daily from 10 am to 8 pm
Website: www.luneurpark.it
Cat Shelter of Largo di Torre Argentina
The cat shelter of Largo di Torre Argentina is a home for 150 cats. They live among the oldest temples of Rome (400-300 BC). Daily volunteers feed and take care of these pets. It works daily from 12 to 5 pm. Visitors can admire or even play with cats.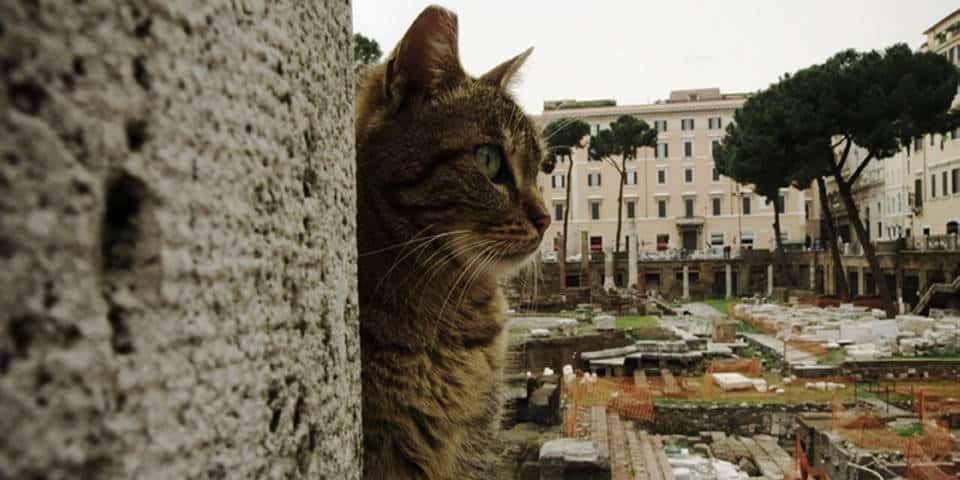 Rainbow Magic Land
Rainbow Magic Land offers 38 attractions that are ideal for the whole family. In summer, you can find even more attractions open. Moreover, the park stages six various shows, as the interactive Bombo show, the Winx fairies show, or the Robin Hood musical show. In addition, there are aquatic ballet and theater performances that are held in the magic land. You can easily find restaurants, bars and kiosks within the park or bring your food and enjoy it in the picnic field.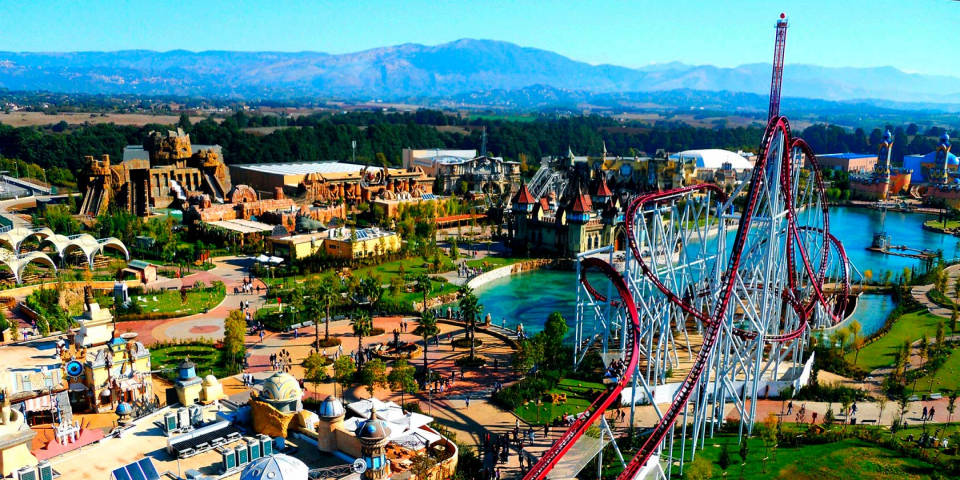 Opening hours: from 10 am to 6 pm; until 10 pm in summer
Website: www.magicland.it
How to get: from Termini station (ticket price is 3 euro – one way) to Valmontone and free transfer to the park goes from Valmontone in the morning: 9.30 am, 10.10 am, 11.10 am and transfers go back to the station at 4.20 pm, 5.20 pm, and 6.20 pm. In addition, you can order transfer on Mercedes with Sergio at any time you want, the price is 110-euro one side.
Cinecitta World
Cinecitta World is the first movie park in Italy. There are 30 attractions suitable for the whole family, seven daily live shows for every age, and many other interesting events. Moreover, there are many different bars and restaurants on the territory of the amusement park.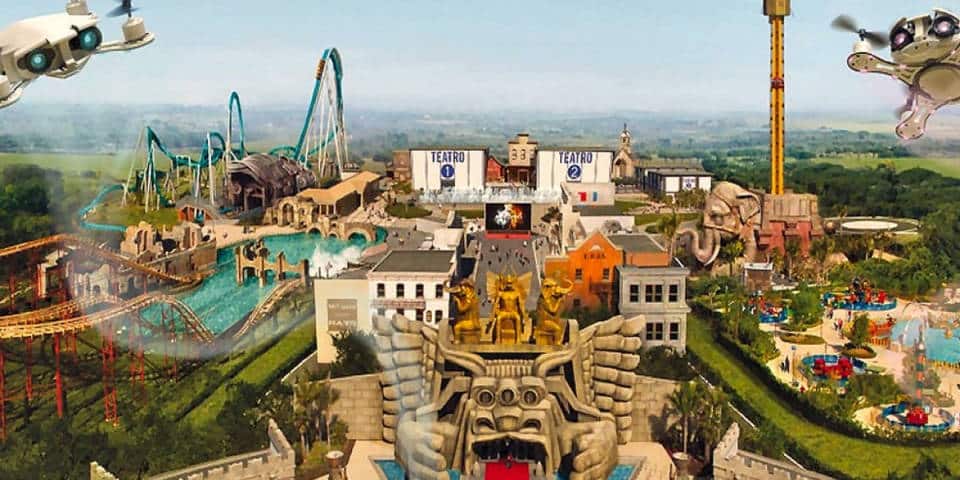 Location: Via Castel Romano, 200
Opening hours: daily from 11 am to 7 pm, from 11th of June until 11 pm
How to get: from Viale Luigi Einaudi bus stop (near Termini station) there is a transfer to the park
Price of the bus transfer: 10 euro if you buy on the website of the park or 12 euro if you buy directly in the bus
Website: www.cinecittaworld.it
Price for the entrance: 24 euro for adults and 19 euro for kids
Lo Stadio di Domiziano
Lo Stadio di Domiziano is the museum of gladiators located on the archeological zone under Navona square. This is the place where you can discover everything about gladiators. There are two floors of the museum with weapons of Roman's army, its enemies and other historical gems.
Location: Piazza Navona, 90
Opening hours: from 10 am to 7.30 pm
Entrance for children under 12 years old is free
Acquapark Hydromania
One of the best options for sunny days is to visit Aqua Park. Located just outside Rome, Hydromania is easy to reach by public transport or private transportation. There are 90.000 square meters immersed in nature. It is one of the largest Italian Water parks with amazing water slides and multiple swimming pools. Moreover, there are aqua aerobics classes, dances, magic snowflakes with the "foam machine", races on water slides, and water games with prizes. It is opened from 31st of May until the beginning of September.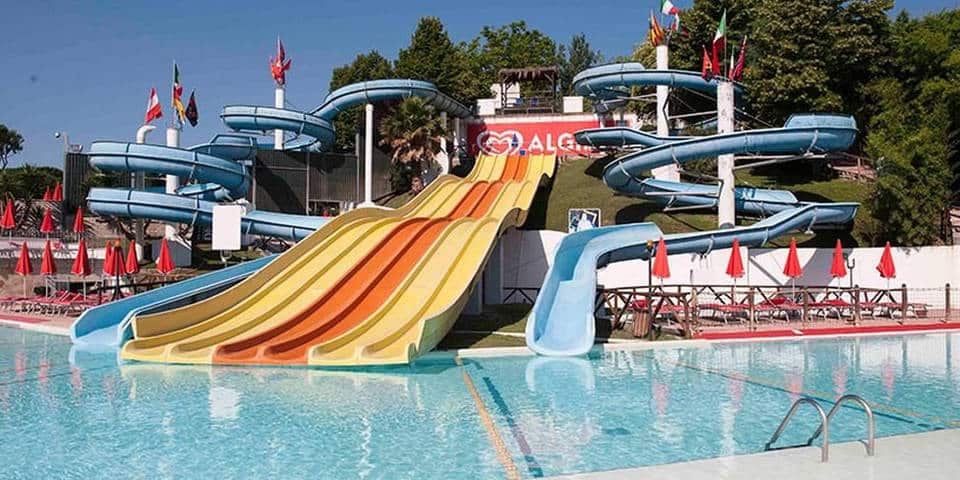 There is also a large shopping area
Location: Vicolo del Casale Lumbroso, 200
Website: www.hydromania.it
Price: 24 euro for adults and 19 euro for children
How to get: on bus N906 from metro station Cornelia (Line A)
Opening hours: from 9.30 am to 6.30 pm
Restaurants
There are several excellent restaurants in Rome with babysitters, professional animators, and special playgrounds.
L'Uliveto
L'Uliveto is an elegant restaurant in prestigious hotel Rome Cavalieri, where parents can enjoy lunch or brunch in English style with Mediterranean cuisine, while children will play in separate rooms with professional animators. This restaurant also suitable for the youngest guests because there are special children's feeding and changing rooms.
Location: Via Alberto Cadlolo, 101
Tel. for reservations: +39 06 35092145
Enoteca Ferrara
Located in the heart of Trastevere district, Enoteca Ferrara is a perfect place to visit on Sundays, where you can leave your child with professional animators Federica and Caren, who speak both English and Italian. For parents, there is an excellent wine card and a great variety of Roman dishes.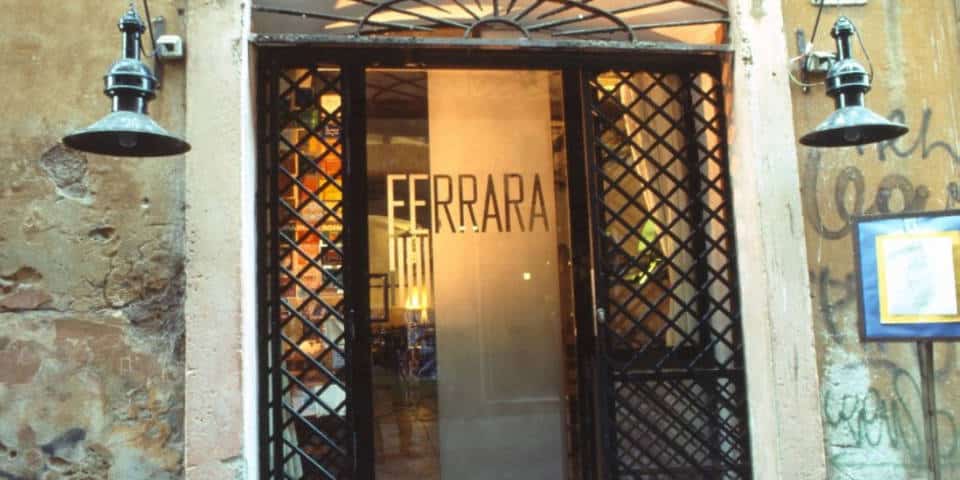 Address: Piazza Trilussa, 41
Tel. for reservations: +30 06 58333920
Website: enotecaferrara.it
Rossopomodoro
The Neapolitan pizzeria Rossopomodoro is located in the city center, 2 minutes from the Pantheon. There are chairs for children's chairs and large tables. However, the most interesting thing is master classes on making pizza for kids that take place every Sunday from 10 am to afternoon.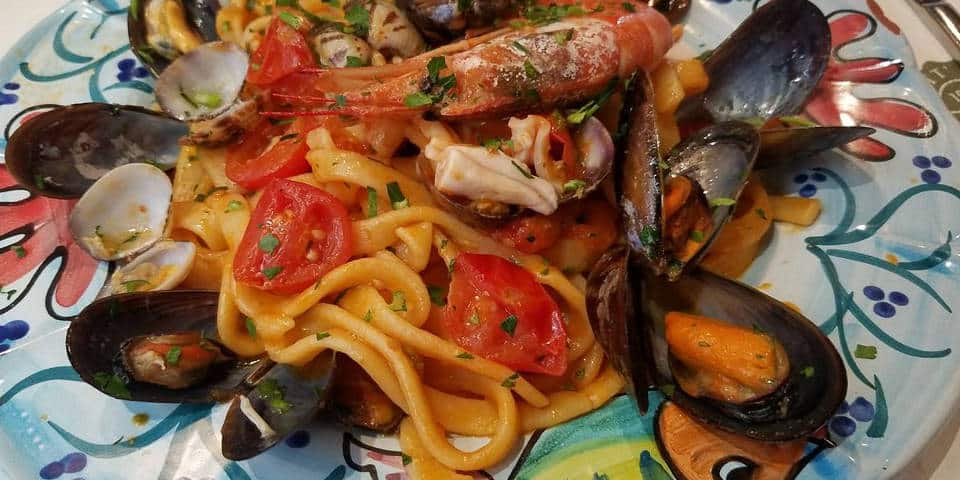 Address: Largo di Torre Argentina 1
Rec 23 Restaurant Emporio Club
Saturday and Sunday at Rec23 Restaurant Emporio Club are family days, which means an excellent brunch with homemade lasagna, mozzarella, cakes and a separate table for children, where they can play and paint under the supervision of a babysitter.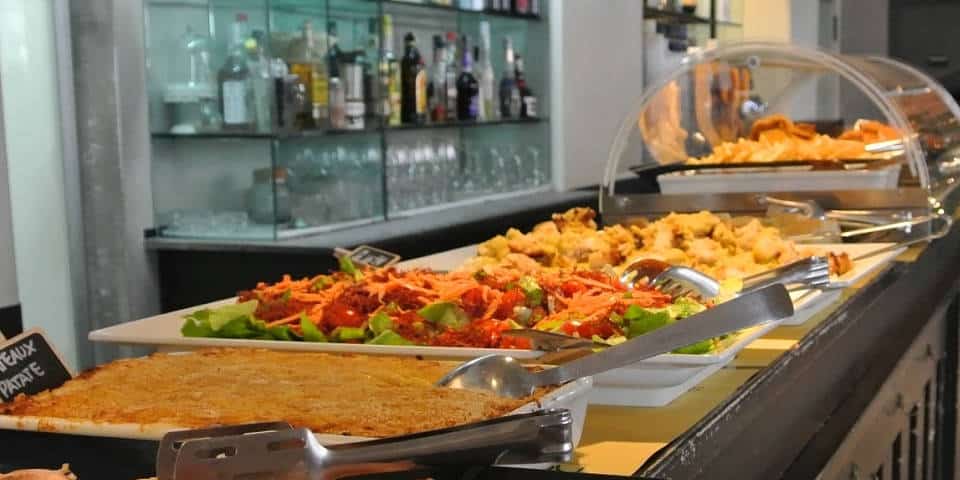 Tours and Master Classes
While booking tours, check with the guides whether you'll be able to go through the route with the stroller. For example, the dome of St. Peter's Cathedral in the Vatican can only be climbed with a backpack or sling. Moreover, in the city center or in Trastevere area, the guide will prepare the route in advance, avoiding high stairs and impassable alleys. A professional guide with experience in working with children will always  try to adapt the tour program to the child's age.
Gladiator School
Gladiator school is an unusual and creative way to prepare your kids for a trip to the Colosseum. Professional instructors from the Historic Group of Rome (Gruppo Storico Romano) teach their young and older pupils on how to become the real gladiator, using training swords and gladiator's clothing. After the visit to this school, you will know a series of basic combat techniques. The price starts from 60 euro per person. Drinks, visit to the museum, gladiator training and certificate are included in the price.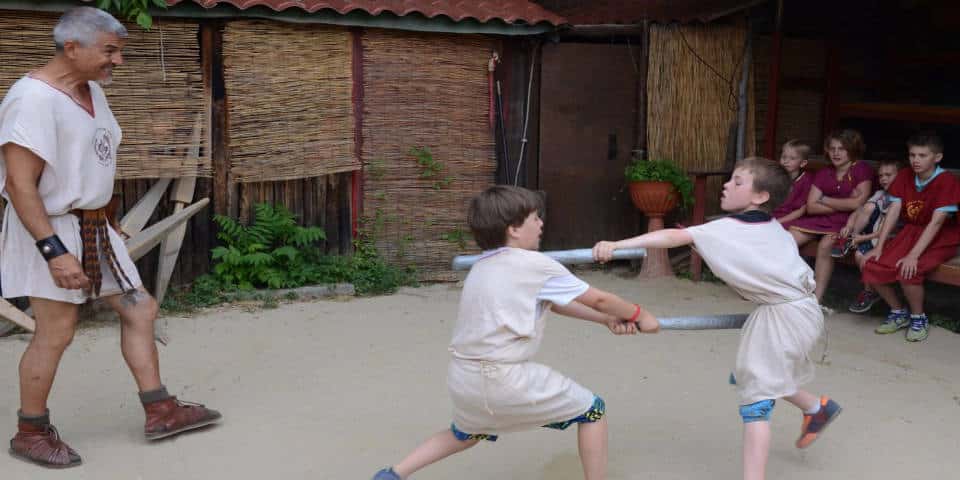 You will be rewarded with a certificate of participation after two-hour lesson
Location: Gruppo Storico Romano, Via Appia Antica, Rome
Nearest bus station: Appia Antica-Travicella (lines 118 or 218)
Website: www.gruppostoricoromano.it
Apartments and Hotels
Since public transport in Rome is not the most comfortable for children, I advise you to stay as close to the historical center as possible, so that everything interesting is within walking distance.
Of course, if you are coming to Rome with a child, rent an apartment is much more convenient and profitable option, but be sure to check with the owners the following points:
Are there any problems with hot water in the apartment? Often such a problem exists
Whether there are staircases or open balconies in the house
Be sure to discuss the hours of arrival and departure, because often in the apartment you can't leave luggage
Situation with good hotels is much more difficult, since in the center the cost of a family room for 3-4 persons starts from 150-200 euro per day. I advise you to consider one of these options:
Overall, Rome is plenty of interesting options for any budget where you can spend time with kids. If you are looking for unforgettable experience, the Eternal City is waiting for you!