Planning a trip to Rome? It is, definitely, one of the most beautiful cities in the world. If you are planning your first trip to Rome, but aren't sure what to expect and how to prepare, here are my top tips on things you have to know before you go.
In short about the author: Ciao! My name is Kate, I am living in Rome for the last 8 years. During this period, I managed to explore most of the country, but, as it turns out, Italy is endless to study. Only Rome is one of the most historically richest cities in the world. I am happy to share my experience with you since there are so many interesting things to show and tell about. Let's discover the Eternal City together! Trust me, it is difficult not to fall in love with Rome from the first sight.
Weather
From November to March, when there is a higher possibility of rains in Rome, there are fewer tourists, which means you will feel more comfortable. The heat in July-August can reach up to 40 degrees, but during these months we just walk at dawn from 5 to 11 am, then we sleep at home and go to the night promenade at the Tiber from 9 pm.
What to See
Rome is one of the most beautiful cities in the world with the biggest number of monuments, squares, churches, attractions and art works. 
Local Currency
The currency used in Rome is the Euro. It is almost impossible to exchange dollars or exchange rate losses will amount to 40%. It is best to exchange cash for euros in your country and get a multi-currency card. If you are a citizen of one of the EU countries, we recommend that you apply for a Revolut card, which allows you to save significant amounts on currency conversions.
Visa
Italy is one of the Schengen countries. American citizens are not required a visa to enter Italy if they plan to stay under 90 days. However, your passport must be valid for at least six months after your planned departure date. Citizens from countries outside the European Union, like the United States, are required to present a passport valid for at least three months beyond the intended stay in Italy. If you are a citizen of any European Union state, you need only present a national identity card to enter Italy.
Number of Tourists
Be prepared that there are always a lot of tourists in Rome. Thus, if you want to visit the Colosseum, Borghese Gallery or the Vatican Museums and Sistine Chapel, you have to buy tickets in advance (at least 2-3 weeks before your trip).
And yes, you can skip long lines to the Colosseum or any famous museum. How? Just buy tickets in advance.
Learn Basic Italian Phrases
Ciao = Hello/Goodbye
Buon giorno = Good morning/Good afternoon
Buona sera = Good evening
Arrivederci = Goodbye
Grazie = Thank you
Prego = You're welcome
Per favore = Please
Sì = yes
No = No
Mi scusi = Excuse me/Pardon me
Parla inglese? = Do you speak English
Roma Pass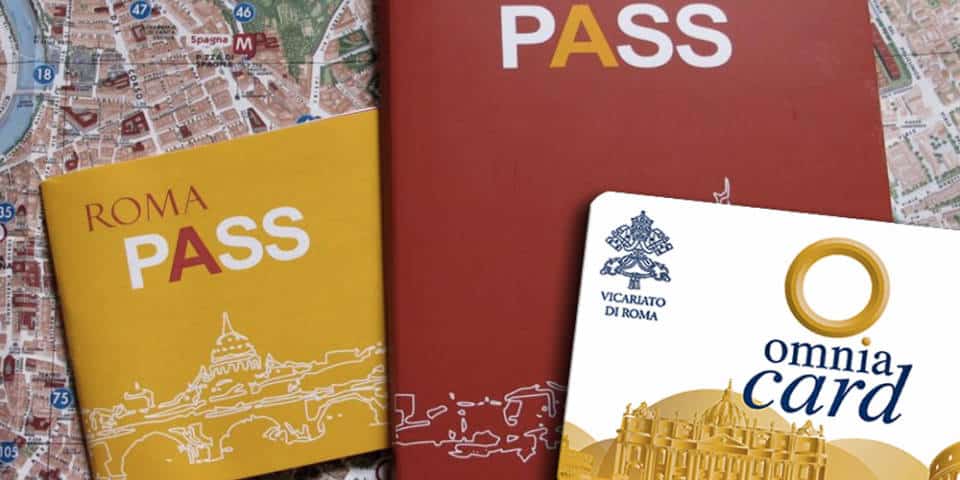 The Roma Pass is the special tourist card which gives an opportunity to discover Rome by spending less money. Thereby, it includes the access to favorite sites as the Colosseum, Capitoline Museums, Roman Forum & the Palatine Hill, the Borghese Gallery, Castle Sant'Angelo, the ruins at via Appia Antica and Ostia Antica, and many more attractions, contemporary art galleries, and museums. The price is 28 or 38 euro.
Coffee Traditions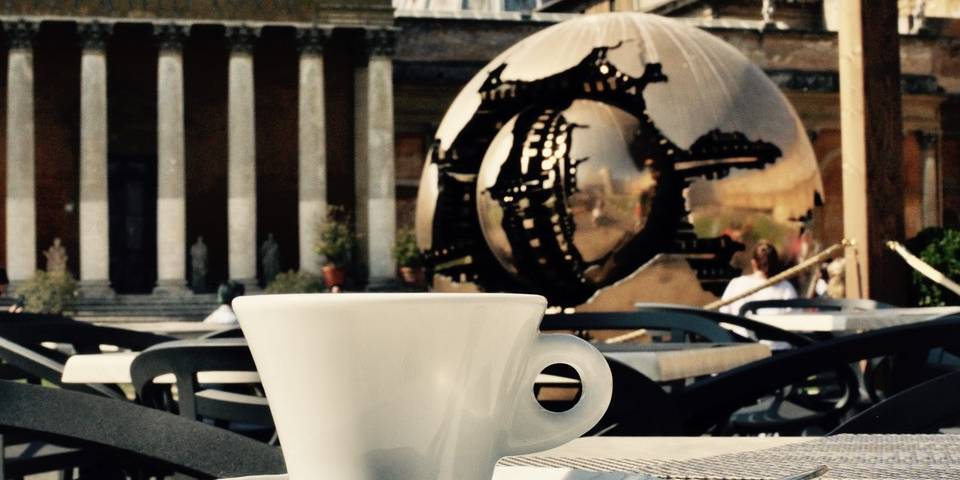 Traditionally, Romans drink coffee standing up near the bar counter (you have to pay for table service otherwise). This is the way to pay at least twice cheaper price and feel yourself as the real local. If you decide to use table service, the price of the "coperto" and "servizio" will be listed in tiny print at the top, bottom or on the back of the menu.
Moreover, it is important to know that Italians drink cappuccino only before 11 am, for breakfast. Same works with coffee latte: locals usually drink it in the first half of the day because many believe that it is better for your health to consume milk only before lunch time. When you order coffee latte, don't say just "latte" because it translates from Italian as "milk", so the bartender will bring you a glass of milk. In addition, locals usually do not drink coffee Americano.
When to Visit
Actually, the best time to visit Rome is spring and fall. Winters here are mild but wet, leaving April/May and September/October the best times to visit. Moreover, on 21st of April is the birthday of Rome, which is the period of amazing events.
Hot Summer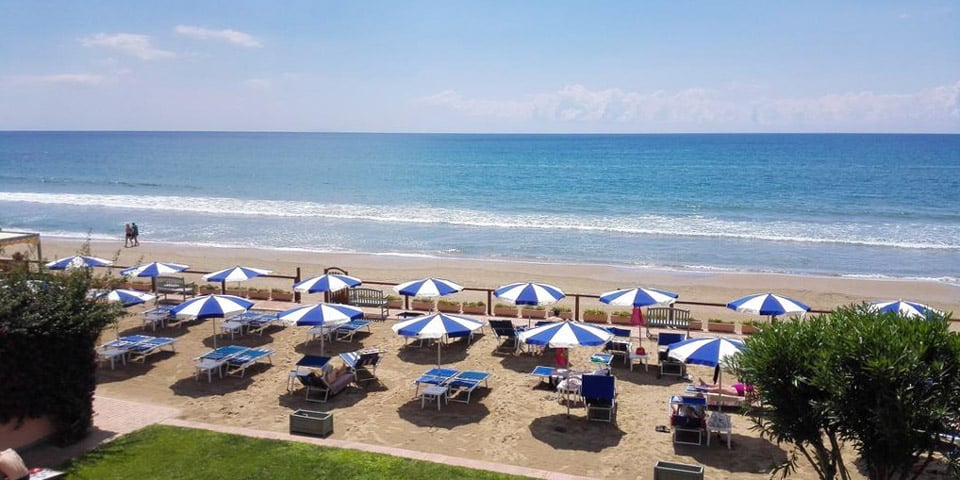 If you are going to visit Rome during the summer time, be prepared for heat. Undoubtedly, there are many beautiful beaches near the Eternal city, but if you want to explore Rome, do it at dawn or in the evening time!
Learn the Water Fountain Trick
There are many water fountains around the city, with water flowing freely all day and night. It is free, clean, delicious and saves a lot of money. 
Tip: there is a spout with a hole in the top on the drinking fountains. Block the end of the spout with your palm and the water will shoot out of the hole, making it easy for you to drink
Eat in Trastevere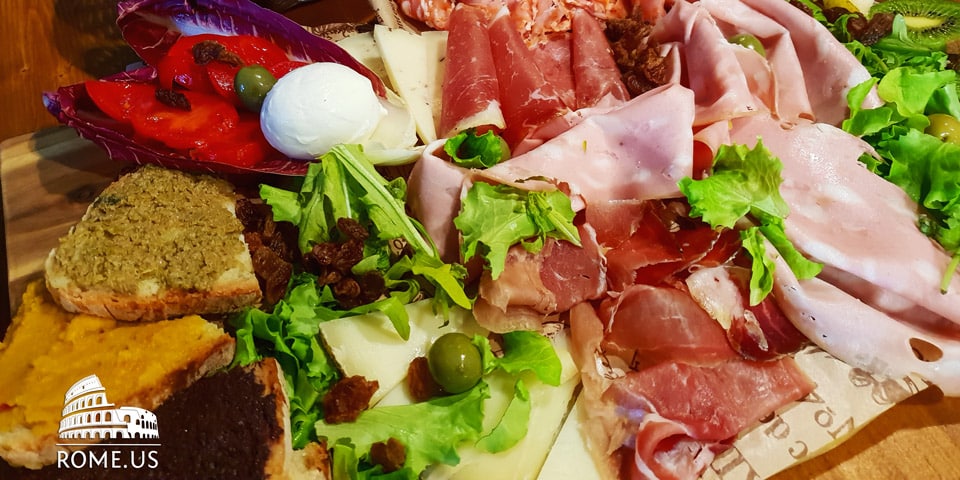 If you want to try real Italian dishes without overpaying for your Roman experience, you should definitely visit restaurants in Trastevere district. Of course, there are good restaurants in the historical centre of Rome, but no one promises you high quality of food, excellent service and cheap prices. If you decide to eat in the city centre, you should choose a restaurant carefully.
Tipping is not mandatory in Europe as it is in the US. However, if you liked the food and service, you are more than welcome to leave couple of euro to waiter
Aperitif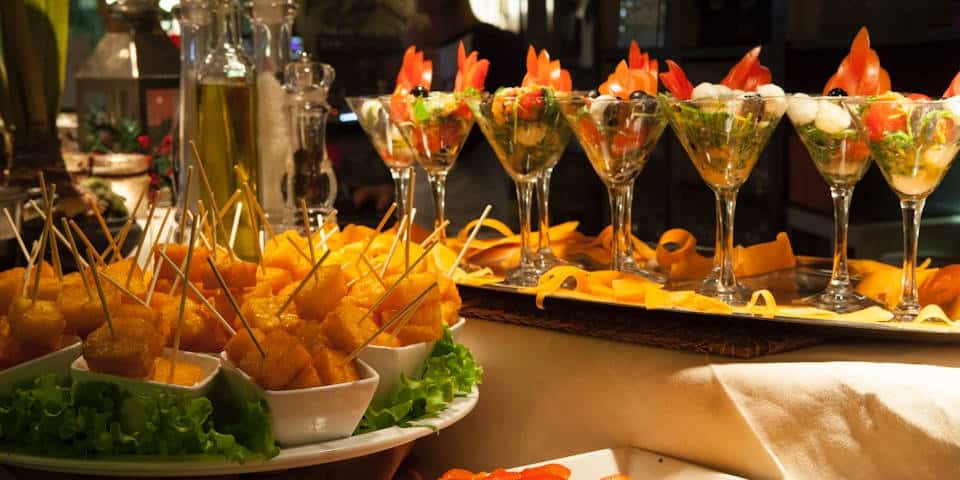 Visiting Buffet Bars in Rome for an Italian Aperitivo is a great idea because you can eat typical Roman food for a cheaper price and meet with your friends to discuss the latest news. Particularly, aperitivo (aperitif) is an Italian version of happy hour.
The typical aperitif includes a drink and a buffet that you could pass up during the entire dinner or a particular set of dishes that come along with your drink.
Also, the apericena time starts from 6.30 pm more or less, while between 9 pm and 10 pm it ends. The average price for an aperitif per person is 10-15 euro.
Comfortable Shoes
If you are in Rome, be prepared to walk a lot. The city is full of amazing details, decorations, where every angle has its own history. It is definitely better to discover Rome by foot. Thus, you need comfortable shoes for your everyday walks and tours.
Driving
Moped drivers zip around cars without a seemingly moment thought to their own security. Horns are blaring, lanes mean nothing and no one appears to have an ounce of patience behind the wheel. If you want to travel in Italy, you better do it on high-speed trains.
Take a Scarf with You
Despite the fact that it is usually warm in Rome, where according to statistics, there are more than 270 sunny days per year. However, you should take a scarf with you because there are about 1000 churches in Rome and you have to cover your knees and shoulders to go inside. My advice is to visit at least 5 churches during your Roman holidays because, trust me, local churches are masterpieces with famous art works inside.
Opening Time of Restaurants
Dinner in Rome starts later, since at 7 pm all restaurants are still empty. Locals usually start to eat around 8.30-9 pm. Moreover, most restaurants work from 12:30 until 2:30 pm and from 6 pm until midnight. For breakfast, most bars offer only sweets as cornetti (croissants), since Italians do not eat eggs or ham for breakfast.
Supermarkets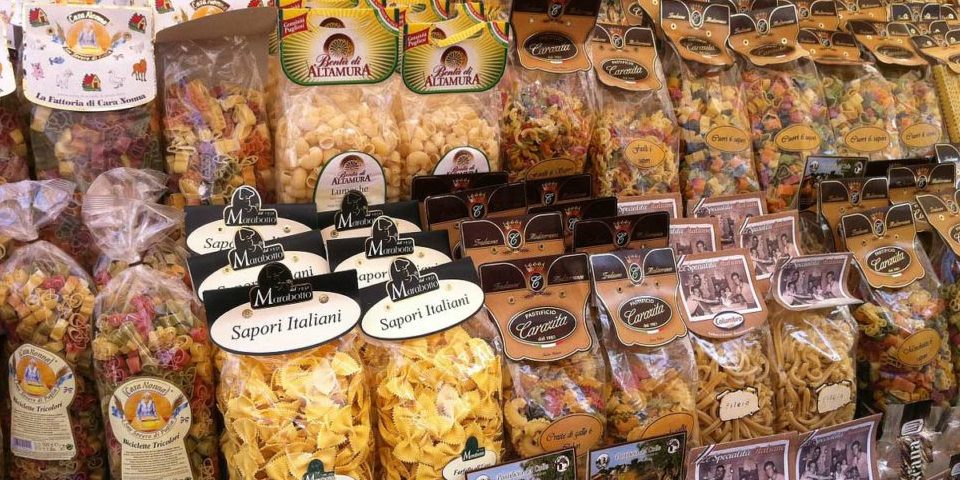 As in any city, there are many supermarkets. However, most of them work until 7-8 pm maximum. On Sunday, moreover, most supermarkets are either closed or work until lunch time. My advice is to visit local supermarket and try Italian delicacies as cheeses (formaggi) or prosciutto (meat cuts) that are sold by weight. This is the best option for budget lunch or dinner with ingredients of high quality.
Beware of Pickpockets and Scams
Since there are many tourists, you can meet persons who try to steal something from them. Watch your bag carefully and do not keep any valuables in your pockets. Also, sometimes restaurants in touristic places try to charge guests hundreds of euro for dinner (always check menus and better avoid restaurants for tourists). In addition, do not sign any petitions on the street, giving your personal details to random people. However, Rome is still very safe city.
Gelato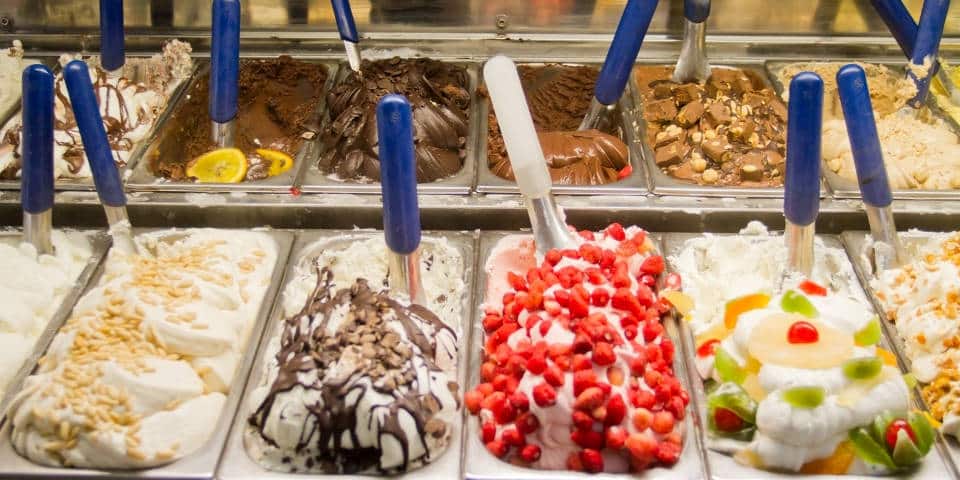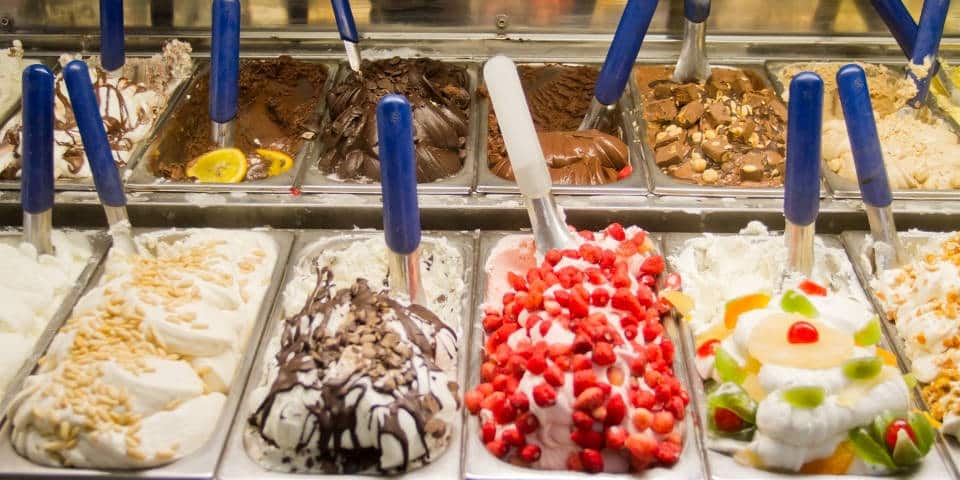 Italian gelato (ice cream) is must-try during your visit to Rome. Try to avoid touristic places when you choose gelateria. Here is the list of best gelato places of Rome.
You can purchase 3, 7 and 30 day passes for public transport
The trains don't always run on time, be ready for it. Regardless, the public transport system is an incredible way to get around, particularly in case you're on a budget. The trams are a great way to navigate yourself around town and they keep you above ground, so you see more. Also, kids under the age of 10 ride the metro for free.
Save money by obtaining a 3-day, 7-day or 30-day pass that you can utilize on buses, metro and trams as many times as you like
How to Get from Airport to the City Centre
Both airports (Fiumicino and Ciampino) are fairly far from the city center. From Fiumicino airport the easiest and fastest way is to take Leonardo Express Airport Train to Termini Station. However, there is also a way to take the regional train for about half the cost. The regional train makes multiple stops, so you can get off at the stop closest to your hotel. From Ciampino airport there are many buses that go directly to Termini Station.
You can order a private transfer from our website for 50 euro. So to say, the price for regular taxi is 48 euro. The driver, Sergio, will meet you at the airport and with him, you will be able to reach any point of the city in a fast and comfortable way.
Price: 50 euro (no additional payment for luggage)
Website: www.rome4.us
Taxi's can be costly, but the City of Rome has set rates for guests traveling from the airport. You should expect to pay 48€ to get to the center of Rome or within the Aurelian walls from FCO. The fixed price from Ciampino airport to the city center is 30 euro. The pleasant thing about the set taxi rate is the cost includes baggage and up to four travelers. As always with set fares, make sure the taxi driver knows you're aware of the admission rate before jumping within the cab. Indeed though it's illegal to charge more, you don't want to get scammed.
There are too fake taxi's and you should look for white taxi's with the taxi sign on top, an ID# and meter, before jumping in
How to Choose a Hotel
I recommend you to choose a hotel in the area of the Pantheon. This is the best area to explore all main Roman points of interest by foot. Moreover, it is located right near Trastevere district, so you will save a lot of money on food, since restaurants in Trastevere district are much cheaper than in the historical center.
Free Places to Visit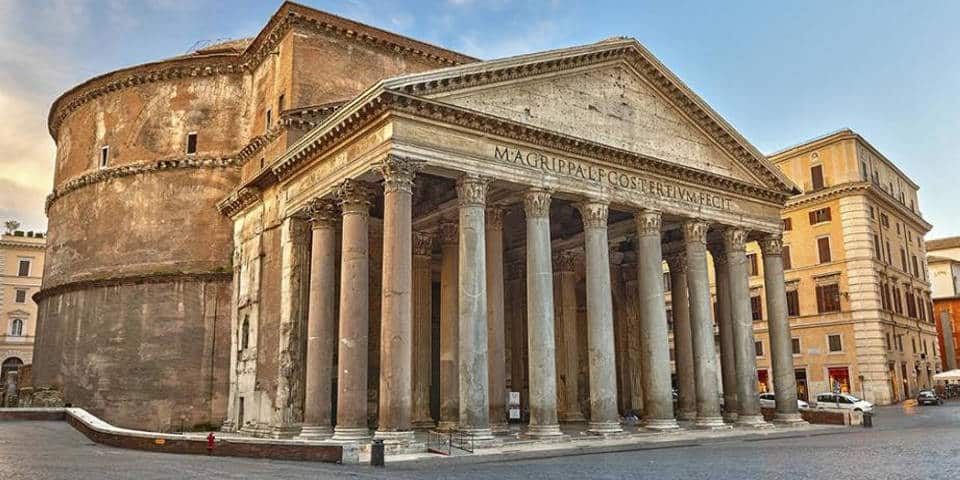 If this is touristic city, it does not mean that you have to pay for everything you want to visit or see. There are many free of admission museums, galleries (and, of course, churches). As an example, you do not have to pay to visit the Pantheon. Here's the list of free museums in Rome
Do not Accept Free Gifts from Strangers on the Street
Do not spend time of your Roman holidays for such a typical scam. If a stranger gives you something for free, he will start demanding money from you right after you accept a gift. 
By the way, as an option, you can buy local delicacies for souvenirs on one of farmers' markets
Some Shops Close for Siesta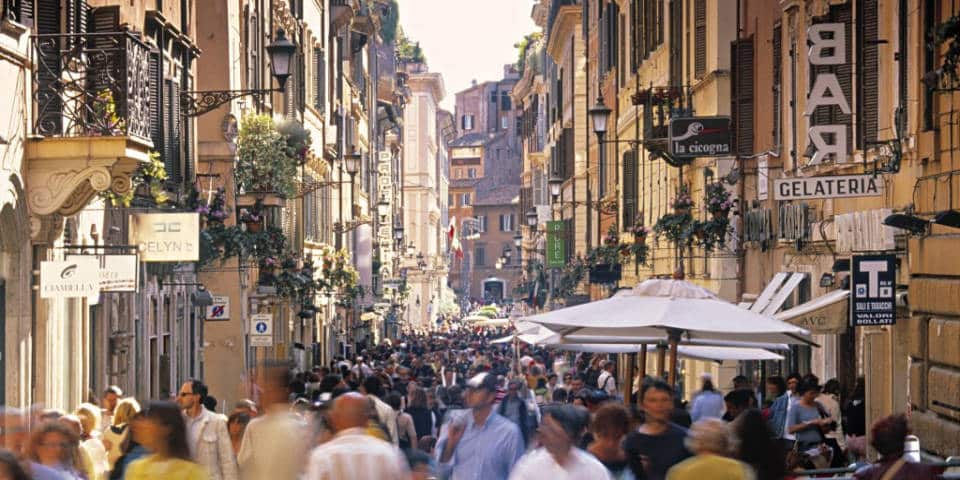 There is really relaxed lifestyle that Romans follow. Shops may or may not close for siesta from 1 to 4 pm. Thus, if you plan to go shopping, better start in the morning to avoid closed doors of the shops you like (most shops work until 8 pm). As an option, you can visit one of Roman shopping streets or Castel Romano designer outlet.
Read about History of the Eternal City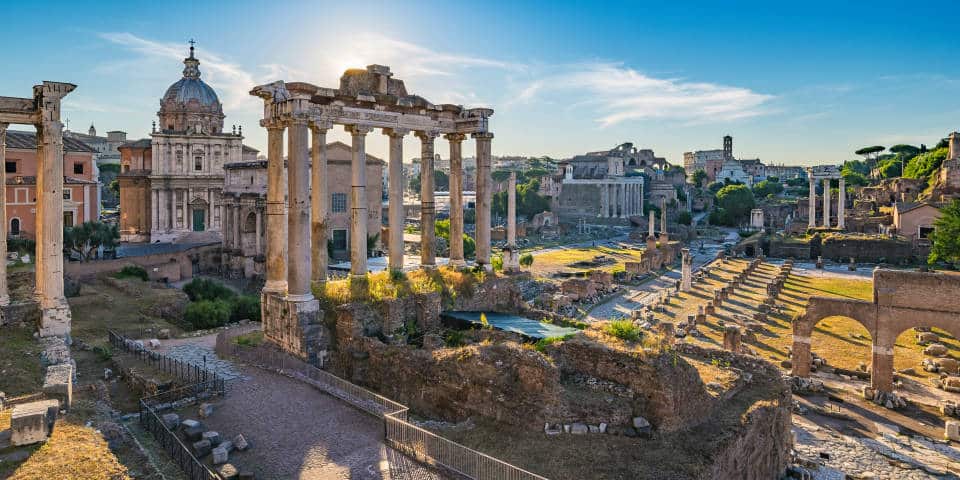 The history of Rome is unbelievably rich and interesting. To get maximum from your holidays, you have to understand what you see and why this place is important. Trust me, there is an enormous amount of places, monuments, piazzas and events in Rome.
Carry Cash
Carry cash – is one of the most valuable advices that I can give you. It is a normal thing if can't pay for your coffee with credit card. Moreover, in the Vatican almost everywhere only cash is accepted.
Our team is always waiting for you in Rome! We are happy to help with the organization of the cultural program for your holiday 🙂
How Much Does it Cost to Travel in Rome?
You should plan to spend around 131 euro ($145) per day on your vacation in Rome, which is the average daily price based on the expenses of other visitors. On average, tourists spend 37 euro ($41) on meals for one day and 10-17 euro ($19) on local transportation. Also, the average hotel price in Rome for a couple is 134 euro ($148). So, a trip to Rome for two people for one week costs on average €1,830 ($2,030) – including visit to paid museums, souvenirs shopping and meals in restaurants.
Rome Italy – Attractions, Hotels, Tour Guide, Things to Do, Best Places to Visit, Tips for Travelers
Rome is the best place for your perfect holiday. Get to know about things to do, what to see, where to stay, the best places to visit in the Eternal City, and where to go around Rome. In our travel tour guide we offer weekend trips and sightseeing activities with all the must see things