One of the most exciting memories of my childhood has always been and will remain the trips to the lakes. This unique feeling one experiences, sticking his head out of the car window, breathing in the scent of summer, flowers and cut grass. And suddenly you realize that all these scents dissolve in freshness, being brought by the waters, and at this moment the serpentine, winding through the rocks, reveals in front of you the dazzling azure of the lake…
When I first saw the bird's eye view of the Lake Nemi, spread out in front of me, I experienced the same unique feeling as I did when I was a kid.
This walk is for the ones, who love the mysteries of the nature, those in Love
with each other, for people in love with life!
Our trip parts from the City Center of Rome, where, you will will meet and start our journey in the comfortable and spacious car with air-conditioning. We'll take the New Appian Way, a highway with an amazing umbrella-shaped stone pines on both sides of the road which will bring us to – Castel Gandolfo – a medieval town nearby the summer residence of the Pope and the National Vatican
Observatory are situated. Here we will taste the best wines of the Lazio Region. Our route will pass through the picturesque places offering the stunning views of Lake Albano.
Mountain serpentine, enveloping the hill, will lead us to the cosy little town of Nemi – also known as the wild strawberry capital of Italy where the "tasty" part of our tour begins.
Walking through the picturesque medieval streets, we will stop by the famous Salumeria (founded in 1870) that will definitely impress the fans of prosciutto and salami, cheese and wine experts that we will have a chance to enjoy all these specialities.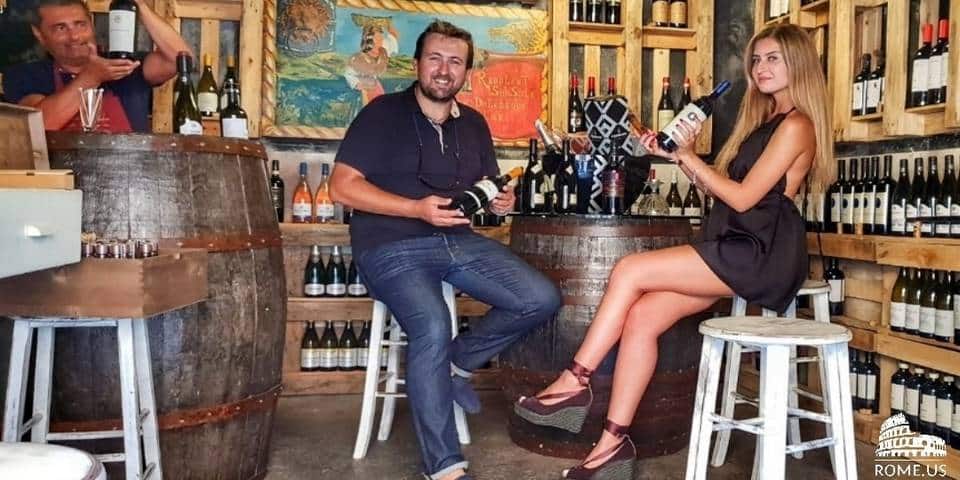 Then we will pass onto the small grotto, where a cheerful and friendly owner will let us taste the truffle products of all types and kinds. We will find out how these Royal Mushrooms are collected, produced and discover some secrets on the way they are cooked.
"In vino veritas" (The truth is in wine) – as the famous Latin proverb says. And we are going to check it out if this is true in the small cellar at the main street where we are going to have a cosy wine-degustation.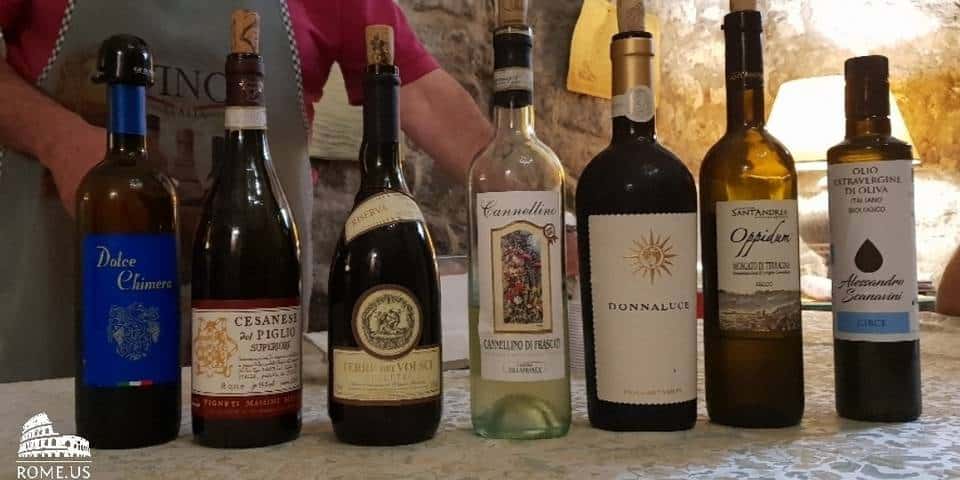 We can also pay a visit to Nonna Nadia's place, where the true lovers of liquors and spirits may "spoil themselves" by tasting around 7 different flavours of its unique wild strawberry liqueur, which is famous all around Italy.
We will also enjoy the visit to a medieval Ruspoli Castle and the garden terrace (*open in April – October only) with its breath-taking views over the Lake Nemi, where we will take photos that will melt your heart when you are back home.
On the way back, we can pass by a very particular place being loved by the locals
– Ariccia, famous for its unique taverns called "fraschetti" where the Romans come to enjoy the real homemade Romanesque cuisine and – especially the world famous dish called Porchetta, which takes its origin exactly from this place.
And for those of you who enjoy photography, I know very special spots, from
which You can make your perfect shot!
Tour Options
4 hours – The most ancient road Appia Antica , Castel Gandolfo, lake Albano,
lake Nemi
5 hours – Wine tasting in Castel Gandolfo
6 hours – Lake Nemi belevedere from " Terazza degli innamorati "
7 hours – The magnetic anomaly place where objects "climb up the hill", Ariccia
town, Chigi Palace and Suicide Bridge
8 hours – unforgettable dinner in a famous fraschetta – the only place, where
you can find typical Roman cuisine
Important info
All the tastings and degustation mentioned above are included in the tour rate
This tour is suitable for everyone staring from families with small kids and
couples to elderly people. It's an easy romantic walk, relaxing, tasty and
entertaining. Noone will get bored or get tired by long distance walks.
Guaranteed!
However, please, remember to take comfortable shoes and light jacket for the
evening time with you. And what is more important – good appetite and smile
are an absolute MUST HAVE
Timelines: 09-10:00 a.m ( its possible to organise the trip after 2-3 pm as well )
Transport: Premium Class Auto and Minivan
Meeting point: your Hotel
Duration: 4 – 8 hours- We recommend a full day 8 hour excursion to experience
the beauty of the region
Degustation includes:
6 types of wine
4 types of salami and Prosciutto
3 types of cheese
4 types of bruschetta salsas made of Truffles, sundried tomatoes and artichokes
a variety of strawberry liquours and grappa
Price for a company of max 4 people: 300 euro – 4 hours, 360 euro – 5 hours,
420 euro – 6 hours, 480 – 7 hours, 540 euro – 8 hours.
Price for company of 4-6 person (mini van is needed): 360 euro – 4 hours, 430
euro – 5 hours, 500 euro – 6 hours, 570 euro – 7 hours, 640 euro – 8 hours
Note
On demand we can organise a lunch /dinner in a restaurant with a stunnig lake view
All extra delicasies , not mentioned in the description list are paid additionally
This excursion is individual and we do not mix differen't groups, thus all the attention will be enirely yours.