The Fountain of Acqua Paola (Fontana dell'Acqua Paola) is one of the most romantic and breathtaking places in Rome. It is known by Romans as "er Fontanone" (the "Big Fountain") and is a baroque masterpiece which stands on Janiculum (Gianicolo) hill near the 180 degree view of Rome. Moreover, the fountain's waters used to come from Lake Bracciano into the Eternal City.
History
The Fountain of Acqua Paola was commissioned by Paul V Borghese in 1612 as a monumental representation of the aqueduct. The monument marks the end of the aqueduct and is named after its creator. After its creation, Paul V committed to several public works projects. One of these works was the renovation of the ancient Trajan Aqueduct so that it started to bring water to Trastevere again.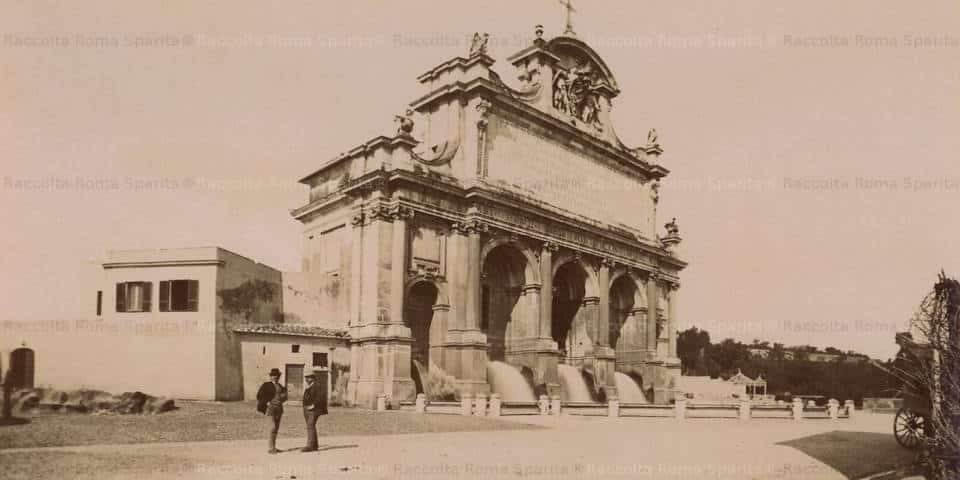 Three architects worked on the project
The fountain was created by Flaminio Ponzio and Giovanni Fontana, who was working on the project for three years and succeeded in bring water to the Janiculum hill.
Interesting Facts
As was popular at the time, all materials from the construction were scavenged from other ancient monuments. For instance, stone and marble were taken from the Forum of Nerva, while granite columns were taken from the St. Peter's Basilica built by Emperor Constantine.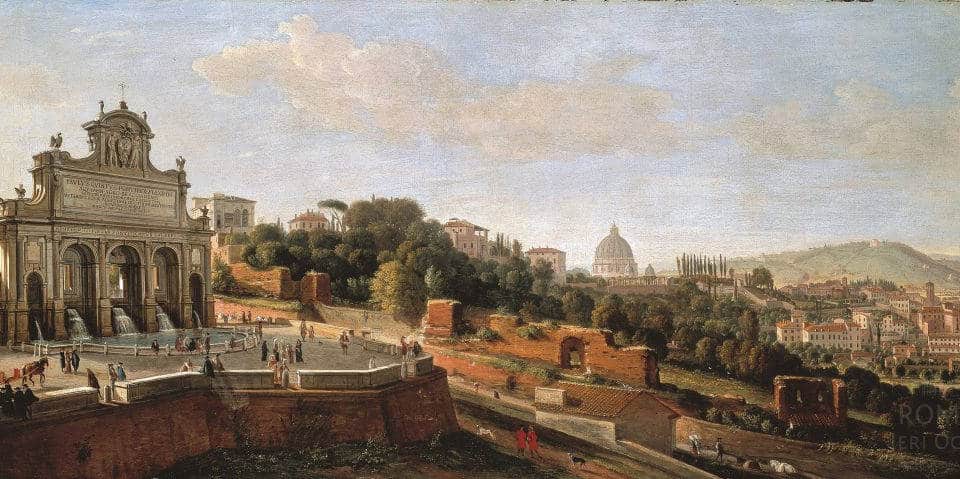 The fountain resembles the Triumphal Arches of ancient Rome
It consists of 5 arches separated by marble columns and three central niches with waterfalls. However, originally, there were five water basins, were each of them was dedicated for the arches. In 1690, Carlo Fontana created the semicircular basin that mirrored the shape of the viewing terrace.
At the top of the fountain are two winged angels holding the Papal crest, dragons and eagles that stand guard at the ends. Moreover, there is an inscription celebrating the Pope responsible for renovating the aqueduct and creating the fountain.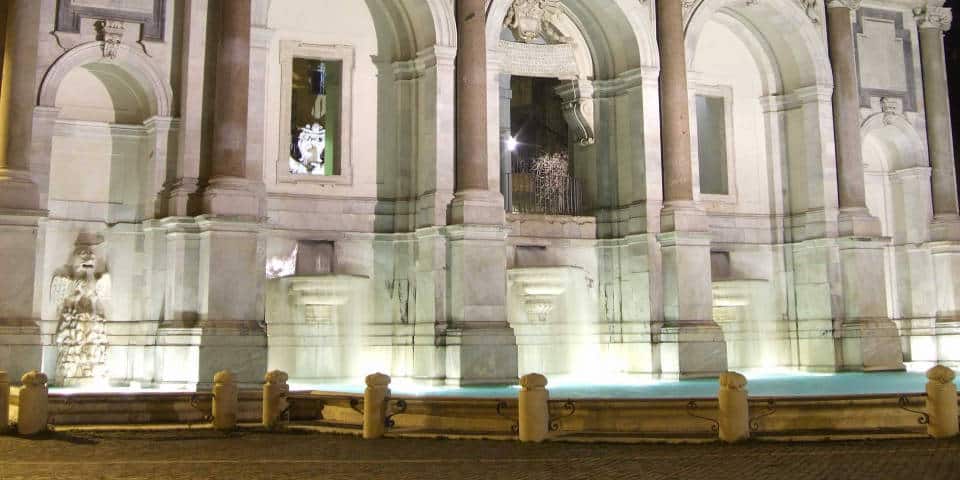 The inscription has a mistake. It states that the old Alsietina Aqueduct was renovated to create the Acqua Paola, while originally, it was Trajan's Aqueduct that was restored
In 1849, the "er Fontanone" sustained damage from French cannon fire when there was the battle on Janiculum hill. The latest restoration was in 2002-2004.
The fountain featured in the opening scene of Paolo Sorrentino's Oscar winning "La grande bellezza" (The Great Beauty)
Undoubtedly, the fountain is one of the most beautiful and romantic places in the Eternal City. Many tourists and locals visit the top of Janiculum hill to admire the fountain and enjoy 180 degree views of Rome.