The Campo de' Fiori is one of the main squares of the Eternal city. It is popular because of its flower, fruit and vegetable market during the day time and for its restaurants and shisha bars at night.
History
The Piazza Campo dei Fiori got its name in 1456 under Pope Callistus III because previously, it was a field of flowers. Pope reorganized the whole district and paved it. During his works many luxury palaces were built, for instance, Palazzo Orsini.  After the restoration, the piazza became popular meeting for prominent figures as ambassadors and cardinals.
Consequently, the market of horses appeared twice a week on the square
Eventually, many hotels, BnBs, and artisan workshops filled the area and made it one of the most famous parts of the Eternal City.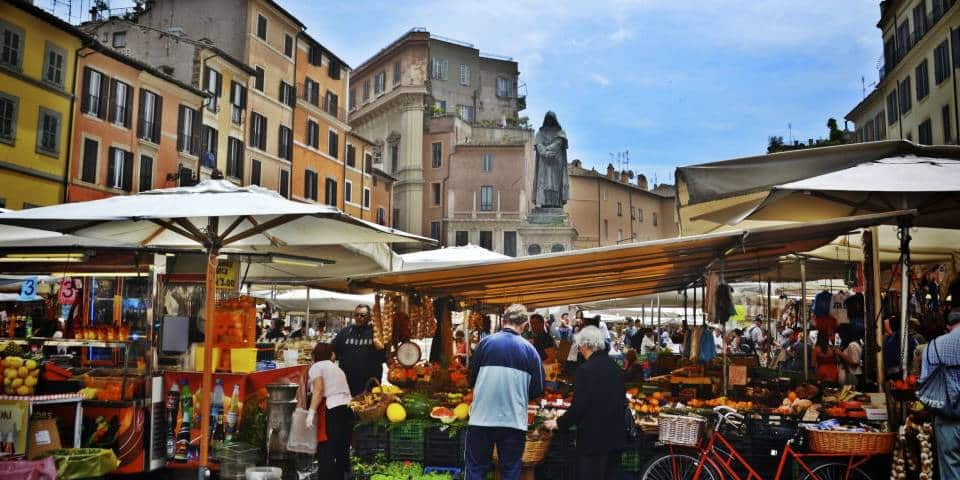 Public executions took place in Campo dei Fiori. As a sign of commemoration, today there is the statue of Giordano Bruno in the centre of the square
The Italian philosopher and Dominican monk was burned because he claimed that the Earth spins around the sun, and not vice versa, as people believed before. Bruno was accused of heresy and burned alive in Campo dei Fiori on February 17, 1600. The monument was built in his honor in 1889.
Moreover, there is an Italian comedy film "Campo dei Fiori" (The Peddler and the Lady) from 1943, directed by Mario Bonnard. Much of the film is set on the Campo dei Fiori and the plot tells about love story of a greengrocer and a fishmonger, who works nearby, but the greengrocer loves another woman.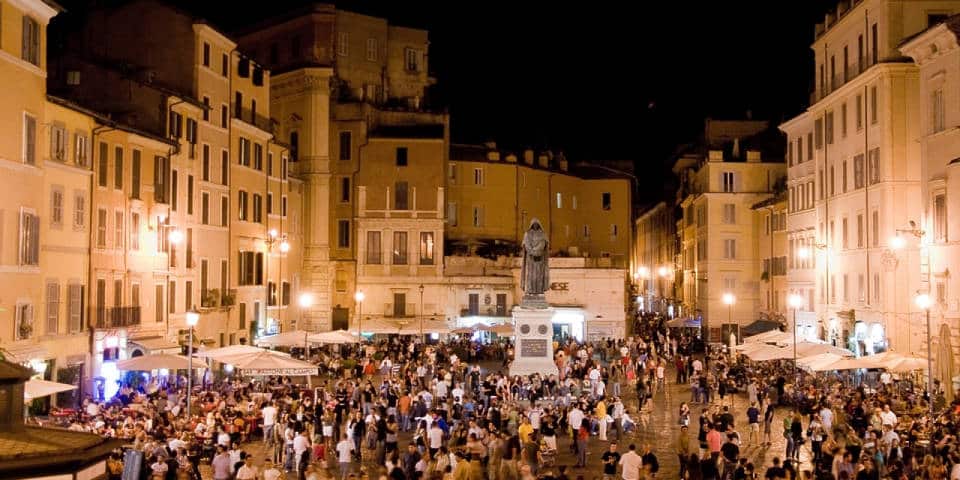 Today you can find a daily market on the square and enjoy the freshest fruits and vegetables. Moreover, there are many different flowers that you can buy along the piazza. At sunset Campo dei Fiori transforms into a legendary nightlife haunt. Many locals and tourists come there for a pre-party, to visit one of the local restaurants or to enjoy hookah in one of the shisha places. The piazza and streets nearby are full of young people during the evening time. Moreover, many famous gelaterias located nearby the Campo dei Fiori.
Where to stay
Prestige Rooms Campo de' Fiori is accommodation located on the square with the stylish, modern rooms and high quality services.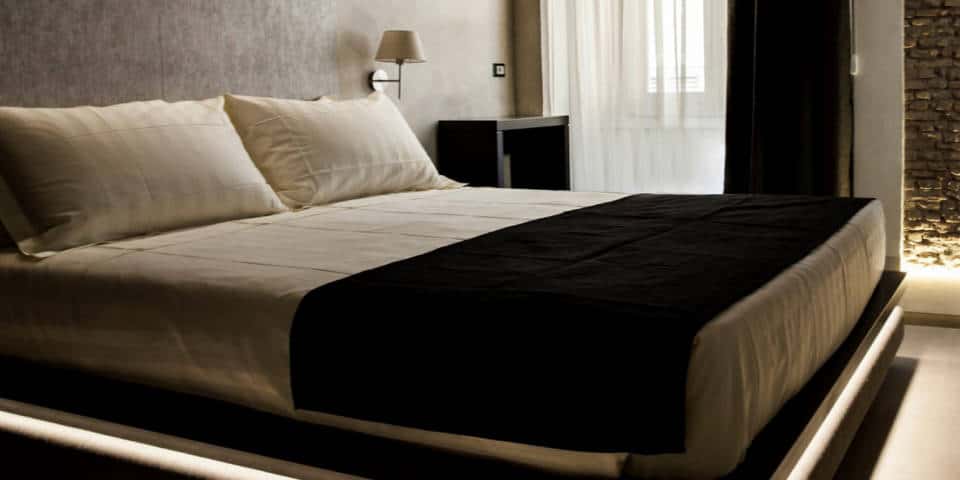 Restaurants
There are many restaurants located on Campo de' Fiori, which open during the evening, when the market closes. They offer a great variety of local dishes and have a warm international ambiance.
Maranega Restaurant
Maranega located right on Campo de' Fiori square and offers a variety of traditional Italian dishes, different cocktails, and is popular among visitors who like to smoke hookah (shisha). There are many guests every evening and the ambiance is very friendly.
Tel:  

+

39 066830 0331



Mail: 

info@maranega.com

Working hours: 8 am to 2 am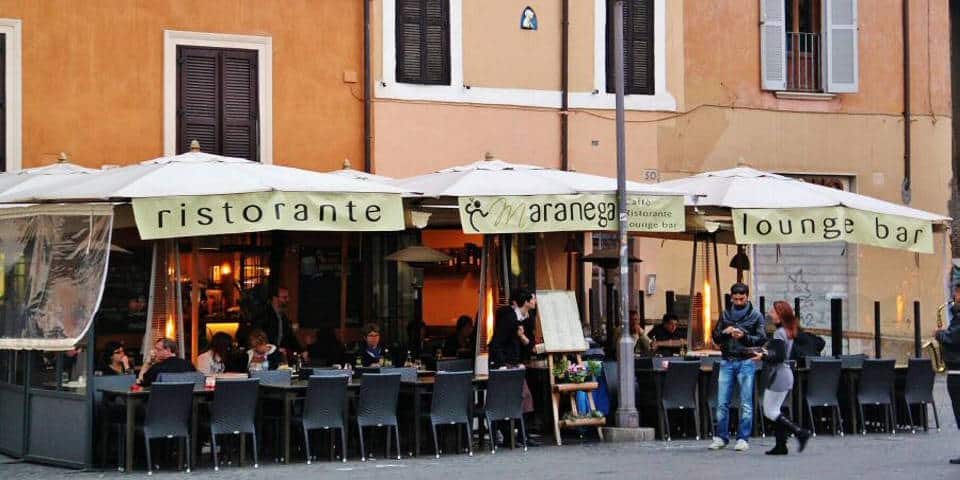 Magnolia
Magnolia is also extremely popular restaurant, which is full of guests every evening. In their menu you will find a variety of cocktails, shisha flavors, typical local dishes. Moreover, the service is great. Since Campo de' Fiori is one of the most famous Roman squares, prices in restaurants are higher than in Trastevere area, located nearby.
Tel:  

+

39 06 68309367



Mail: 

info@magnoliaroma.com

Working hours: 8 am to 2 am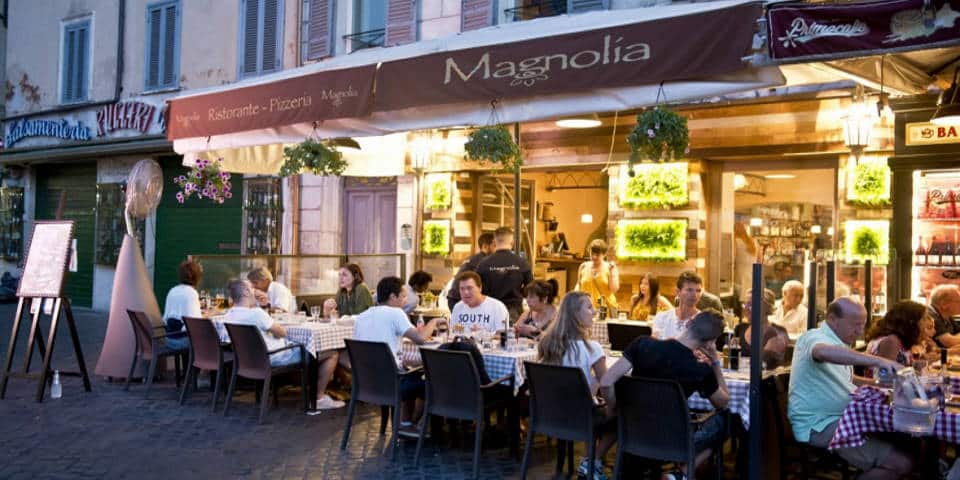 Antica Hostaria Romanesca
Romanesca offers local Roman plates. It is crowded after 9 pm by tourists and locals, so a reservation is advised. Moreover, the prices are inexpensive and the quality of food is great.
 Tel. : (+39) 06 686 4024
Working hours: daily noon–3 pm, 7–11 pm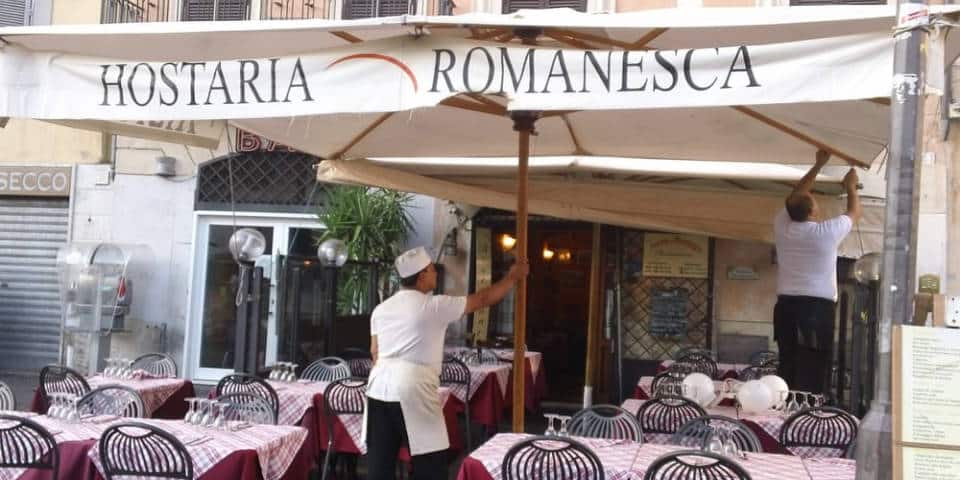 What to See Nearby
тут  тоже надо 2-3 предложения вступления к разделу, просто список смотрится сухо
Villa Farnesina
Galleria Spada
Area Sacra di Largo Argentina
Museo di Roma