There are numerous books written about Rome and its rich history. The Eternal City has many secrets and Romans showed their unique lifestyle, customs and features of culture throughout the existence of ancient Roman Empire with many interesting things to discover about the modern generation of this remarkable nation.
Here's the list of the best books about Rome:
F.Leonardi and M.Vellucci – Italian Style
Italian Style is the first book illustrated with the sketchmaze method by Fabio Leonardi, and created by Max Vellucci, to explain everything about the country in a fun and innovative way, through culture, traditions and customs. Accompanied by Mr.Sketchmaze, you will learn how to cook some typical Italian dishes such as pasta, desserts, pizza and bread. Moreover, you will understand how to enjoy an excellent ice cream and how to prepare a perfect coffee with Moka. With this book you can become a perfect Italian citizen.
Alberto Angela – Day in the Life of Ancient Rome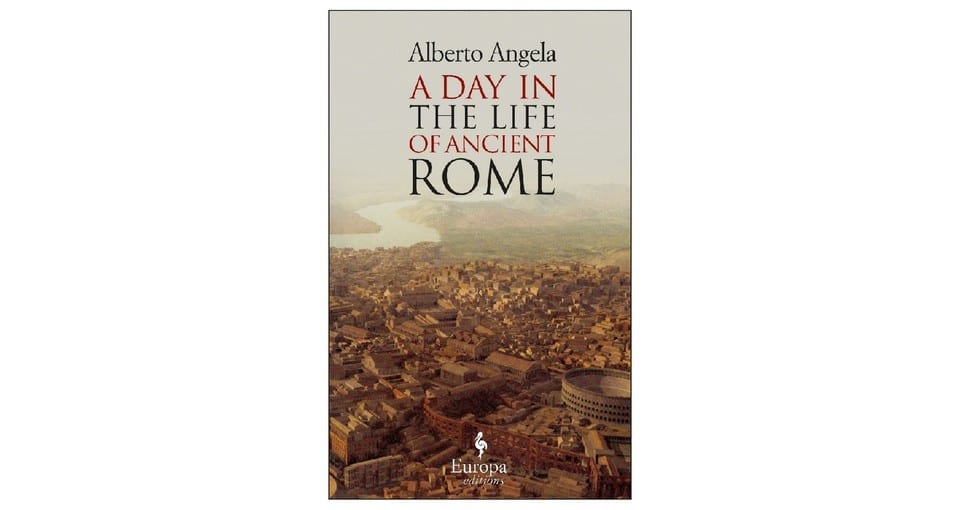 A Day in the Life of Ancient Rome is an illustrative overview of how Romans of that time lived. You will discover all the details about a typical day of a Roman citizen, traditions, customs, laws and features of the period of Roman Empire. Moreover, the book is written in a comprehensible way, so young modern generation can easily understand and imagine how previously people used to live and evolve.
Marcus Sidonius Falx – How to Manage Your Slaves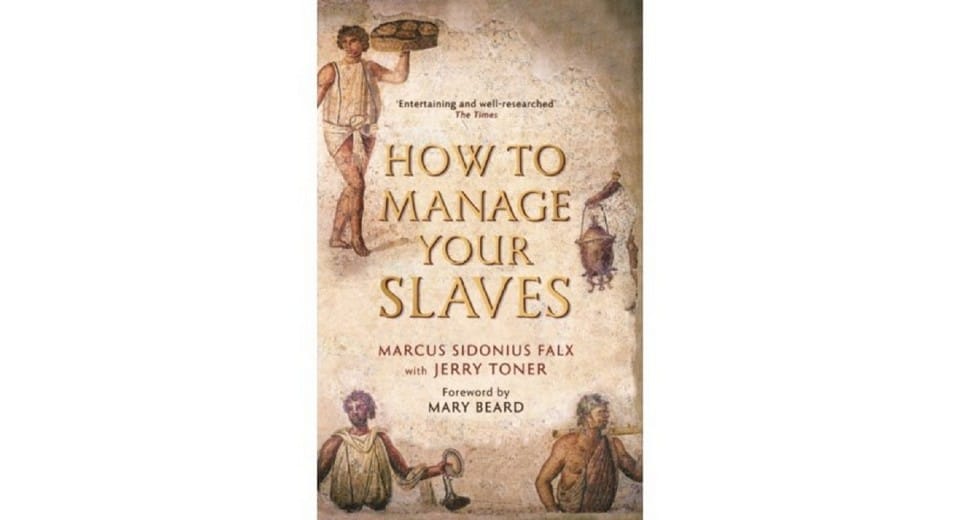 How to manage your slaves is a clear manual for managing slaves the Roman way. Marcus Sidonius Falx gives practical advice, describing how and where to buy slaves and how to get the value of them. Moreover, the author explains how to differentiate good slaved from bad. You will read about punishments of miscreants and secrets of command and respect. Slavery was the main institution in the Roman world during its long existence. There is an amazing parallel with today's way of leadership in work, family relationships and friendship.
Marcus Aurelius – Meditations
The book "Meditations" by Marcus Aurelius is the main work of the emperor and philosopher. The author and the Stoic school of philosophy, of which he was a devoted follower, valued reason and a logical perception of the world over all else. So, they considered a calm and analytical mind better than one ruled by desires and feelings. Moreover, according to Aurelius, the only thing people can do is accept pain and move on without complaining. Here, complaining simply disrespects the immortal logic of logos that is embedded in every person, and inflicts further pain oneself. The author coped with the pain caused all this suffering by maintaining his belief that physical pain is still a part of the greater good that is logos.
The main idea of the book is that you are the only person who can decide your fate and actions. Even if someone doesn't like you, don't let yourself stoop to their level. Always treat people with dignity and justice and you will never suffer as a result of your own actions.
Amara Lakhous – Clash of Civilizations Over an Elevator in Piazza Vittorio
In Clash of Civilizations Over an Elevator in Piazza Vittorio, Lakhous describes the story of murder in Rome. The novel is not only about a crime, but mostly about the Romans and their way of living. There are numerous clear examples that will show you features of Roman lifestyle, customs, and traditions. Moreover, the author tells a story about several different protagonists, whose lifestories and features of characters build an image of Rome and real life of its citizens.
Alberto Angela – The Reach of Rome

The Reach of Rome: A Journey Through the Lands of the Ancient Empire, Following a Coin by Alberto Angela follows the money as the way to gain power of the Roman Empire. He describes what was life like in the Empire and how were people and places connected under one rule. The author mainly focuses on aspects of daily life of ancient Romans. And, following the path of the coin through trade flows, we can touch every corner of that period of time and its people, from legionaries and senators to prostitutes and slaves. Through stories based on archaeological and historical evidence, Angela opens eyes on the Roman world and its modernity, and thereby emphasizes the importance of the ancient world to a modern generation of readers.
Howard Blackett – Life of Giuseppe Garibaldi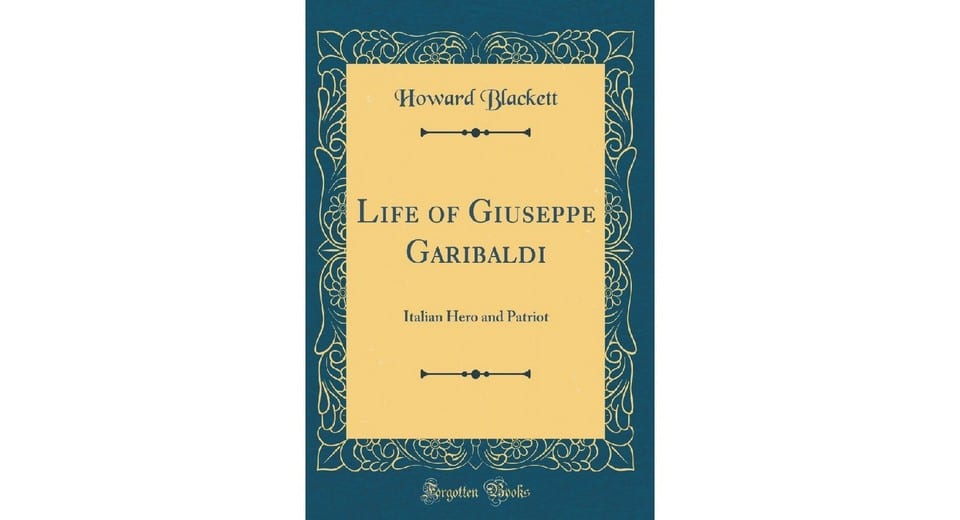 Howard Blackett tells in his book about Giuseppe Garibaldi, who had the dream of the liberation of his country and dedicated all his life for its realization. In this book you will read about the biography of the national hero of Italy, about his achievemets, difficulties and interesting stories from his life. Garibaldi was one of the main figures who influenced the process of unification of Italy in 1870. He had unique skills of leader, so people followed him and his ideas.
Stendhal – Rome, Naples and Florence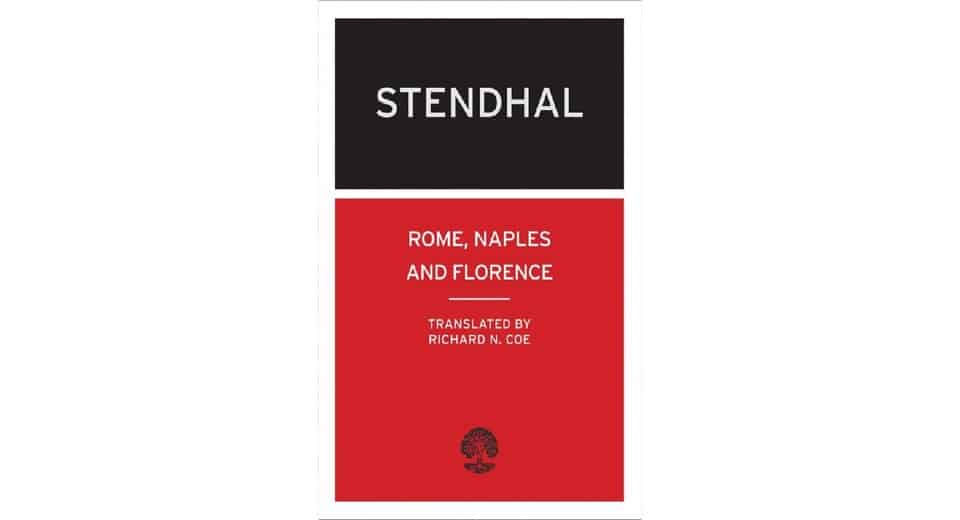 Rome, Naples and Florence is a Stendhal's travelogue written in 1817, then reviewed in 1818 and 1826. The author recounts the impressions of his trip to Italy over a period from September 1816 to October 1817. He focused not only on Rome, Naples and Florence, but also described his long journey over twenty cities, many campaigns and regions, and described a period of  pre-Garibaldian Italy. In this book you will read about paintings, art, music, opera, society, women, customs, dialects and languages of Italians and get deep into the beautiful trip over Italy. 
Mary Beard – SPQR: A History of Ancient Rome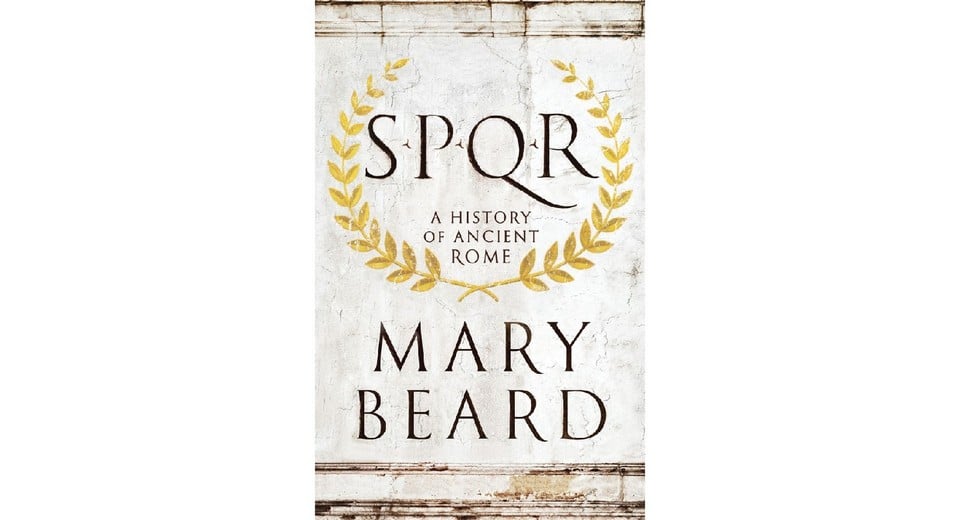 SPQR: A History of Ancient Rome book is about the history of Rome with focus on social classes, demographic struggles, and the lives of groups of people omitted from the historical period over centuries. "SPQR" will give you a clear understanding of Roman history for decades. Mrs. Beard tells about the Roman founding myth of Romulus and Remus (abandoned twins, who are said to have been sucked by a famous wolf) and takes the reader through 212 AD, when Emperor Caracalla made a revolutionary statement that all freemen are vast The Roman Empire, were now Roman citizens. Moreover, the author describes characters as Julius Caesar, Hannibal, Spartak, Nero, Cleopatra, Augustus and Caligula.
Suetonius – The Twelve Caesars
The Twelve Caesars book is a set of twelve biographies of Julius Caesar and the first 11 emperors of the Roman Empire written by Gaius Suetonius Tranquillus. It was written in 121 AD, during the reign of the emperor Hadrian, and became the most popular work of Suetonius, who was Hadrian's personal secretary at that time. The book describes an important and critical period of the Principate from the end of the Republic to the reign of emperor Domitian.
Tell us in comments about your favorite book about Rome! 🙂