Sorrento is the gateway to the Amalfi Coast and it is easy to get there from Rome. The distance is 265 km. There are direct buses to the center of Sorrento from Rome's  Tiburtina bus station, but the fastest option to reach the city is by fast train. There are many trains daily that go to Naples or flights to the city of amazing pizza and from there you can easily catch a bus or train. The fastest connection will take just a bit more than 2 hours, while direct buses take a little under 4 hours.
Going from Rome to Sorrento is one of the best day-trip options
Taking the bus is the cheapest way to travel from Rome to Sorrento with the prices starting from 19 euro per person. If you are looking for the fastest option, there are over 30 trains travel from Rome to Sorrento every day. However, you will have to do a transfer in Naples or Salerno before arriving to Sorrento. The journey will take about 2 hours with the prices starting from 20 euro per person.
Here's the list of options on how to get from the Eternal City to Sorrento:
Train from Rome to Naples
If you are travelling from the Rome Fiumicino Airport, take the Leonardo Express shuttle train to the Termini railway station. Then, you can take a train which goes to Naples (Napoli). The same works with Rome Ciampino airport: once you arrived, take a bus or taxi to Termini station and take a train to Naples from there. Note: there are different types of trains that run between Rome and Naples:
Eurostar Freccia Rossa (TAV): considered as the most convenient option, but also the most expensive. In less than two hours you will arrive to Naples' Piazza Garibaldi station. Moreover, the train departs every hour and usually it is quite punctual. The ticket price is about 50 euro
Intercity: it takes about two hours to reach Naples by this train with the ticket price starting from 18 euro
Interegional: the feature of these trains is that they stop at every station, so the journey from Rome to Naples will take about four hours. The ticket price is cheap, about 10 euro, so this option is perfect for budget tourists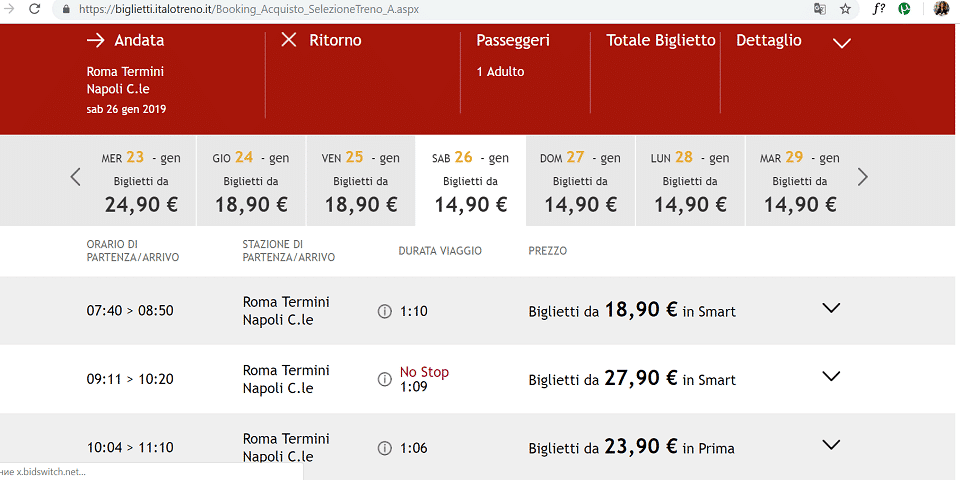 You can purchase tickets in the station or online on the Italo or Trenitalia websites. Prices for tickets are much lower if you buy them in advance. Moreover, if you buy high-speed train tickets in advance, there are often special offers available. However, such kind of tickets in non refundable
Train from Naples to Sorrento
Once you arrive at the Naples Stazione Centrale station, you have to follow the sign which leads to the Circumvesuviana, which is the regional railway line located under the main railway station. From there you have to take the train to Sorrento. The journey from Naples to Sorrento will take about an hour. Here's the Naples-Sorrento train schedule. Ticket price is 4.50 euro.
Do not forget to validate your ticket before getting to the train
Train Rome – Salerno – Sorrento
The Freccia Rossa TAV trains also go to Salerno. However, most frequently there are 3 changes on the way from Rome to Sorrento via Salerno:

Direct Bus
Despite the fact that the is a direct bus from Rome to Sorrento which is cheap, the option is not the most famous one. The reason is that there is only one direct bus per day. That's why it is better to take a two-legged train, which is still faster and much more frequent. You can buy tickets with Flix Bus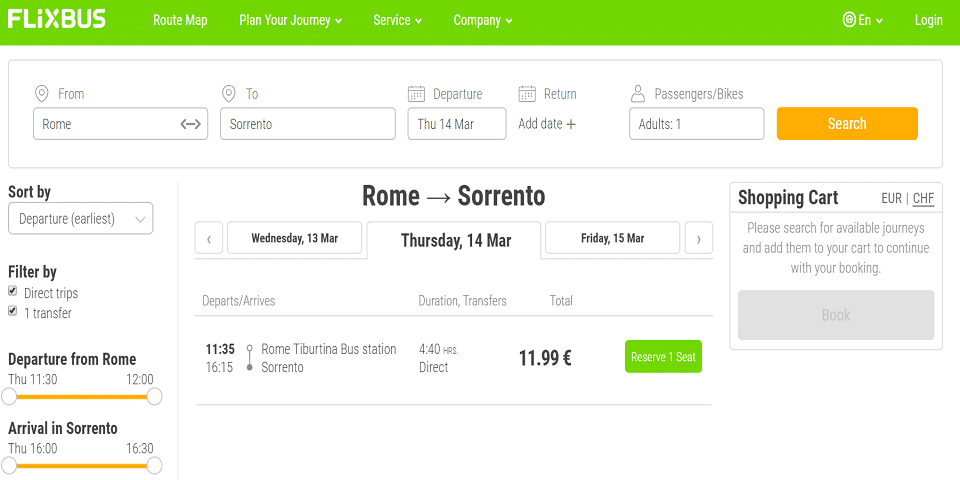 Car
If you plan to get from Rome to Sorrento by car, the distance is 265 km. The ride will take around 3.5 hours. The option is convenient, but you have to consider toll roads and difficulties with parking, since you are going to visit one of the most touristic Italian spots. However, considering this option, you will save time on waiting for trains and buses.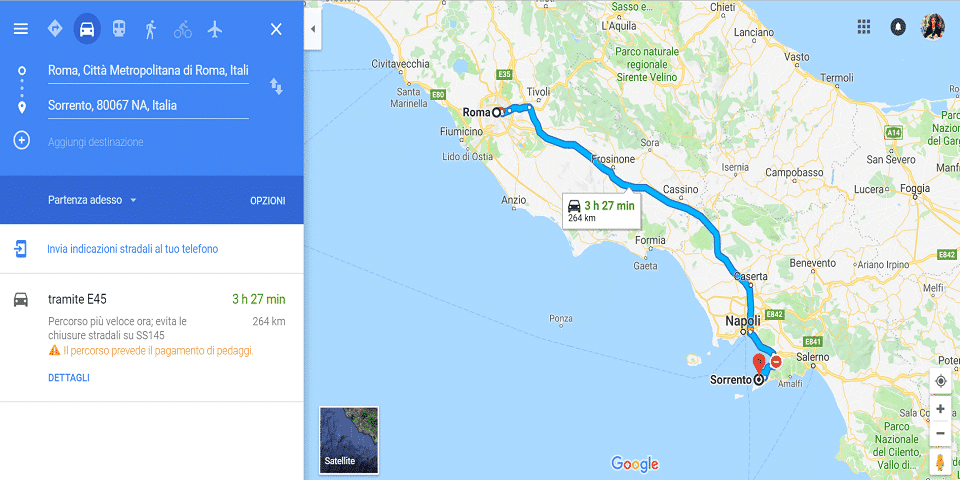 You can rent a car with rentalcars.com. Prices for car rental from Rome Fiumicino airport start from 10 euro per day
Private Transfer
Of course, you can book a private transfer from Rome to Sorrento. For instance, an average price for the private driver from Fiumicino airport to Sorrento is from 350 to 450 euro. For one of the best transfers from Rome to Naples you can use the service of Sergio&Partners with the best driver and our close Italian friend Sergio. One-way transfer price is 360 euro. 
Flight
Despite the fact that Rome and Naples located near each other, it is still possible to travel among these cities by plane. However, do not expect it to save you time over the train. You have to consider transport time and cost to and from two airports. So, it can take between 3 to 4 hours to travel between Rome and Naples by plane. Most popular airlines for this option are Alitalia and Vueling. Prices for round-trip start from 100 euro.
This option makes sense if you are already at the Rome airport
What to See
Visit the Cathedral of Sorrento (Duomo) – centrally located on the Corso Italia. Enjoy beautiful frescoes and impressive altar with a crucifixion above it
Walk to Marina Grande and Marina Piccola for a different perspective on Sorrento. Marina Piccola is the main port of Sorrento, where you can also take a ferry to Capri, Naples and Amalfi. Marina Grande is the former port of Sorrento, which is nowadays a fishing village with famous seafood restaurants
Do shopping! There are many shops of local and international brands
Visit the Church and Cloister of Saint Francis (San Francesco) and admire its architecture. The building dates back to the 14th century
Visit towns and islands nearby: amazing Amalfi Coast, Capri, Positano
Half-day trip to Pompeii: the largest and most famous ruins that date backe to 79 AD
Rent a boat: enjoy sunny weather on a boat walk with your friends or relatives
Try local lemons and lemoncello. Sorrento is famous for its lemons!
Discover local bazaars. There are many colorful souvenirs and small shops with hand made products as soap and bags
Visit one of the seafood restaurants
Where to Stay
Sorrento is full of charming condo hotels, apartments for rent and bed and breakfasts. It is a nice idea to stay there for a couple of days for a good shopping and to explore cities and towns nearby.
Caruso Suite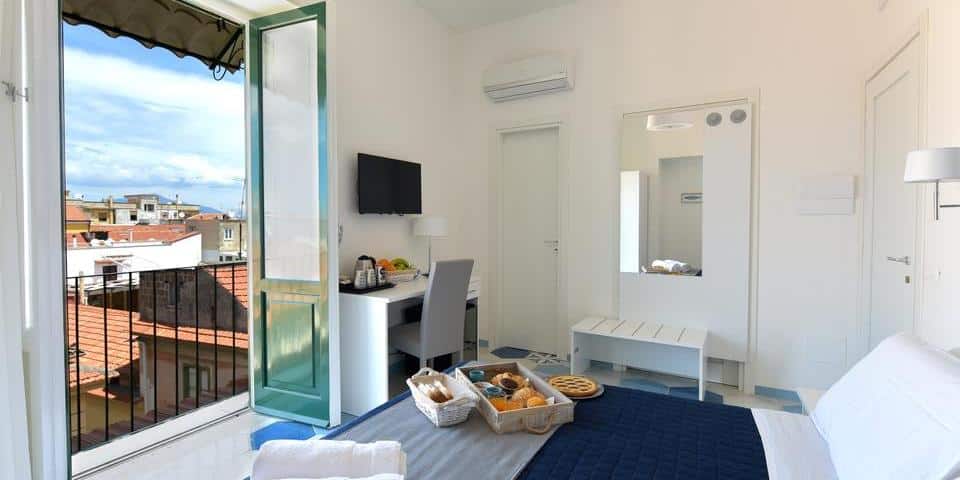 Caruso Suite is a suite which provides accommodations with a flat-screen TV, private bathroom with bidet and free toiletries in each unit, and a hair dryer. Moreover, there is a beautiful terrace. You can rent a bicycle at this property.
Price for 2 people per night starts from 60 euro
Sorrento Stylish Rooms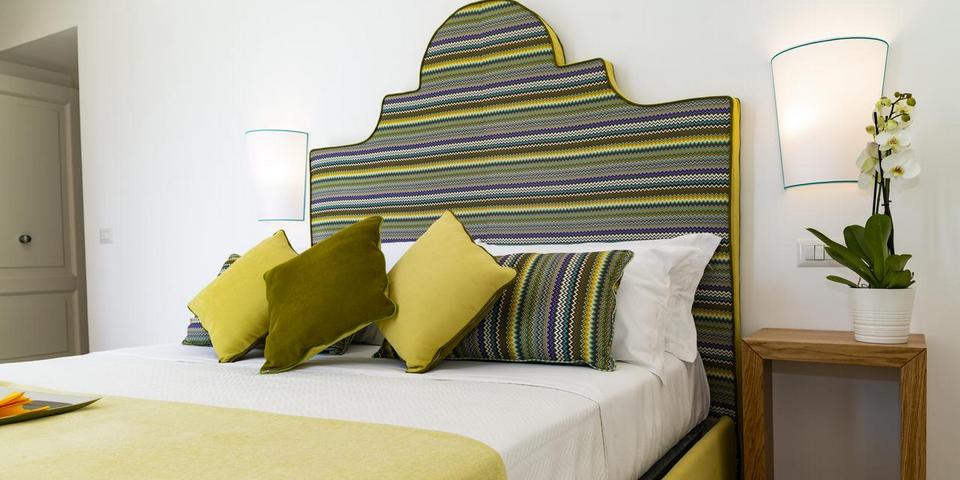 Sorrento Stylish Rooms is located in the central part of Sorrento. There is a terrace and all rooms equipped with a desk and a flat-screen TV. Cycling is among the activities that guests can enjoy near Sorrento Stylish Rooms.
Price for 2 people per night starts from 50 euro
Sorrento Apartments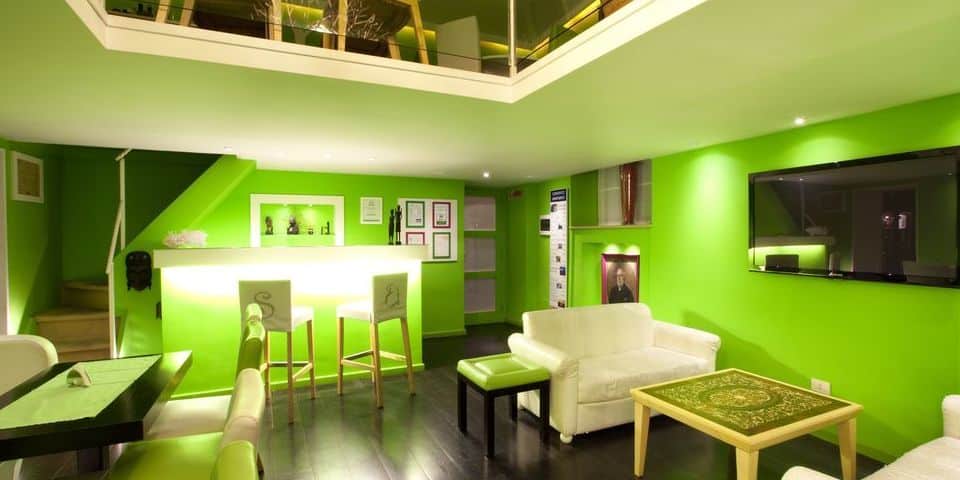 Sorrento Apartments is set right in the center of Sorrento, 92 m from the sea. There is modern design, free WiFi and views of the historic center. Some apartments also have a balcony.
Price for 2 people per night starts from 70 euro
Vista Mare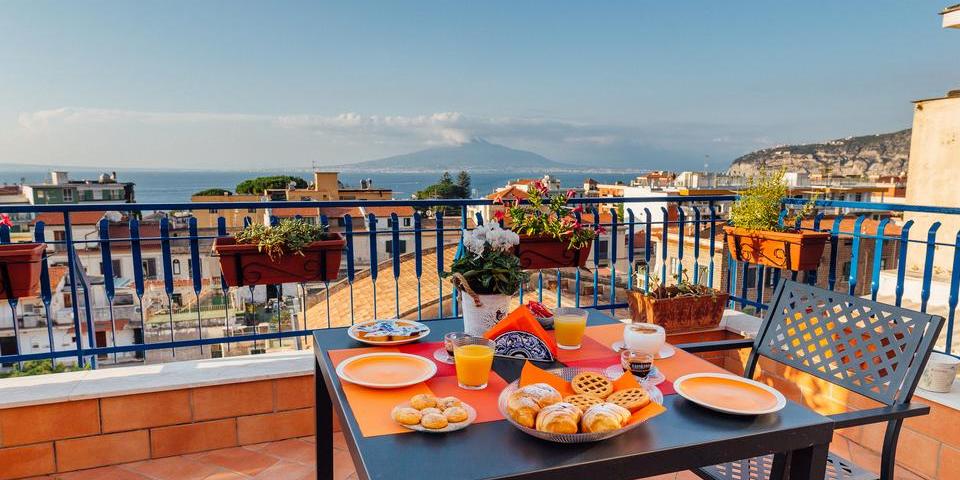 Vista Mare Bed and Breakfast located near Corso Italia, Museo Correale and Piazza Lauro. There is free WiFi and an amazing terrace. Moreover, a buffet breakfast is served daily at the property.
Price for 2 people per night starts from 100 euro
Tasso Suites and Spa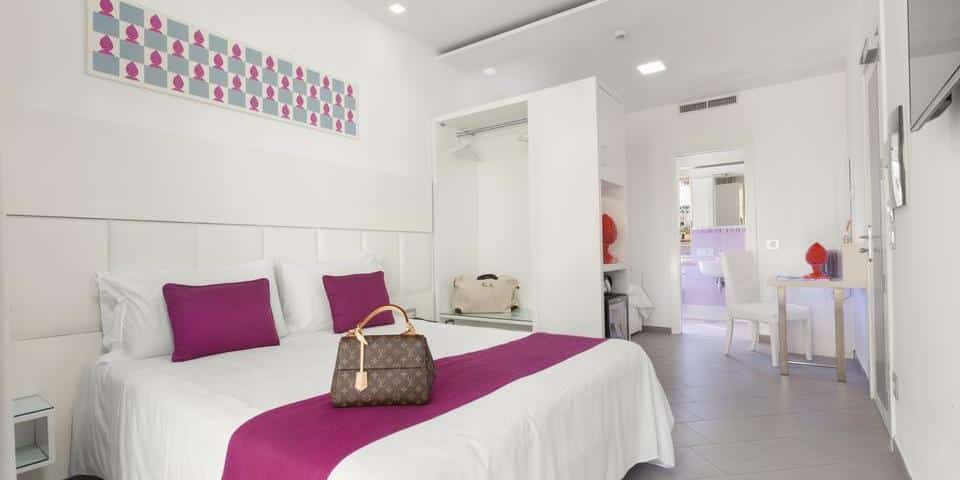 Tasso Suites & Spa located in the heart of Sorrento. It features air-conditioned rooms and apartments with satellite TV. Moreover, it is located nearby the harbor, so you can catch a boat to get to the island of Capri. Positano is in 25 minutes drive from the suites.
Price for 2 people per night starts from 110 euro
Where to Eat
There are many amazing restaurants in Sorrento! It is important to try local seafood dishes and sweets or liquors made of lemons.
Don Alfonso 1890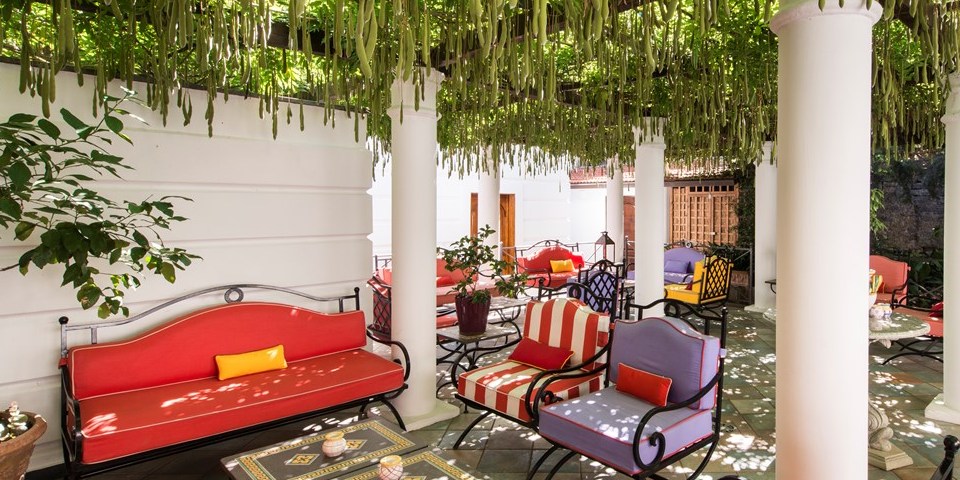 The Don Alfonso 1890 holds two Michelin Stars. Chef Alfonso Iaccarino took over the reastaurant which was opened by his grandfather. The first star was awarded in 1985, while the second one in 1990. Moreover, the restaurant owns a farmm Le Perraciole, that supplies ingredients to the restaurant. Also, there are about 25.000 bottles in the wine cellar of Don Alfonso.
Address: Via Corso Sant'Agata 11, Sant'Agata sui Due Golfi, Naples, Italy
Tel.: +39 081 878 0026
Marameo Beach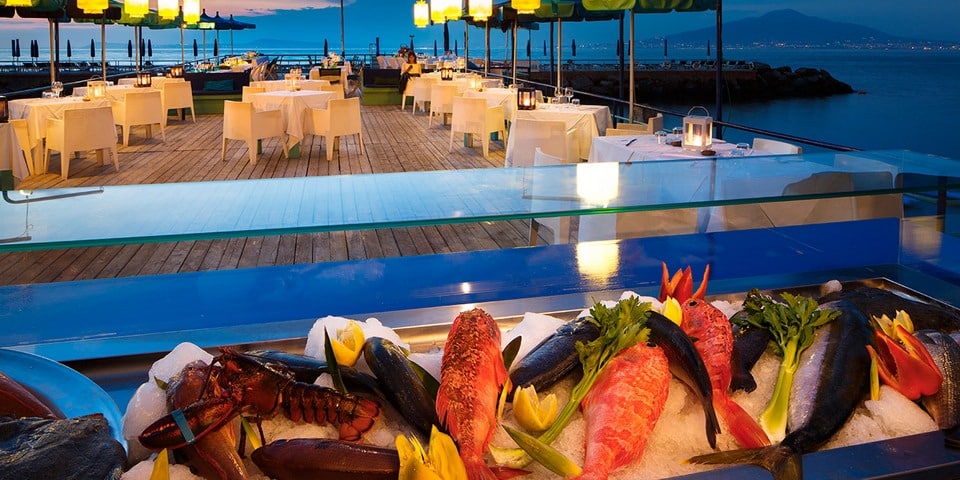 Marameo beach is a restaurant and lounge bar with amazing location right near the sea.  There is a traditional cuisine of Mediterranean culture. The restaurant is famous for high quality of food and service.
Address: Spiaggia San Francesco, Sorrento
Tel.: +39 081 878 3381
Il Buco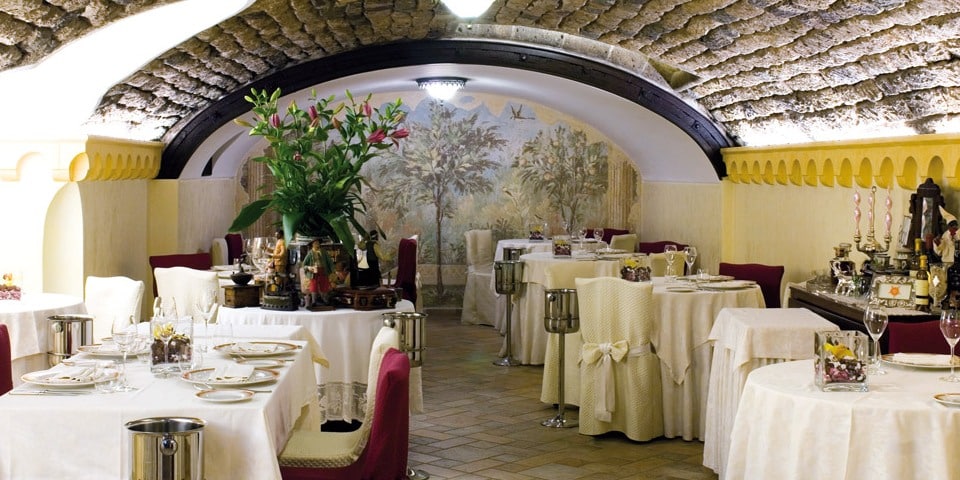 Il Buco restaurant located in the heart of Sorrento. There are several menus: "Tasting menu," "I trust You," "Land and Territory," "Sharing," and "A la carte." Undoubtedly, this is the place for unique food experience.
Address: 2a Rampa Marina Piccola 5, Sorrento
Tel.: +39 081 878 2354
Ristorante Museo Caruso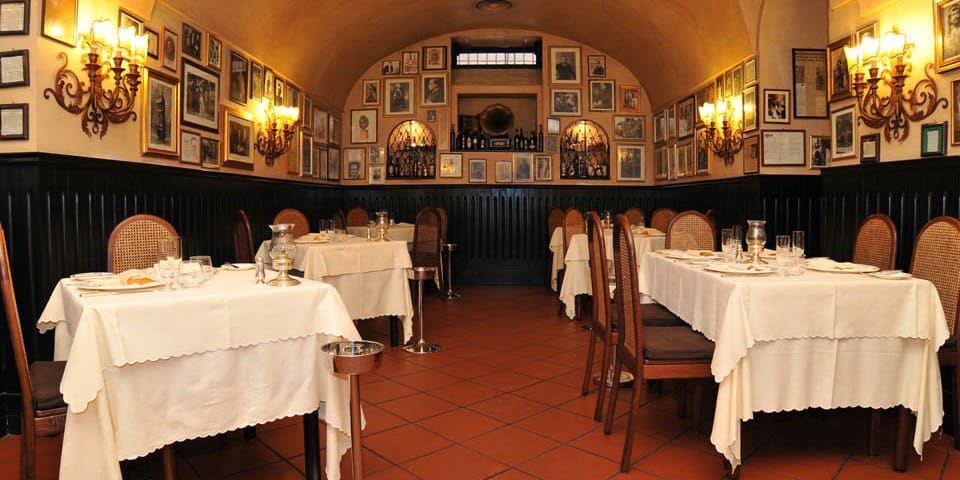 Many visitors of the restaurant Museo Caruso describe it as the place with the "best meal in Italy." It holds a Certificate of Excellence from TripAdvisor. There is a traditional menu combined with modern techniques. You can enjoy the Mediterranean and classic Neapolitan dishes as fish, meat, cheeses, and antipasti.
Address: Via San Antonio 12, Sorrento
Tel.: +39 081 807 3156
Restaurant Bagni Delfino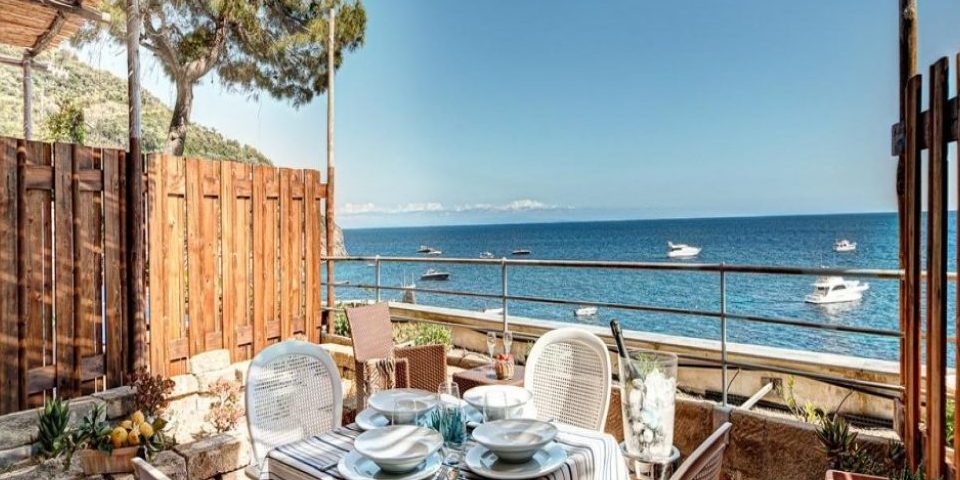 Restaurant Bagni Delfino located across the Marina Grande fishing harbor. There is an amazing atmosphere and high quality dishes. You should better book a table in advance.
Address: Marina Grande, Sorrento
Tel.: +39 081 878 2038