There are several options where to buy tickets to visit the Colosseum without standing in long queues.
The Colosseum can accomodate up to 3000 people at once
First, you can buy a guided tour so you will skip the line and recognize many interesting facts about the site where famous gladiator games took place in the period of ancient Roman Empire. Second, you can buy a ticket in advance in one of followong ticket desks:
from Palatine Hill located in Via San Gregorio 30
Piazza Santa Maria Nova 53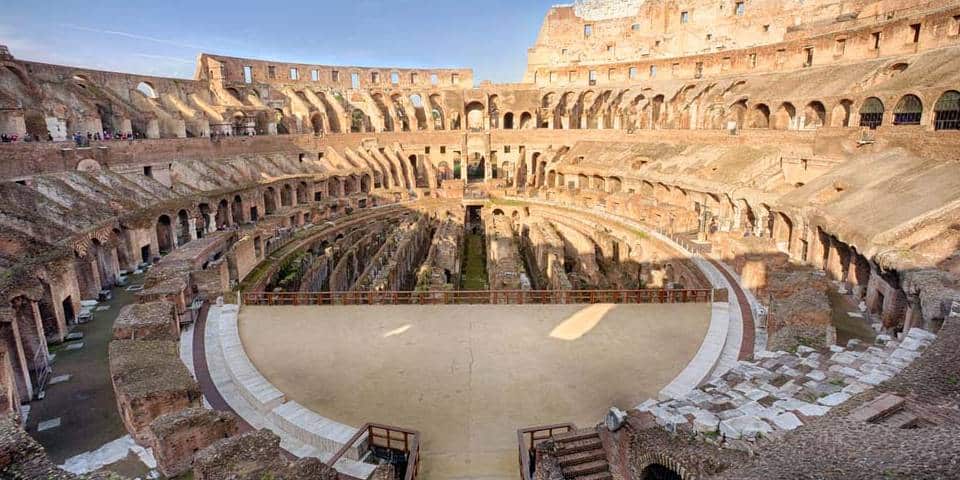 Ticket is valid for 48 hours and you will also gain entrance to Palatine Hill and the Roman Forum
There are always many visitors to the Colosseum, so you should plan your visit in advance and better come right after its opening time at 8.30 am. Another option is to purchase tickets online here, but there is a reservation fee of 2 euro. Moreover, holders of Roma Pass can use it to visit the Roman Colosseum.